Pune- Popular Front files Complaint against Text book Publisher for defaming Mosque
Pune 
By Staff Reporter 
 On Thursday Popular Front of India Pune Unit has lodged formal complaint to the commissioner of police against  the publisher of std.VI science text book of ICSE board . 
Since last three days related post was being appeared in WhatsApp groups  and was creating  huge unrest because its directly related to religion and their place of offering Namaz.
Six pages soft copy and of complaint from  Pune PF President  Mohammed Hanif Yaqub Khan is  available with the Millattimes.com .
It says that,  In the Integrated Science subject Text book of  std -VI ,Lesson No.13 ,(Health and Hygiene )  page -202
Published by  Selina  publication,New Delhi which is showing  a picture of Mosque  as a high intensity Noise polluting sources .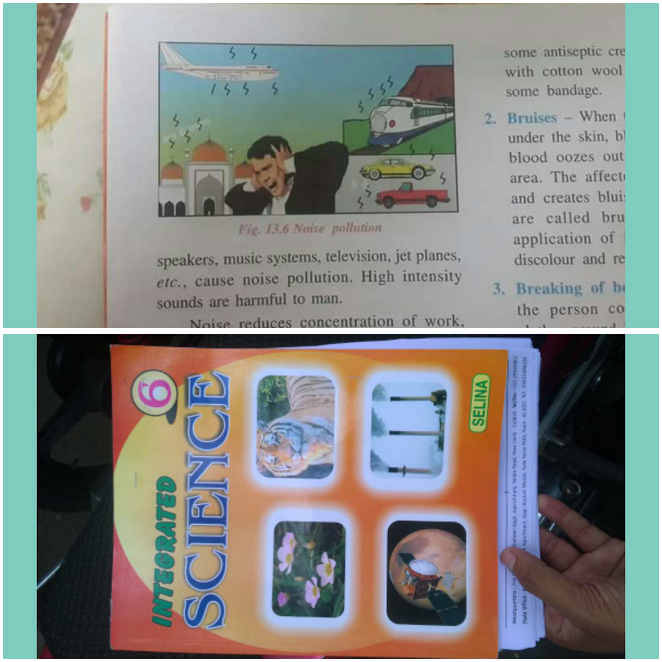 It is really disheartening and hurting the religious sentiment of the Muslims .
Through the complaint copy President of PFI demanded that police shall seize all the books from shops and schools of ICIC board .
Publisher and author and all the responsible person should be booked under appropriate sections.
It is much needful to stop the harmful practice of defaming holy place of Muslims,he added further.
Said Organization members Mohammed Hanif,Razi Khan Rafique Sayed, Aslam Sayed and Adv.Hafiz  Kazi were also present