AIMIM MLA Imtiyaz Jaleel slams  BJP for victimising Muslims
By staff reporter
Aurangabad ( Maharashtra)
All India  Majlis Ittihadul Muslimeen MLA  from Aurangabad Central Imtiyaz Jaleel has slammed  Bhartiya Janta Party for victimising Muslims .
He was attending a protest organized by Numainda council ,Aurangabad  on 1 July near Divisional commmisioner office .
Which is attended by thousands of citizens.
Fire brand legisture said,As per the figures available  ,Muslims have been targeted  nearly 63 times till now ,24 Muslim   youths have  lost their lives in these mob attacks. He further said, attacks by cow terrorist has rapidly increased  since 2014 ( year when BJP came into power) .He held BJP responsible for this brutality and said,60 attacks took  place in the recent time. These are conspiracies  of this party to terrorise and weaken Muslims.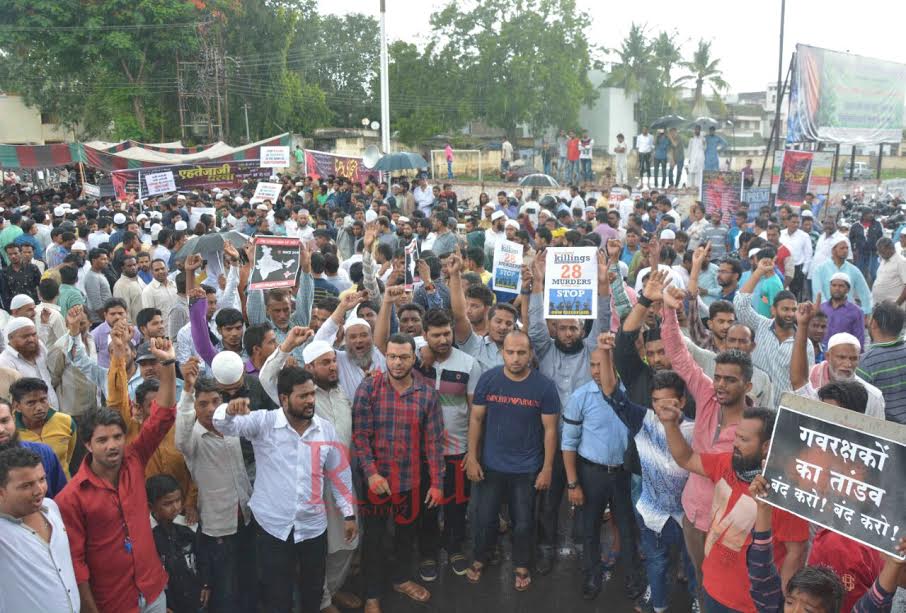 Addressing the huge crowd he says, we should be united  and AIMIM activists are always ready to join the hands with other parties to protest against these terror acts.
Wajed Qadri of Jamate Islami said, we are staging this protest in fully democratic way and peaceful manner because we have full faith in constitution of India which is written by Dr.Baba Saheb Ambedkar.It is just beginning we have to be ready to stretch this movement against these anti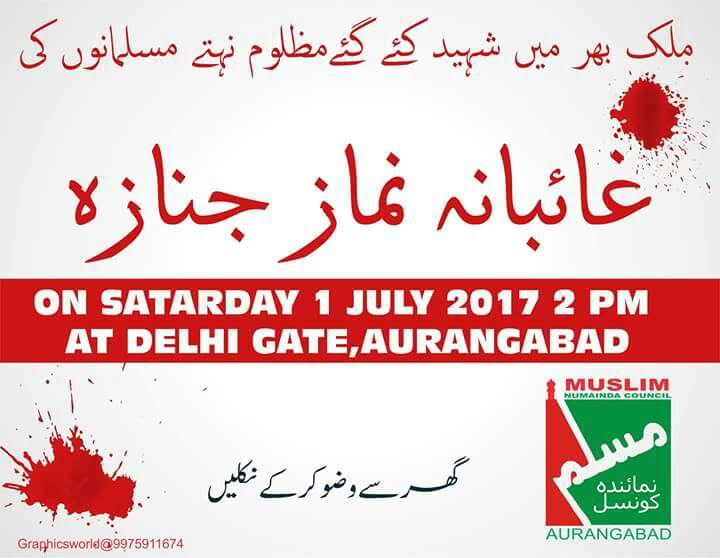 social elements and cow terrorism,he added.
Adv. Khizar Ahmed demanded that govt should issue arm license to Muslims for self defence purpose because coward mob is assaulting unarmed and innocent youths, he added further.
Notably Muslims of  Maharashtra are aggressively coming out  for  protesting and they are getting very good support from activists of  other religions. Silent Protests have  already happened in Mumbai, Pune  and Jalgao .