SIO raise funds  to help flood Victims of Northern States
MT NewsNetwork
In the wake of Heavy rains and floods which continue to wreak havoc in India, with the death toll rising in Assam, Bihar and West Bengal this week a student led National organization, SIO (Students Islamic Organisation of India) carried out a massive nationwide fund raising campaign.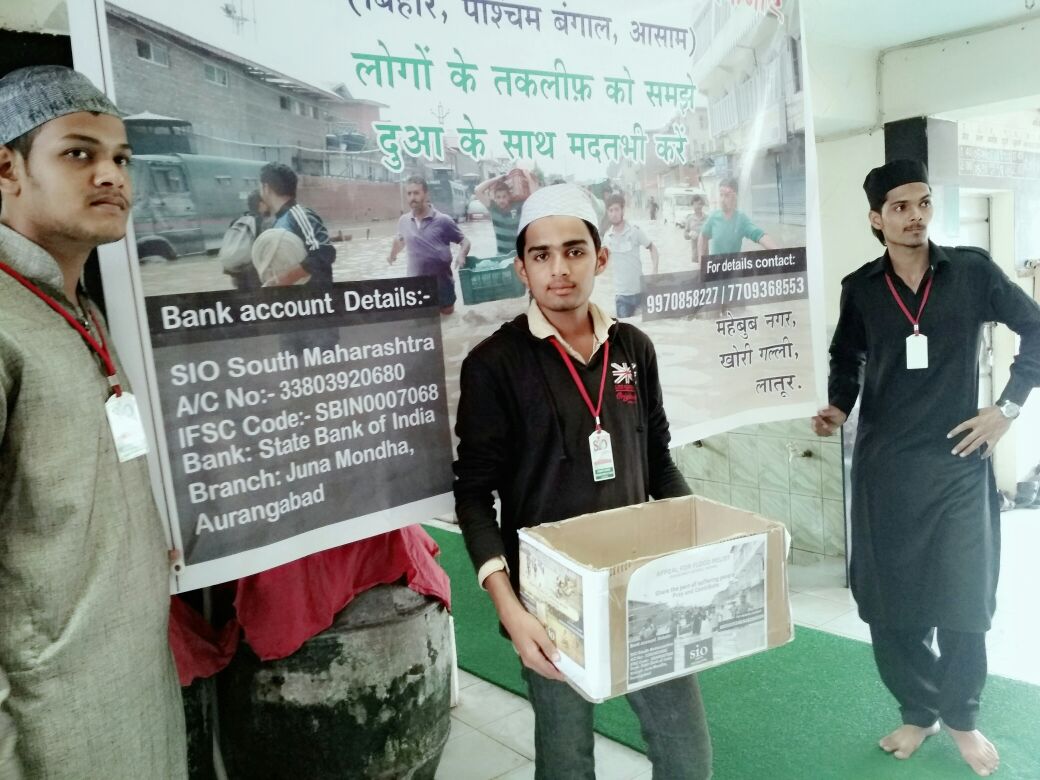 After a survey of the affected sites the student body identified severely affected areas, mostly in the rural parts of the States where the NDRF was not able to reach. After analyzing possible disaster relief strategies the team listed down their requirements.
At present there is a huge need of food supplies, medical aid and shelter for the displaced. Based on the list of requirements, the organization carried a massive nationwide fundraising campaign.
They managed to raise more than Rs 1,50,000/- only from Maharashtra alone. Having a strong support in educational institutions and academic campuses across the country, *the organization carried out mass gatherings, donation boxes placed throughout campuses to raise funds. They also arranged for fundraising after Friday prayers in mosques.*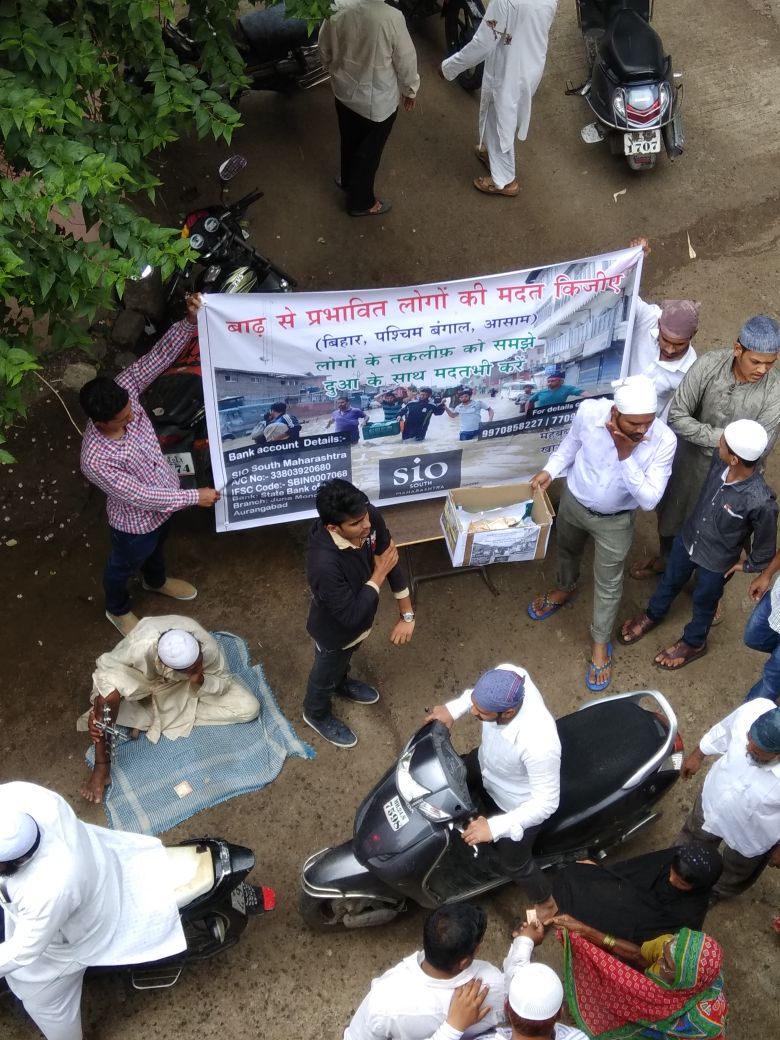 But this number is very small in comparison to over a crore people who have been affected .
State secretary Raafid Shahab said that we  require much more support from all sections .He further appealed  all the countrymen to come forward and help their fellow citizens with financial aid in their time of need.