Declare Tippu Jayanti as a National Holiday: Vatal Nagraj
Bengaluru
‏‏‏Millat Times
Vatal Nagraj with his team paid a visit to the birthplace of India's first freedom fighter Tippu Sultan at Devanahalli and paid floral tributes to his statue.
Vatal said, the Tippu birthday celebration is not just of Karnataka but of the entire country and urged the Central Government to declare the birth-day of Tippu Sultan as a national holiday. Vatal said, the Parliamentarians should pressurize the government to install the statue of Tippu Sultan in front of the Parliament.
The demands that Vatal Nagraj put before the governments:
1. The road from Mekhri Circle to Devanahalli be named after Tippu Sultan
2. National Holiday be declared on Tippu Jayanti
3. An amount of Rs.1,000 Cr be spent to develop Devanahalli as a Place of Tourism
Vatal appreciated the Siddaramaiah government for taking initiation in celebrating the Tippu's birthday officially. Vatal urged the Chief Minister Siddaramaiah to allot a budget of Rs.1,000 Crore towards building a monument in the name of Tippu Sultan and develop Devanahalli as a place of tourism so as to showcase the historical facts of India's first martyr who fought British for the country's freedom.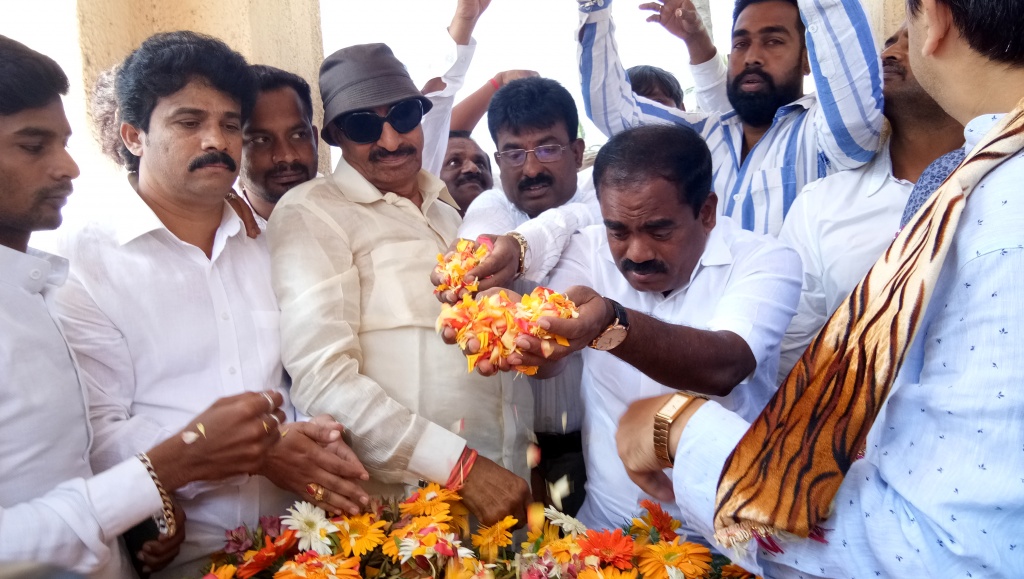 Devanhalli Constituency MLA Pulimuni Shamappa joined the celebrations with the Vatal team. The presence of Town Tehsildar too was conspicuous. Numerous people thronged to the birth-place of Tippu Sultan and paid respect on the martyr's birthday.