Aurangabad-AIMIM conducts free medical check up camp on Prophet's birth anniversary 
By Imran Inamdar 
Aurangabad (Maharashtra )
As a part of Prophet Mohammed's Birth Anniversary celebration Aurangabad  All India Majlis Ittihadul Muslimeen (East) branch had conducted free medical camp for the needy people.
The said  camp was conducted at  Fatima Girls high school,Nagsan Colony from 
11 am to 2 pm.
About 1100 benefited from it.
Social media president Awaiz Khan Durrani informed that  we have been conducting Such medical camps since 15 years.He said that along with Party activists we did the survey of different areas we found that  muncipality is failed to provide medical facilities  .Poor people are being referred to private hospitals. He says,after going through the available Data we have decided to conduct free medical check up camp as service to humanity.Birth anniversary of Prophet Muhammad PBH was the ideal time for the same,he added.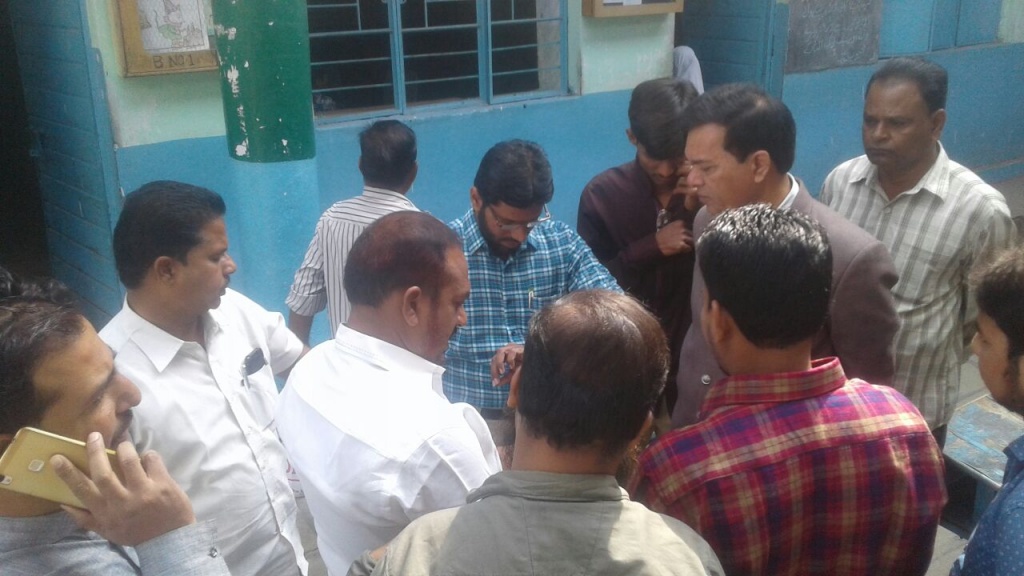 Part MLA Imtiyaz Jaleel and leader Gaffar Qadri supported us very well,Awaiz added further.
 During this free medicines were given to all the patients.
City president Suhail sir,Amjad chachu,Akram Shaikh,Mazhar Pathan,Muhaimin and other activists extended their services for this camp.
 Dr.Naeem Shahab ,Dr. Rshid , Dr. Aqsa Qadri ,Dr. Sameer Sahab, Dr.Jaweed etc.treated visiting patients and gave necessary advice.