"FULFILL YOUR ROLE AS A MUSLIM: DR MUKARRAM"
PANAJI
Renowned scientist Dr Jaweed Mukarram emphasized that the Muslims need to ponder upon their role and fulfill their responsibility towards the world.
He was delivering the Presidential Address at the closing ceremony of the four days event 'Taare Zameen Par', children's book fair organized by the Board of Innovative Education (BIE), Goa at A Estrela at Santa Cruz in Panaji.
Dr Mukarram said "We've forgotten our basic role. More than 90 percent of the Muslim countries are in rubbles. The world is on the verge of third world war and you need to realize your role and responsibility towards the world."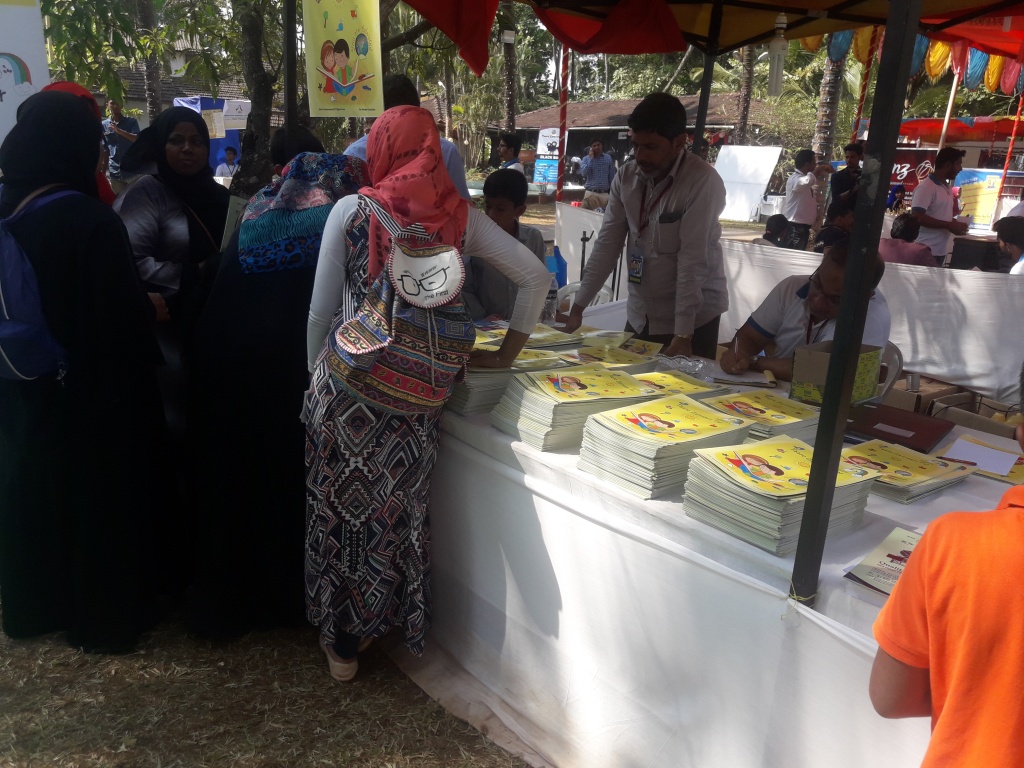 Stating that Prophet Muhammad (Peace be upon him) was sent with the message of knowledge, he said "For almost 1200 years Muslims ruled the world through their supremacy of knowledge."
Citing the example of Isaac Newton and his law of gravity, Dr Mukarram said that it was not the first time that Newton had seen something falling or experienced something dropping to the ground. "That day Allah Almighty wanted to open a new chapter of knowledge. Newton did not stop at that point and give-up on the reason for the apple falling down. He pondered", the scientist added.
Addressing the women during his Presidential Address, Dr Mukarram said "The role you can play, the men cannot play that role. Only you can teach things which will make them exemplary Muslims."
Quoting the words of Zanab-al-Gazali, he further said that the women need to become like Fatima Batul, the daughter of Prophet Muhammad, so that a child like Hussain plays in their laps.
Dr Mukarram reiterated the need to infuse the children with love for humanity. "We are the Ummah of the Prophet who has been addressed in the Quran as the benefactor of humanity. Teach our children to love humanity", he stated.
Earlier, Secretary of BIE, Mohammad Anis called upon the Muslims to shed the differences and unite in uplifting the community. "Leave aside the differences and unite towards the upliftment of the humanity", he stated.
Anis further said that cooperation is necessary in creating a community that will lead. He said "The day will not be far when good citizens strengthened with right knowledge will lead the society."
Stating that a giving hand is better than the one seeking, he said "We should become an asset to the society and create an impact in the overall development of our country. And our presence should be valued by the society.
Students from schools across the state of Goa were felicitated for winning in various competitions organized during the four days event. A souvenir to record the historical event in golden letters was released during the closing ceremony.
Present on the dais was the Chairman of BIE, Abdul Wahid Khan along with prominent citizens from the community from across Goa. Abdul Wahab hosted the closing ceremony.