Goa- Girls Islamic Organisation launches   "My parents My paradise"  campaign
By Imran Inamdar 
Goa
Growing number of elderly people in old age homes is a matter of great concern.Children are ready to spend  money on parents but they have no time for them , children are failed to fulfil their parent's  emotional needs ,said Firoza Mirza ,Member of Jamat-E-Islami . She further says,this  GIO attempt is being lauded by all the sections of the society because it is touching each and every individual.
 In an unique attempt to educate children regarding duties towards their parents and infuse family values among them Girls Islamic Organisation (GIO)Goa unit has launched 10 days campaign across the state on Saturday at various places .
The campaign which started with multiple  inaugural programs across all major cities in Goa it will continue till the 10th September.
In Panjim, the Chief guest of the launching program Prof Shaila Desouza, Head of the Department Women's Studies Goa University said this mature decision of the leaders of GIO  to organise this awareness campaign  to educate the children about  the importance and dignity of parents was timely and the need of the hour.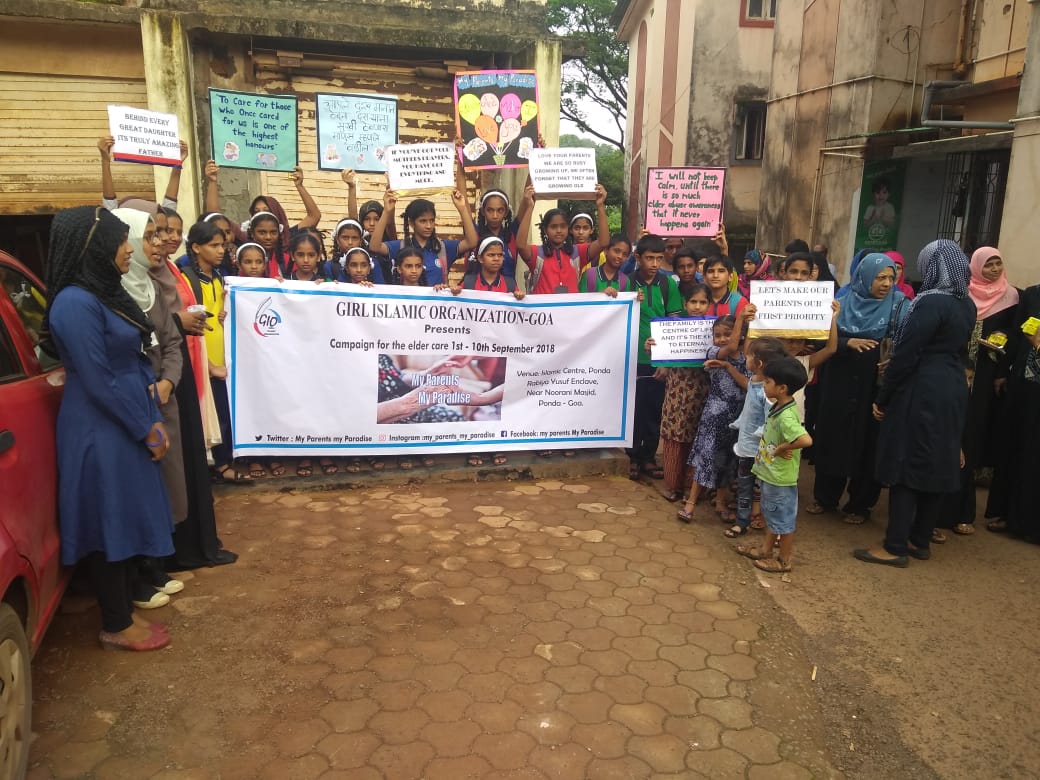 In Bicholim, the chief guest for the function was Mrs. Ketaki Parab Gadekar, psychologist by profession and member of Goa commission for protection of Child Rights .Mrs ketaki spoke to the audience regarding parenting and the need for the parents too instill values  and nurture the children with an  emotional  connect.
She said "parents have to give a positive environment to the child and simultaneously make them sensitive about emotions of others"
The  inaugural Program of this mega event  in Mapusa was held at Mapusa Taxi Stand. The program started at 5:00pm with an inaugural address by Miss Parveen Mughal. The chief guest was Miss Arti Sinha .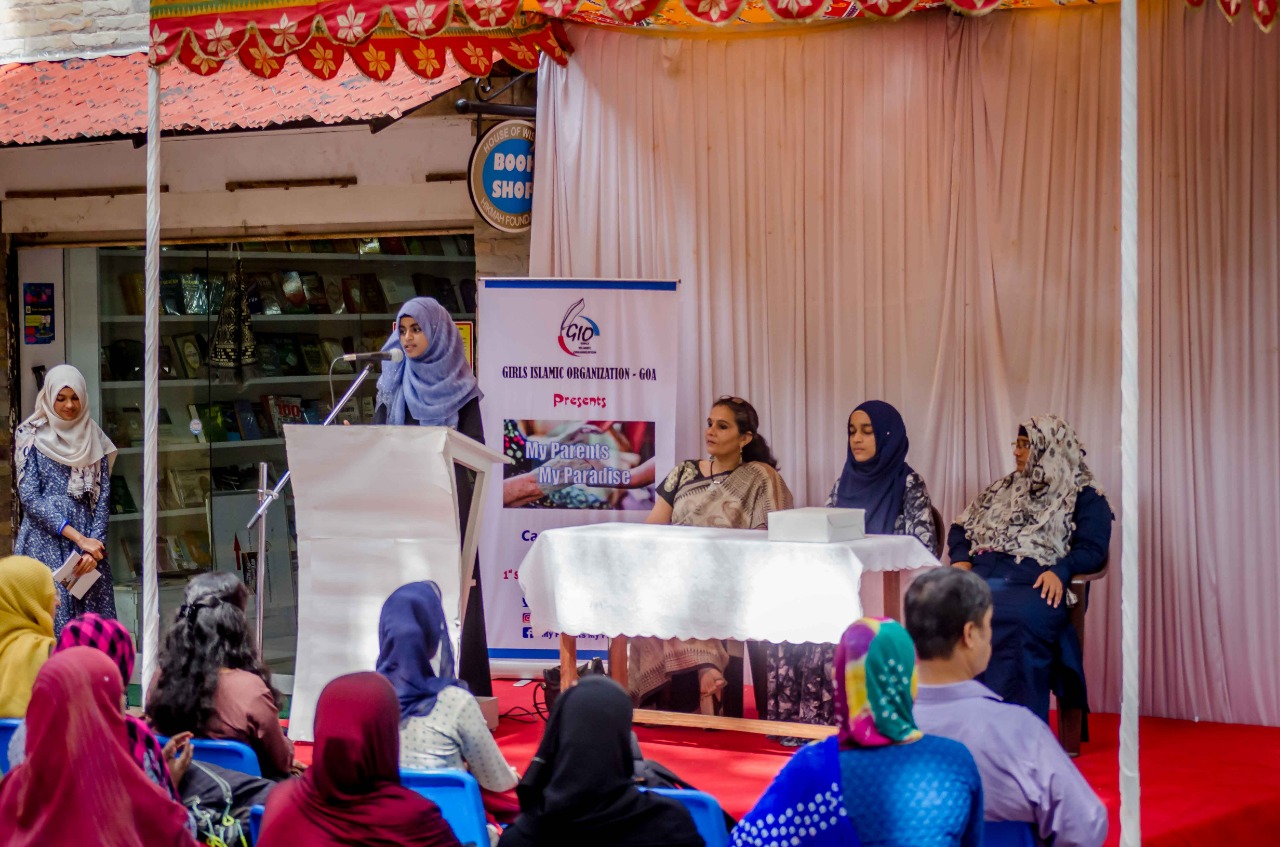 In Ponda ,The inaugaral programme of the said campaign
  was organised at Ponda Islamic centre .
The chief guest at Ponda was Mrs.Rohini Talawadkar.She said the need for correct policy measures in the field. Of education in much needed.
The girls of Margao   were very excited  to see PSI of Margao Police Station Sonam. D. Verenkar  inaugurate the program. She advised the girls gathered to take care of their parents and  never to admit them in  old age homes. She said the initiative to address school children was a brilliant idea she said.
In Vasco MMC chairperson Mrs Bhavna  Nanoskar  was the chief guest. she appreciated the work by GIO and said  we need  our parents to  guide us.
GIO state president Sharmeen Khan informed Millattimes.com that,   The campaign has got  thumping  positive response. She said that our 70 girls volunteers are extending their services.We have conducted 6 lectures in schools till date and will  cover 60 more schools in these days,Sharmeen  further informed that apart from conducting lectures at educational institutions we are conducting corner meetings,distributing" My parents My Paradise" belts and visiting old age homes.
According to Begum Nusrat Sayed ,women's wing member of JIH , today's generation is fast and high tech .It is good that they are flying and dreaming high but unfortunately children are sidelining their parents and forgetting their family values  and sending them to old age homes .I appreciate efforts of all the members  GIO for coming up such a constructive programme which will help to  build a positive environment at homes and crown elderly people in their true sense ,She added.