A Life Well Spent: Maulana Mohammad Asrarul Haque Qasmi (1942-2018)
By: Manzar Imam
Famous 'aalim and sitting Member of Parliament in the 16th Lok Sabha, Maulana Mohammad Asrarul Haque Qasmi died of cardiac arrest Friday, 7 December, 2018 in Kishanganj, Bihar. He was 76 and survives two daughters and three sons. His wife Salma Khatoon had died six years ago.
News of Maulana's demise sent shock waves. Ulama, scholars, intellectuals, activists and leaders across parties expressed deep sorrow over his sudden death. Prominent among those who either responded to the news immediately or sent condolence messages to the bereaved family include President of India Mr Ram Nath Kovind, Prime Minister Narendra Modi, UPA Chairperson Smt. Sonia Gandhi, Congress President Rahul Gandhi, Bihar Chief Minister Nitish Kumar, Lok Sabha Speaker Smt. Sumitra Mahajan, AMU Vice-Chancellor Prof Tariq Mansoor, teachers and administrators of Darul Uloom Deoband, president of All India Muslim Personal Law Board Maulana Mohammad Rabey Hasani Nadwi, president of AIUDF Maulana Badruddin Ajmal Al-Qasmi, Ameer of Jamaat-e-Islami Hind Maulana Syed Jalaluddin Umri, AICC secretary Rajesh Lilothia, Bihar Pradesh Congress president Madan Mohan Jha, most MPs and MLAs of Seemanchal.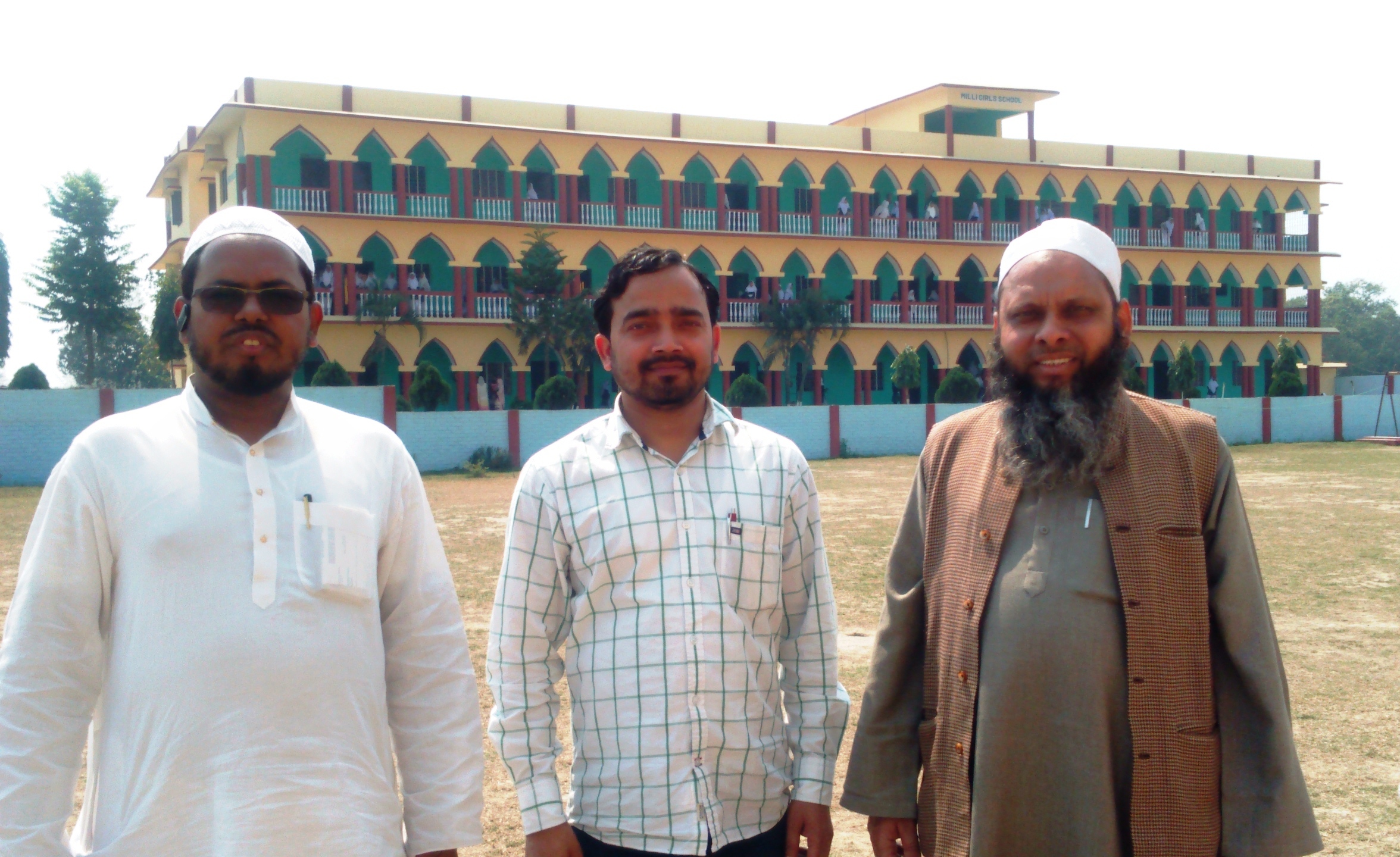 Born in a hamlet Tappu in old Purnea district of Bihar on 15 February, 1942 Asrarul Haque received primary education in a nearby madrasa. In 1964 he graduated from Darul Uloom Deoband where his teachers included Maulana Fakhruddin Moradabadi, Maulana Fakhrul Hasan Gangohi, Maulana Muhammad Husain Bihar, Maulana Sharif Hasan Deobandi, Qari Muhammad Tayyib, Maulana Anzar Shah Kashmiri, Maulana Muhammad Salim Qasmi. After graduating from Darul Uloom he started teaching in a madrasa. It continued few years during which he taught important books of fiqh, hadith and other subjects. Besides teaching Maulana would spare time for social service. This earned him respect and recognition. Reputation of his services started to spread. Thereafter he was called by Jamiat Ulama-i-Hind (JUH) to its headquarters in Delhi. It was a turning point in his life. He worked there over two decades.
In 1974 he was made Jamiat's Secretary and few years later in 1981, was appointed its General Secretary. In Jamiat he worked tirelessly and travelled the length and breadth of the country. In times of crisis and communal riots he would be the first person among ulama on most occasions to reach the affected area and help people irrespective of region and religion. This made him a popular and gained friends and admirers. He was among those General Secretaries of Jamiat who served it for longest term.
Following dissociation with JUH, Maulana Asrarul Haque in association with Qazi Mujahidul Islam Qasmi, Dr Manzoor Alam and others established the All India Milli Council (AIMC) in 1992. He worked for the Council day and night and introduced it across the country. One of the major services of the AIMC was restoration of courage and confidence among Muslims and creation of political awareness among the masses, in which Maulana's role was ubiquitous. The Council's opinions and its support for candidates both for State Assemblies and Parliamentary elections were valued by political parties and the public.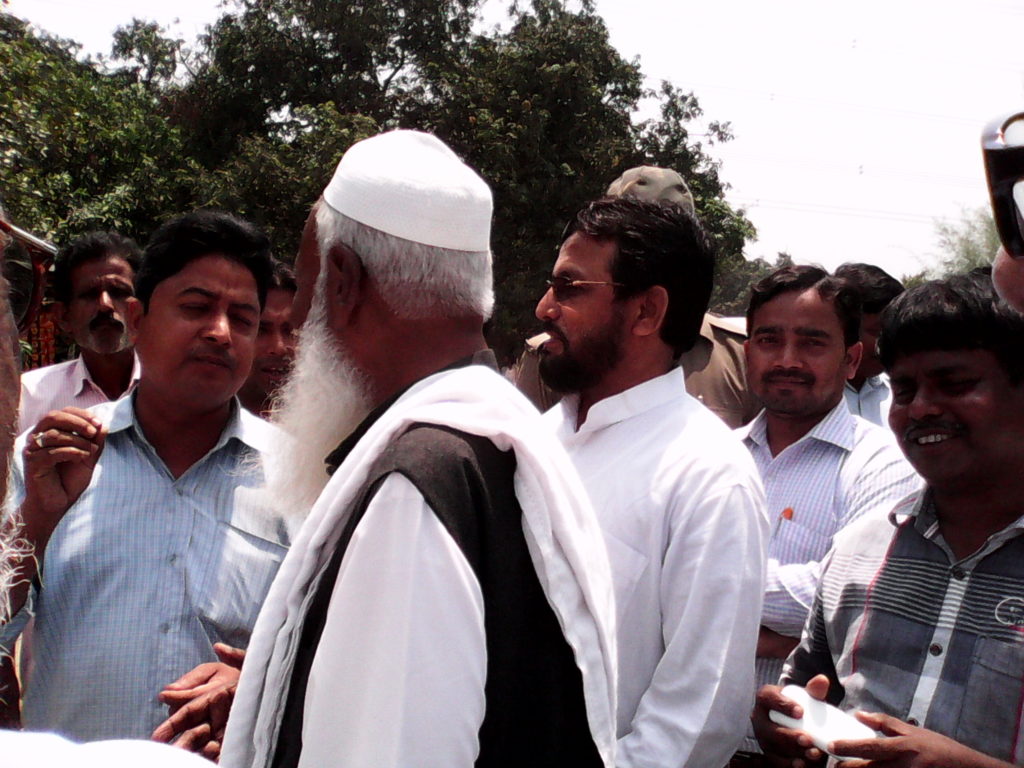 Although Maulana worked with AIMC with great dedication, his heart lay somewhere else. The Purnea Commissionerate from where he came and the Kishanganj district in which his village fell, abysmally lacked in literacy and development. This pained him a lot. He established the All India Talimi Wa Milli Foundation (AITMF) in May 2000 without any proper source of funding in sight and apparent infrastructure in place hoping that Allah Almighty will help the good cause that he stood for. Help did come.
Within few years the Foundation started gaining popularity and well wishers came in his support. Encouraged by the support he set up Milli Girls School (MGS) on 8 December, 2002 at his native place in Kishanganj. The school, now affiliated with CBSE Board, has over 400 students. It also has hostel accommodation. The residential-cum-day school is the first and so far the only school in the district catering exclusively to the educational need of girls in a district which still has the lowest female literacy rate in India.
Besides MGS Maulana Qasmi opened a number of madaris and makatib in Bihar, Jharkhand, Uttar Pradesh and West Bengal. A few years ago, he founded a madrasa for Hifz-e-Qu'ran in his village which has carved a respectable image in and outside Kishanganj as its students have been performing well in Qur'an competitions.
Economic and educational backwardness of Muslims has always been a cause of concern for many Muslim leaders. Maulana was one of those leaders who thought about this sorry status. The famous Justice Sachar Committee report was an eye-opener about Muslims' social, economic and educational condition. The Fatimi Committee made recommendations to open academic institutions and off campuses of Aligarh Muslim University in minority-concentration areas.
A branch of AMU was proposed for Katihar which was later shifted to Kishanganj. Availability of land for the proposed Centre was a herculean task. As an MP Maulana Asrarul Haque Qasmi played a lead role in acquiring land for it.
There was a devastating flood in Seemanchal in August 2017. It caused huge loss of life, livestock and other properties in the entire region. Maulana reached out to people with assistance and solace and sent SOS.
He was not a politician the kind of which we mostly see. He took part in electoral politics and after four consecutive defeats, two of which were minor, scheming and strategic, finally tasted first victory in 2009 and was re-elected to the Parliament in 2014 with a huge margin.
Primarily he was an 'aalim (theologian). It was therefore his duty to provide people guidance for a better life, a job he did well throughout his life. He was a well-known orator and would participate in conferences, seminars and public speeches even in remotest rural pockets. Most of his speeches revolved around themes of social awareness, education, morality and reform. The last speech he gave was also one in which he exhorted people about reform in order to create an environment for a better and reformed society. He was a votary of communal harmony. He was soft-spoken and a thorough gentleman.
A good speaker Maulana was. But he was also a good writer who started writing from his student days at Darul Uloom. He was editor of Al-Jamiat and chief editor of Milli Ittihad. His columns were published regularly in almost all leading Urdu dailies and reputed magazines. He wrote about 10,000 articles. Some of these were published in book forms. He also authored a number of books which include: Sulagte Masaail, Hindustani Musalman: Masaail Ar Muzahamatein, Dua 'Ibadat Bhi Hall-e-Mushkilaat Bhi, Islam Aur Musalmanon Ki Zimmedariyan, Mu'ashara Aur Islam, Khutbat-e-Leicester, 'Aurat Aur Muslim Mu'ashara, Haqeeqat-e-Namaz, Insani Aqdar, Deen-e-Fitrat, Seerat Ka Paigham, Bachchon Ki T'alim-o-Tarbiyat Aur Walidain Ki Zimmedariyan.
His book Mu'ashara Aur Islam which I had translated from Urdu to English and was titled Islam and Society was well received. A book based on his opinions about Indian Muslims was published in English namely Indian Muslims: Problems And Obstructions. Some of his articles were also translated in Bengali, Gujrati, Hindi and other languages.
Maulana spent a major part of his life in social service helping people during riots and calamities. In August 2016 a case of dual murder and rape happened in Dingerheri village in the Mewat region of Haryana. Maulana personally visited it. I was with him. He not only spoke against it, but also raised the issue before Haryana Chief Minister and India's Home Minister to get the victims speedy justice and suitable compensation for their family.
He was a man of great simplicity, respected for his humbleness. He was president of AITMF; member of AMU Court; JNU Court; All India Muslim Personal Law Board; Advisory Body of Darul Uloom Deoband, All India Muslim Majlis-e-Mushawarat, advisory body, Jamia Arabia Hathaura, Banda. He was Member, Standing Committee on Home Affairs; Standing Committee on Industry; Member, Consultative Committee, Ministry of Human Resource Development and Special Invitee, Consultative Committee, Ministry of Minority Affairs.
Many of the works he wished to do, required, besides money, sincere people with knowledge and execution skills. When such people are not found some of the things certainly get done while some remain. Completing the unfinished work he had begun would be a real tribute to the late Maulana.
To say that Maulana Asrarul Haque Qasmi is no more is not easy for someone who had been with him through 15 years. Although he left for the final abode, the simplicity, humility, morals, values, tolerance, love, affection and other such qualities and personality traits which he had will endure long to guide for years.
May Allah forgive his shortcomings and grant him an exalted place in Jannah! Ameen!
---
(Manzar Imam was Assistant to Maulana Mohammad Asrarul Haque Qasmi through both his terms as an MP. He can be reached at manzarimam@rediffmail.com)