Non-protest' Road From Jamia To Noida Reopened After 70 Days, Blocked by Delhi Police
Since the Shaheen Bagh protests started, the road from Jamia to Noida has been closed by the Delhi police. Now, it was reopened when media reports have questioned the roadblocks by the police that have obstructed alternative routes in the area. The closure of the road had been a major point of contention against the protest and has been the subject of a Supreme Court-authorised mediation.
However, anti-CAA protesters in Shaheen Bagh contradicted the claims which was made by ruling dispensation that road was blocked by protesters. The protester said, "They opened the road for a short time this morning. I told the police to let me go. They said the protesters have stopped the road. I told them I'm a woman from Shaheen bagh. We have not asked for the road to be stopped."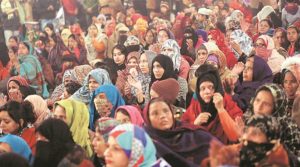 The Shaheen Bagh protest has been hotbed of ongoing protests across the length and breadth of India against CAA, NPR and NRC as well. It is 24/7 sit-in peaceful protest, led by women which commenced in reaction and response passage of the Citizenship Amendment Bill in both houses of Parliament on 11 December 2019 and the ensuing police intervention against students at Jamia Millia Islamia who were opposing the Amendment. Protesters have agitated not only against the citizenship issues of the CAA, National Register of Citizens (NRC) and National Population Register (NPR), but also against police brutality, rising costs of commodities, increasing unemployment and poverty, and for women's safety. It has become the longest ongoing continuous protest against CAA-NRC-NPR.