Amin Usmani of IFA passes away
By Manzar Imam
Amin Ahmad Usmani, secretary of Delhi-based Islamic Fiqh Academy (IFA) of India breathed last Wednesday, 2 September, 2020 at Delhi's Majeedia Hospital. He was 64 and survives his wife, two sons and two daughters. Renowned Muslim scholar and general secretary of IFA, Maulana Khalid Saifullah Rahmani called him "the brain of IFA" and termed his demise as the second biggest loss for the institution after the death of its founder Qazi Mujahidul Islam Qasmi about two decades ago.
Born on 15 May, 1956, Amin Usmani graduated from Darul Uloom Nadwatul Ulama, Lucknow. Later, he enrolled in Jamia Millia Islamia, New Delhi and obtained BA and MA degrees. He was offered teaching position in some university but he chose to serve the society through other means. He was among the founding members of Islamic Fiqh Academy whose name for the responsibility-filled post was suggested by none other than Qazi Mujahidul Islam Qasmi.
The administrative skills of Usmani proved highly beneficial for IFA, which is now known the world over as the premier institute for conducting path-breaking research in some of the complicated day-day affairs of Muslims. Under his administration IFA made great progress and published important books, carried out translation of huge academic works besides organizing national and international seminars and conferences every year without fail.
Son of Muhammad Isa Firdausi, Usmani belonged to a reputed family of God-loving persons from Gaya, Bihar and was among close relatives of late Maulana Syed Nizamuddin, head of Imarat-e-Shariah Bihar, Jharkhand & Orissa and General Secretary of All India Muslim Personal Law Board who died on 17 October, 2015.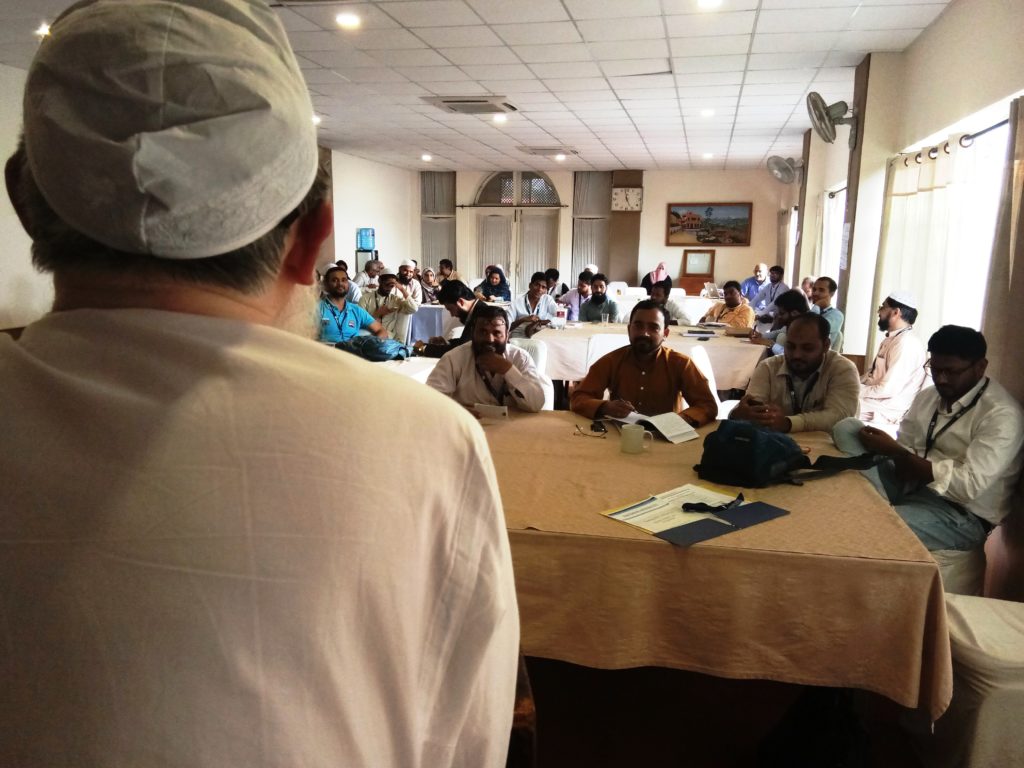 Maulana Usman was member of a number of well-known academic institutions and think-tank bodies including International Union for Muslim Scholars; All India Muslim Personal Law Board; Institute of Objective Studies; Shariah Council, Jamaat-e-Islami Hind; Al-Ma'had Al-Aali, Phulwari Sharif, Patna. He was kind, compassionate and polite and wore a smile on his face. He would inquire about health and wellbeing of whoever met him and then exchange views about the condition of Muslims scholarly community and the role they needed to play. He was in a different league from the traditional orthodox Muslim scholarship and encouraged to think out of the box, applying reason and power of God-gifted human imagination to come up with ideas for better understanding of Islam and society.
For Usmani a scholar was irrelevant if he did not have love for humanity and knowledge of the people, their culture, history, geography and social and psychological conditions. He loved young graduates and fired their imagination with insightful ideas which reflected his sincerity of thought. It is hard to believe that he is no more. My deepest condolence to his family, friends and well wishers!
May Allah forgive his shortcomings and accord him Jannat al-Firdaus!