MT News Network
Valpoi (Goa)
Goa based Architect Jamila Shaikh  in her mother's  name started a scholarship for SSC student of National High Urdu School who secures highest marks in English from the year 2017.
Student of NHS Asiya khanam Shaikh got the scholarship ,she scored 92 Marks in English Subject .
The scholarship was awarded to Asiya Khanam at one of the function organised by Phoenix Socio Cultural Association Valpoi at the hands of Valpoi Municipal Council chairperson Parveen Shaikh,recently.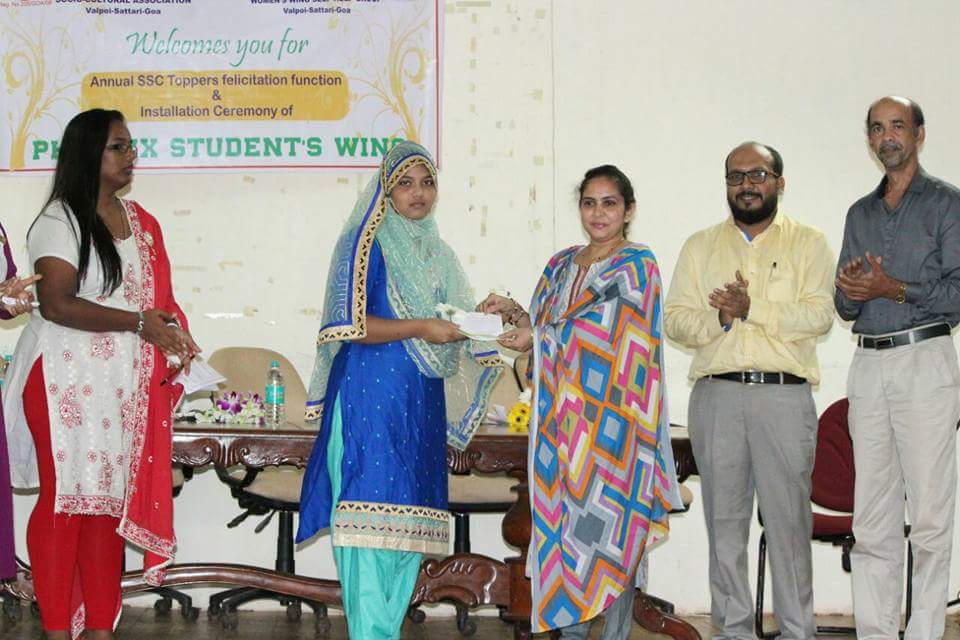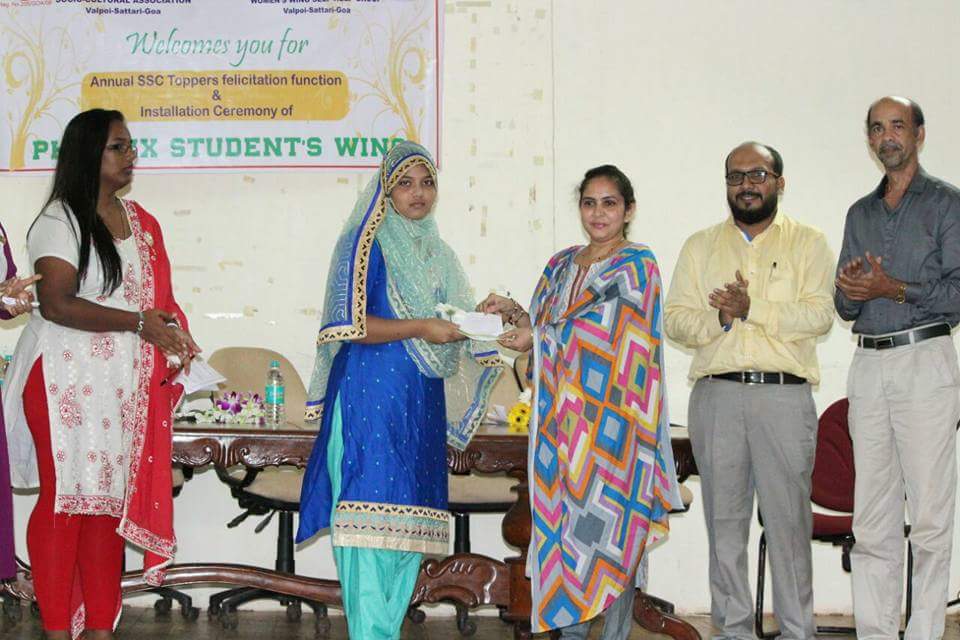 Speaking to media Jamila said that this scholarship was awarded for the student of NHS which is Urdu medium. By sponsoring scholarship I feel it motivate and encourage student of this school.
She praised school staff and management for delivering good education. She said that her mother was ex student and feel proud today that because of her mother values she can take education and become an architect.
Head Master of NHS Hafiz Sharafat Husain thanked Jamila for encouraging Goan Urdu Medium students.