MT News network
Valpoi Goa
  Candidate of Bhartiya Janta Party Vishwajeet Rane  has managed to get huge support of Muslims during campaign of  assembly bye pole from  Valpoi  constituency.
Attendance of  Muslims men  women and youths,politicians, councillors in Corner meetings and door to campaign shows that this time also a huge percentage  preferring Vishwajeet Rane and ignoring his new political party BJP.
Two constituencies of the Goa state Panji and Valpoi are going to witness bye election on 23 August.
Vishwajeet is son of former Goa chief minister and  senior congress leader  Pratap singh Rane .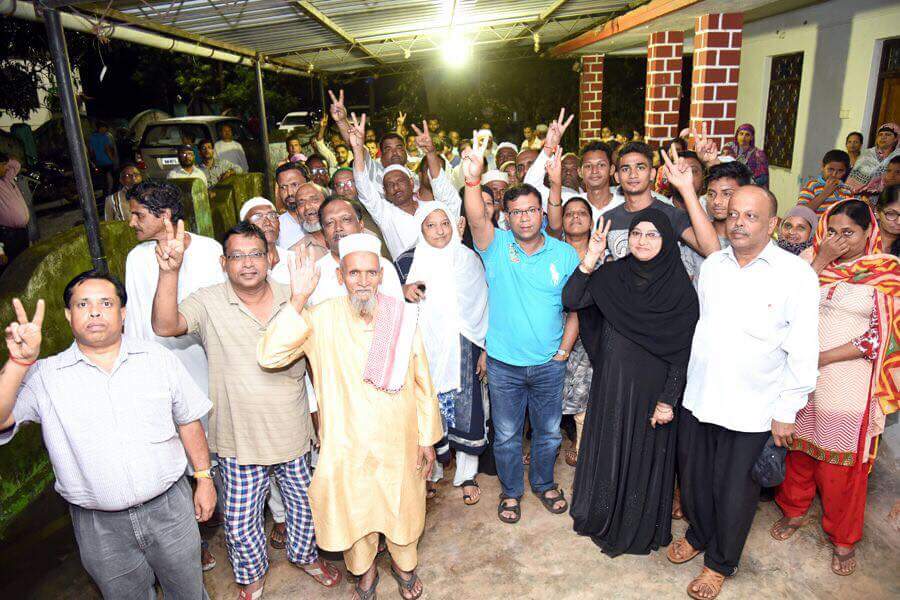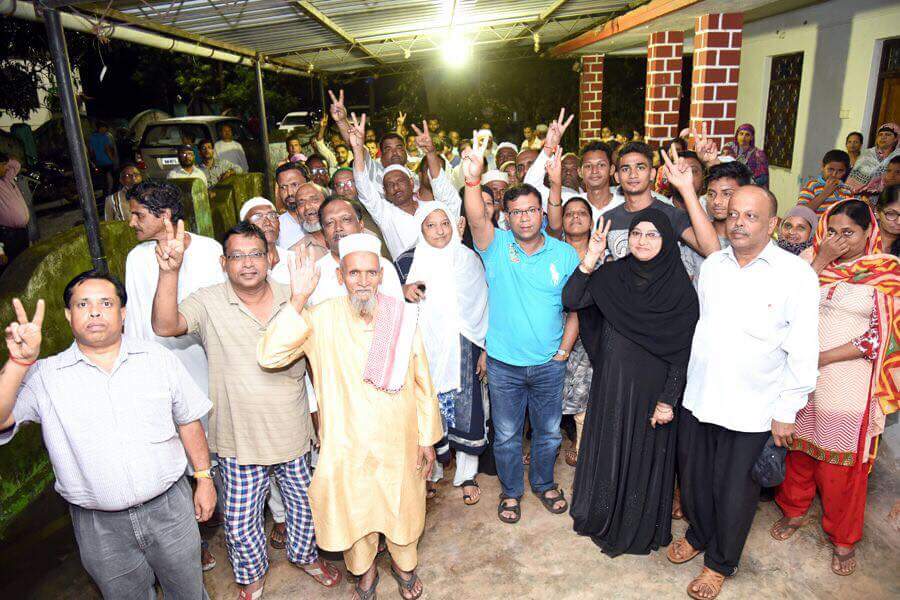 Earlier he has won the Assembly poles on Congress party ticket three time consecutively from same constituency of sattari Taluka (North Goa)He was also the Health minister in Digamber Kamat led Goa govt. For five years.
Assembly elections of Goa were held in second week of June in which congress had won 17 seats out of 40  but failed to form the government.BJP bagged only 11 seats.
Vishwajeet Rane was also a winning candidate of Indian National Congress.He was struggling hard to form the congress govt.with support of other local parties and   independent MLAs.But the congress legislatures  couldn't name the leader inspite of conducting marathon meetings.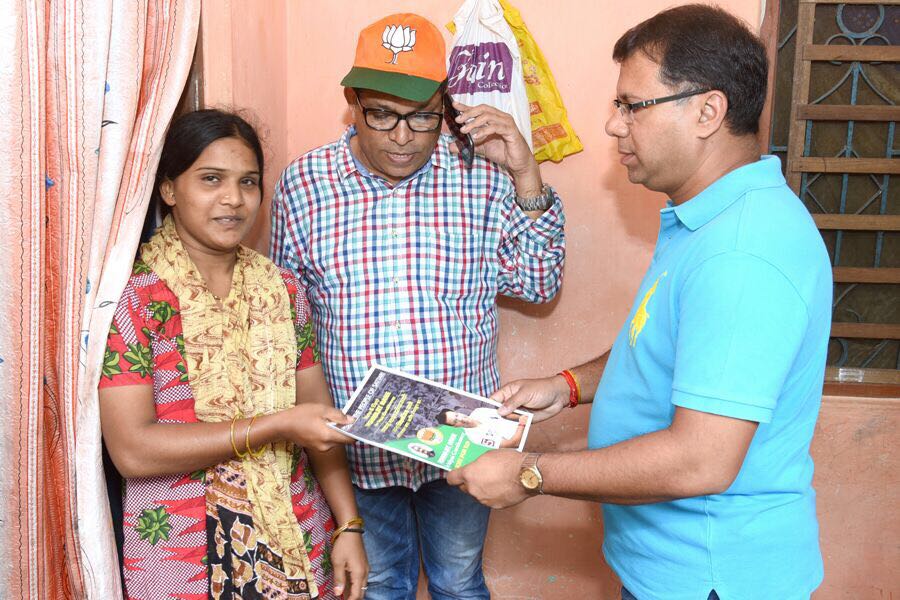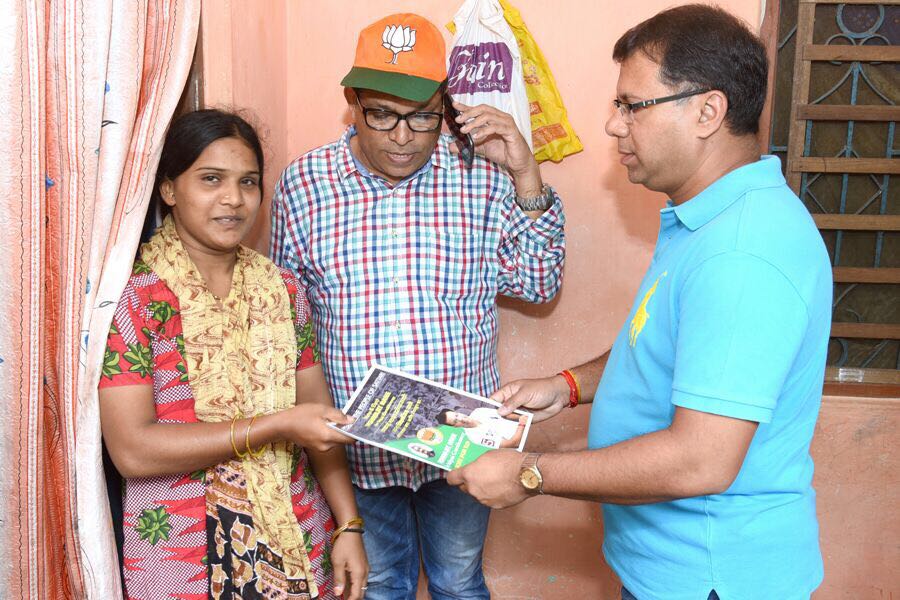 During high political drama Independent candidates and Maharashtra wadi Gomanta(MGP) and Goa forward  who were having three legislature each declared their support to BJP to form the govt.
During these political developments Vishwajeet also resigned from house and congress party and joined the Manohar Parrikar led  BJP and became the health minister for the third time.
Valpoi town is known for muslim population in the state.It has nearly 20% Muslims voters in urban area. and Five members in the civic body of total ten councillors .
During last three elections they are supporting Vishwajeet  Rane with full zeal.
It is notable that Vishwajeet is known as an active minister in the state.During his tenure as a health minister he started 108 Emergency Ambulance service ,constructed hospitals all over the states and  done  many development work in Valpoi including Beautification of the town, Huge hospital building, Community hall ,municipal building ,bridges etc. All these development work has given separate identity to Valpoi.


Speaking with Millattimes.com ex.councillors and a teacher Fahmida Khan commented that,
I believe In  democracy we elect a leader who work responsibly on our behalf.She said that vishwajit Rane is a visionary leader he has a capacity to do work for the people.Fahmida says,we tested other parties , let us try our fate and faith with BJP also.We  firmly believes in our dynamic leader he will bring development in our locality,she added further.
According to Present councillor Akhtar shah Vishwajeet has brought glory to sattari Taluka and provided employment to hundreds of youths who were not preferred earlier. He said, We are behind him since past 15 years this time we are considering him without looking at his party .He further said ,Rane is a secular and dynamic leader .Supporting him is the need of the hour ,it surely goes for all round development of our area,Akhtar added further.