Patna/Mumbai
Millat Times
Markazul Ma'arif, an Ajmal CSR unit, has begun emergency relief operation in Bihar with deployment of it's Mumbai branch staff from 18 Aug 2017. Till 25 Aug. we have, Al-Hamdulillah, distributed 900 food kits in two phases with 10 kgs food materials in each, consisting of 9 items – rice, pulses, sugar, milk powder and baby foods etc.; in villages of districts Purnia, Katihar, Madhubani, Sarsah, Sopul, Araria, Betia and Motihari.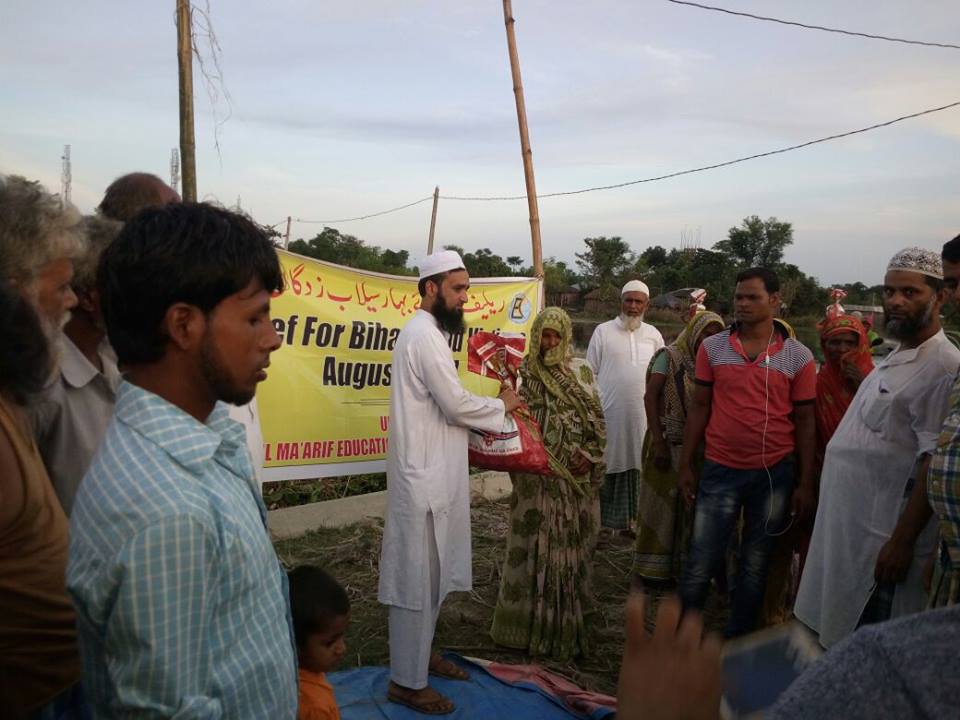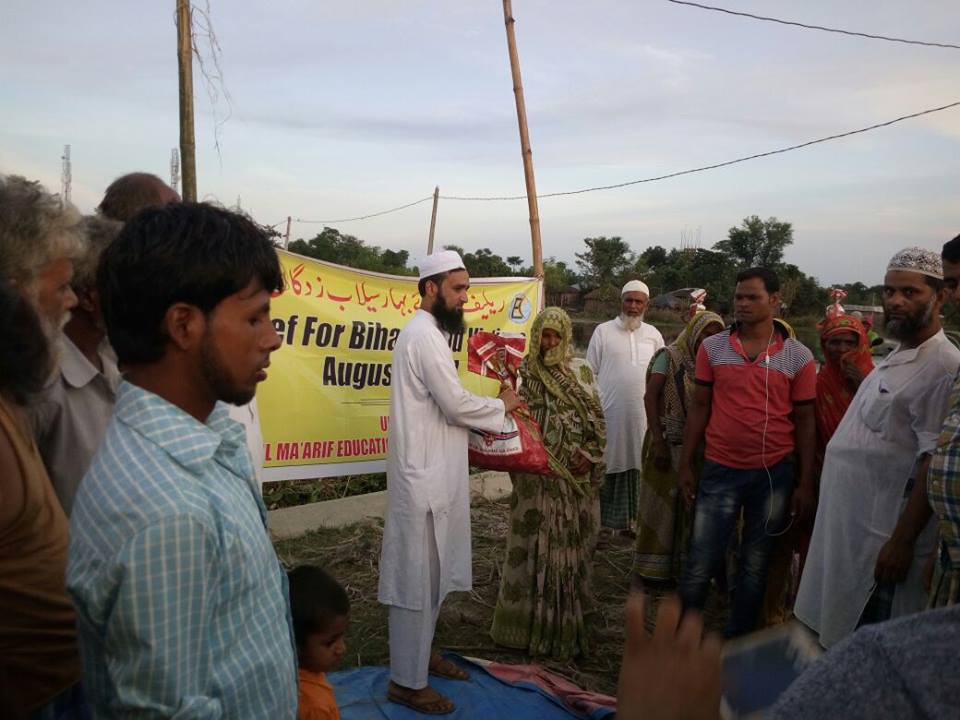 From 27 Aug. onwards we are going to execute our 3rd phase of relief operation in Bihar with 1300 additional bags of food+clothes InSha'Allah. This bag will be consisting of 10 kgs food materials, as in the earlier kit, plus one saree/lady's suit and one lungi.
Owing to the massive damage and enormous humanitarian need in Bihar, Ajmal CSR organisations – Markazul Ma'arif and Ajmal Foundation have resolved to go in big scale with their Bihar Relief Operation. Notably Ajmal CSR organisations have been engaged in Assam Flood Relief for last one and half month and they will continue their Assam Operation so far.