MT News Network
Valpoi (Goa)
National Urdu high school ,Valpoi has excelled in Throw Ball tournament held 
on Monday
 by the Directorate of Sports and youth affairs,Goa.
Tournament was held for Under 17 years students. Both the team (Boys &Girls) of the said school performed well and managed to win second and third place.
Boys team captain Malik shaikh,teammates Luqman Agha and Dada Kalandar, Khaja  and the girls team captain Mahaik Shaikh and Mahboob bi displayed wonderful game .
National High school is imparting education in Urdu medium since last 47  years.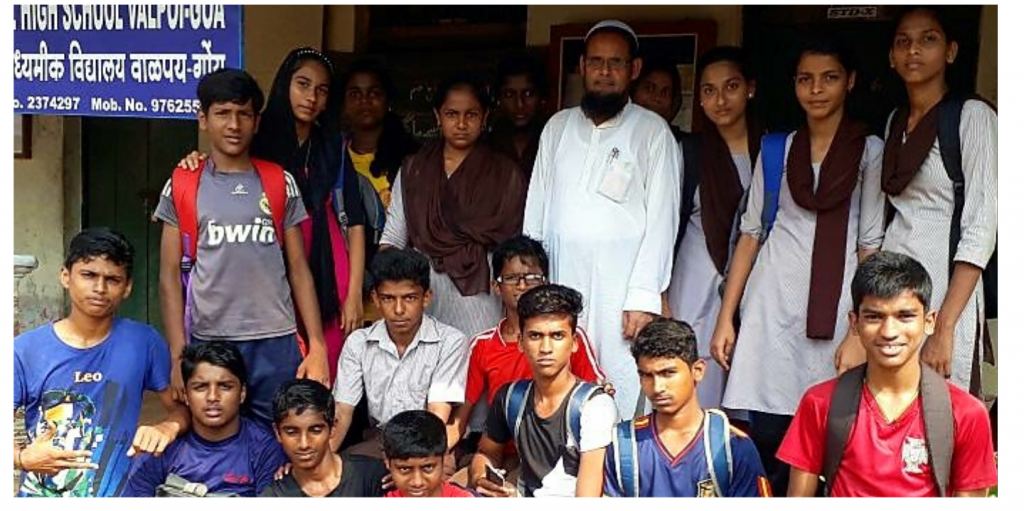 Head Master of the School Hafiz Sharafat Husain said that today nearly all the parents want to admit their child in English medium school. Running a Urdu medium school  that  too in small town is very hard. He said , inspite of  having very low strength we always participate in all the cultural and sports activities and give good quality performance ,it is very pleasing that Our students are doing good in the field of sports ,he added.
Chairman of the school Adv. Iftekhar Agha and Vice Chairman Ad. Irfan Agha congratulated the winning students and Physical Education Teacher Imran Inamdar for their success  and extended their good wishes for further activities.