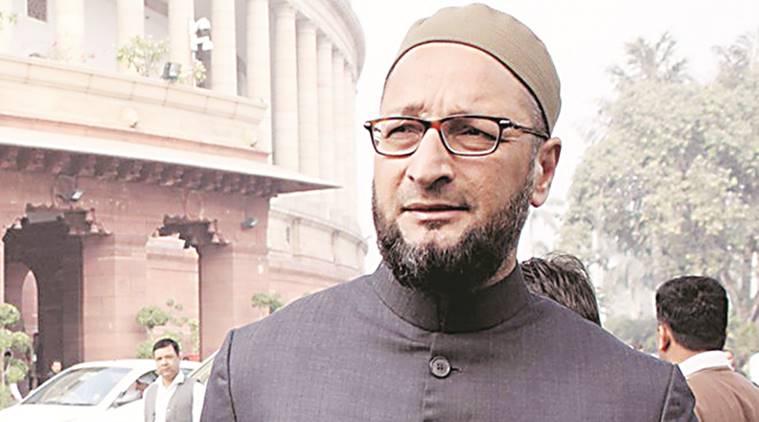 Regional parties will be key to government formation after the next parliamentary polls and Telangana Chief Minister K Chandrashekar Rao will play an important role in that, AIMIM chief Asaduddin Owaisisaid on Sunday.
He claimed that the Congress failed to deliver after the 2009 elections, and the BJP also did not live up to the people's expectations since it came to power at the Centre in 2014. "So, I feel that regional parties will have a very, very important role whenever the next Parliament elections are held," Owaisi told reporters here.
"I am of the opinion that Chandrashekar Rao will play an important role before and after Parliament elections. I am of the opinion that the country is looking towards regional parties. The country is looking towards those parties which are against the BJP and the Congress," he said.
He said Rao's remarks on Saturday, when he expressed keenness to participate in the national politics to bring about a "change", will have a far-reaching effect. Rao had also said that he was in talks with other political leaders to form a platform of "like-minded" parties.
Owaisi said there is a need for that sort of political platform. "I welcome his statement… It is encouraging. It is a statement which will have far reaching impact on the national politics," Owaisi said.
Rao, as a political leader, has proven himself, the Lok Sabha member from Hyderabad said. "In the last four years, KCR (as the chief minister is popularly referred to) has given a fantastic governance in Telangana. Now, Telangana is a progressive state," he said. "I feel KCR can become a pivot against the Congress and the BJP. He has the political far-sightedness and vision. There is a vacuum in the country and people are looking for an alternative," Owaisi said.
He said Rao's statement should be welcomed by everyone, and expressed hope that the Telangana chief minister will take forward the idea of playing a role in national politics.
On whether Rao has the ability to bring different parties together, Owaisi said: "Let us not speculate quickly. He has given an idea and I am sure it will appeal to everyone. But, I am sure that he will be successful in what he is doing."
Asked if he would support Rao for the post of prime minister, Owaisi said: "Let's not stretch things to that extent. I would reiterate that KCR can definitely play and should play an important role in getting all the non-Congress and the non-BJP parties (together) and that is what he hinted at yesterday."