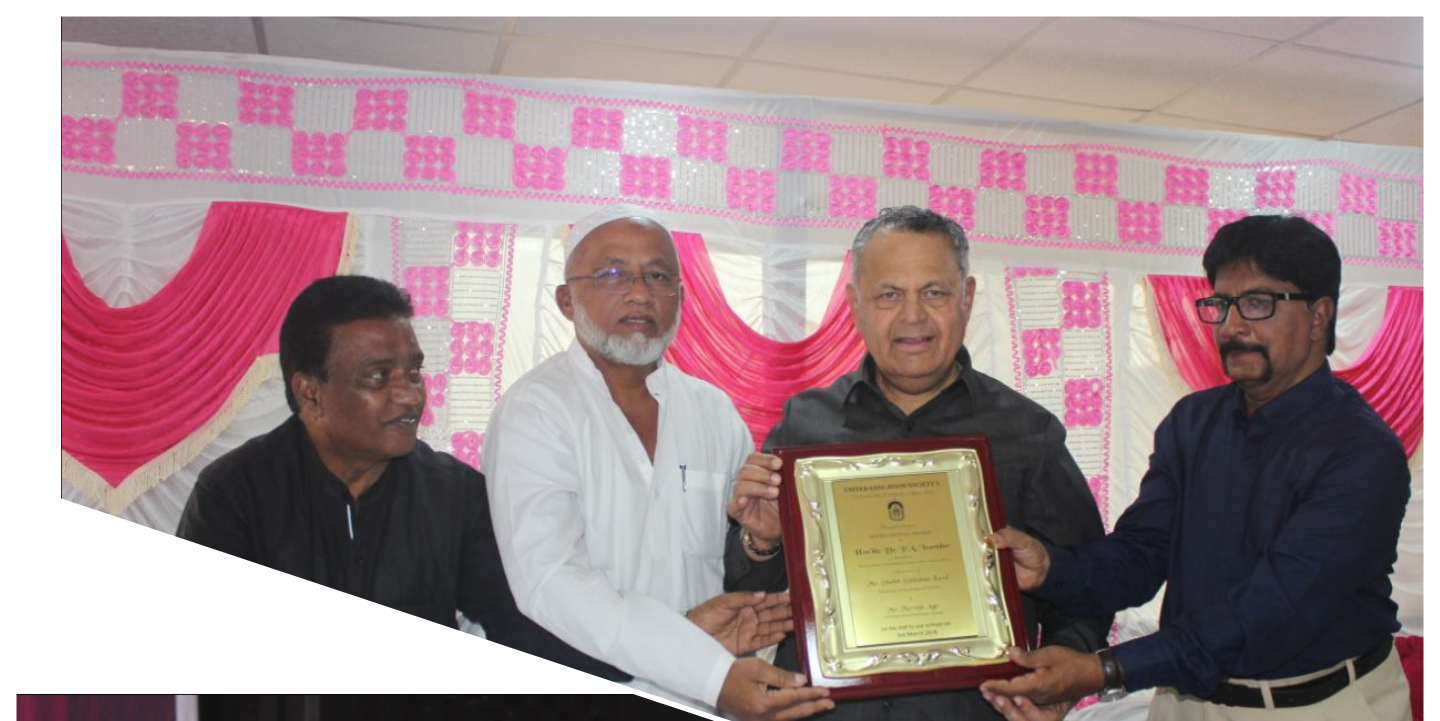 By Imran Inamdar
Valpoi (Goa  )
Smart people invest in the fields of their choice to get better returns but lucky people only get an opportunity to invest in the field of education ,said PA Inamdar 
on Saturday
 during an interaction with  teachers, parents and management at Unity high school hall ,Valpoi.
Pune,Maharashtra based  renowned educationist and social worker was on a two day long visit to Goa along with his wife Abeda Inamdar and son Tanveer. He was invited by  Cresent School,Margao United Education Society's Unity group of schools Valpoi  to guide teachers and parents.
 Highlighting the importance  of students  ,Inamdar said that  each and every  institution is meant for students only ,hence it is the responsibility of the institute to do justice with them and shape their career to meet the challenges of this high tech era.
Addressing teachers he says, you should always avoid negative discussions during staff meetings and always do well planned  work.
According to Inamdar population is an asset and a rich natural resource we should make proper use of it for betterment of society.
He further invited all the Goan students to his place (Azam Campus) for their orientation .
Peer Pasha Abdur Razak Inamdar is considered as an eminent personality  of   educational  and social field.He has single handedly established 30 institutions in Pune city under Ghulam Azam Education Trust and Maharshtra cosmopolitan society wherein  27000
students are studying.
His dynamic educational campus is know as Azam Campus all over India.Teachers , students and social worker  from various parts of the county visit frequently .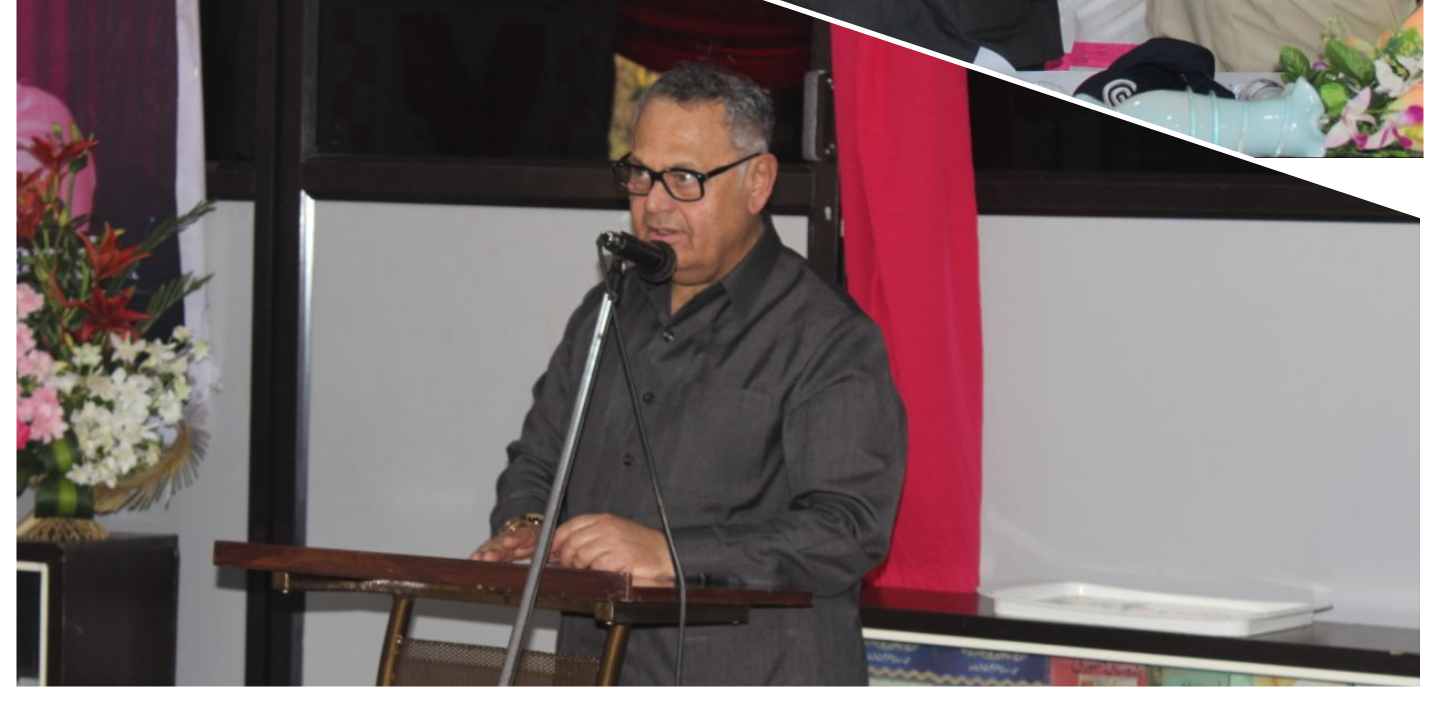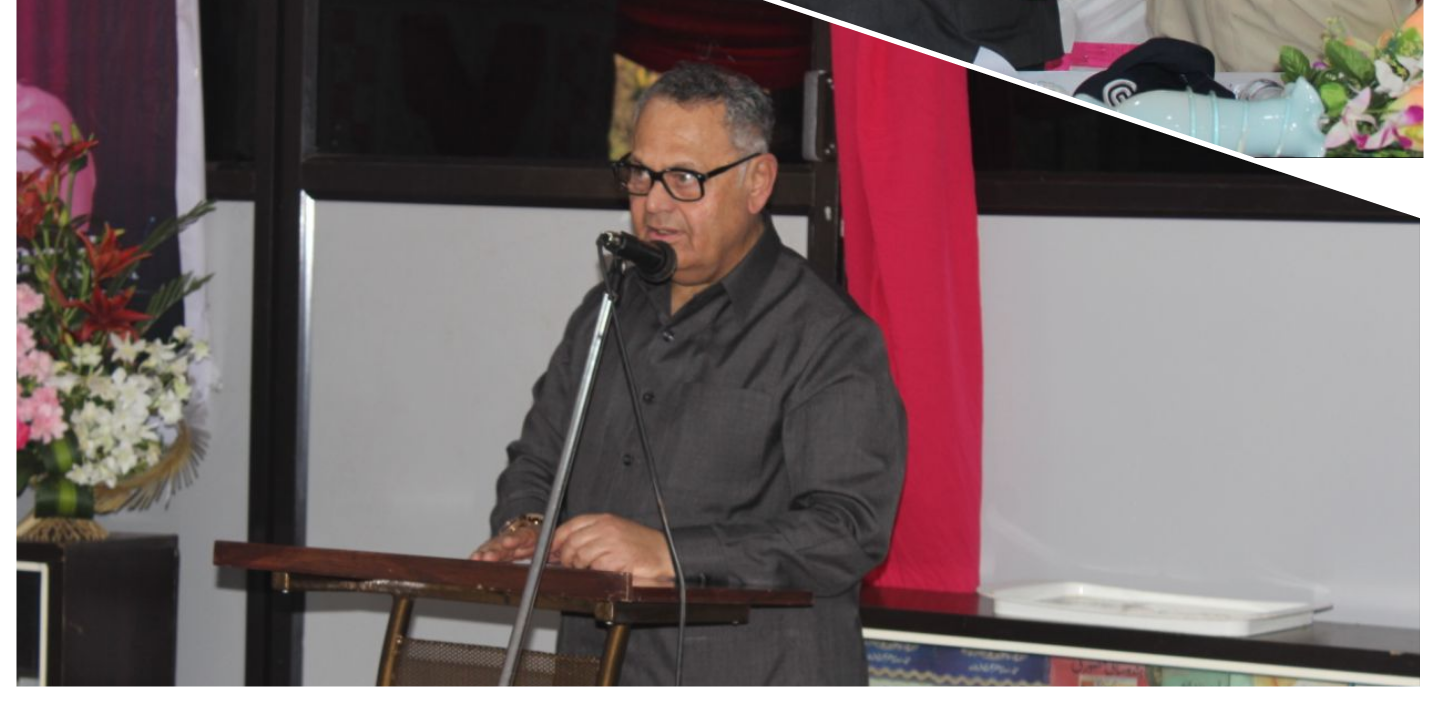 last month nearly 40 students of said schools visited Azam campus.One of the accompany teacher Fahmida Khan said that our experience at Azam campus was really fantastic.  We got to learn  that how to apply education in child's life to fly high,she added .
During the function PA was felicitated  at hands of Suleman Karol (Chairman United Ed.Society) for his outstanding contribution and achievements.
Manager of the Unity Gr.of school Mustafa Agha ,Head  Master Ashraf Khan,Sr.Teacher Fahmida Khan,PTA chairman Davangiri ,A.Rahman Khan (Chairman Cresent school,Margao)were also present .