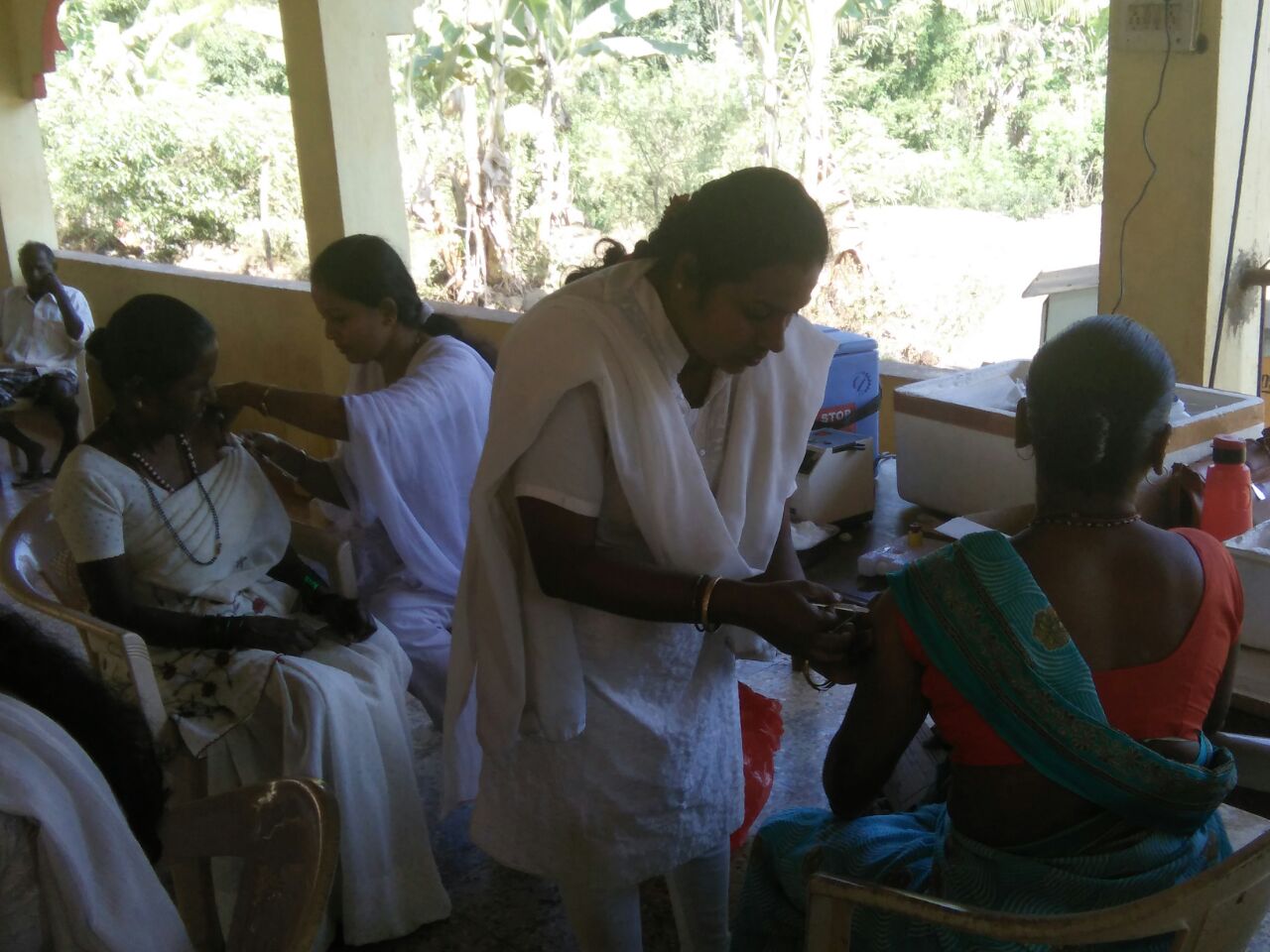 MT News Network
Sattari (Goa)
Kyasanur Forest Disease which killed many villagers from Sattari Taluka in last few years have haunted 35 more patients this year who tested  positive for KFD by Manipal Centre for Virus Research of Manipal University (MCVR) team based at Community Health Centre Valpoi (CHC). Health Officer Of CHC Valpoi confirmed the 35 positive cases and said this year the cases of KFD is less and no mortality recorded this years.
This years most of the positive cases are found in Sanvorderm Panchayat which includes the Villages like Caranzol, Budruk Carmali and Khumtal, Health department have intensified it's vaccination and have distributed around 900 tick repellent oils in this villages.
Itay be recalled that, their were many deaths which occurred in Palli village of Sattari from February 2015 to April 2015, as for a quite long time the reason for deaths was not traceable, the team Headed by a well known virologist of India Dr. G. Arunkumar from Manipal University was called, who visited the village and diagnosed the epidemic as KFD, later Dr. G. Arunkumar opened its virology unit in CHC Valpoi which deals with such infectious disease free of cost.
During this first season 30 villagers were diagnosed as KFD positive and one death was declared officially, according to villagers unofficial toll of deaths was much higher.
In the second season of the disease which had started from December 2015 to May 2016, 807 samples of villagers from sattari who got fever was tested for KFD by MCVR, out of which 277 were found KFD positive, and Three official figures of death was declared by the Government. In a third season all together 88 patients were tested positive and no deaths were recorded.
In last one year CHC Valpoi came across two more outbreaks in its jurisdiction, one was Shigellosis disease outbreak in Shelpe Village and another one was Rota Virus Outbreak in Charwanem village. With the support of Manipal Centre for virus Research,  CHC Valpoi was successful in diagnosing and treating this outbreak.
KFD commonly known as Monkey Fever or Makad Taap in Goa, which was first diagnosed in 1957 in the forest of Kyasanur in Shimoga district of Karnataka and later it was named from the originating forest Kyasanur, the disease is spread due to infected Ticks which is also known as "Kitti" in Goan language. Both Human beings and the Monkeys are the victims of this disease but once the monkey get infected tick bite, he suffers from KFDV and dies. Mortality in Monkeys are very high then compared to humans. Ticks drop as soon as the monkey dies, thus generating hotspots for spreading the infection. Around 50 meter radius of area where the dead monkey carcass is found get infected resulting in spread of infection who visits the infected part.
KFD is a biphasic disease which has two phases, with an incubation period of three to eight days. Symptoms include a sudden onset of fever, headache, myalgia, gastrointestinal symptoms and bleeding manifestations, which may occur three to four days after the onset of the illness. After one to two weeks, 80–90 % of patients recover without complications. In the remaining patients, a second phase with mild meningoencephalitis, Neurological symptoms and fever develops.