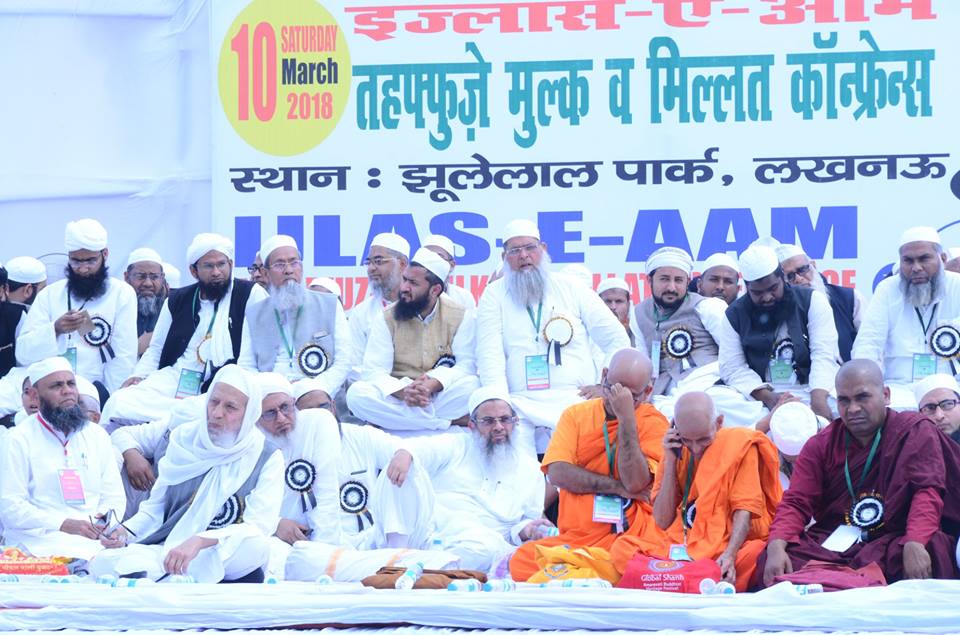 Lucknow, March, 10, 2018
M T News Network 
Today here at Jhule Lal Park, Lucknow a grand conference under aegis of Jamiat Ulama-i-Hind state unit was held to demonstrate unity of Indian Society against growing communalism and ideological war to suppress the marginalized section. On this occasion, the Jamiat resolved to demonstrate unity with Dalit community on the occasion of their festivals by holding shared meal get-togethers. JUH also decided to express solidarity with Dalit Community on Ambedkar Jayanti 14 April all across the nation. The resolution also decided to establish united platform of various religious and social groups against communal and ideological politics in the country. In other resolution, the JUH while condemning government approach in amendment in Muslim Personal laws, JUH said that any interference in Muslim Personal law either by the government or judiciary will not be tolerated at any cost. JUH expressed its wiliness to fight against it till the last breath.
At Jhule Lal parked packed with crowd of nearly 100,000 persons and leaders of several faiths including Buddhist leader from Gaya, Jamiat Ulama-i-Hind National General Secretary Maulana Mahmood Madani said that Muslims does not need to be afraid from anything as they are equal citizens of India thus having equal rights to live and practice their own faith. He went on to say "We are Indians in our DNA and we are the ones who are native and real Indians. He said that he is Indian by choice not by chance as we had chance to go to Pakistan, the state formed in the name of Islam but we chose to stay here because we believe in shared values and composite nationalism. "Now if anyone attacks upon India's value of composite nationalism, we will be the first to fight off against them" said Maulana Madani while adding that we fought against communal mindset within our own community for which our elders had to face humiliation while opposing the partition of the country, in the same we will fight communal forces who want to break the country on line of caste and creed.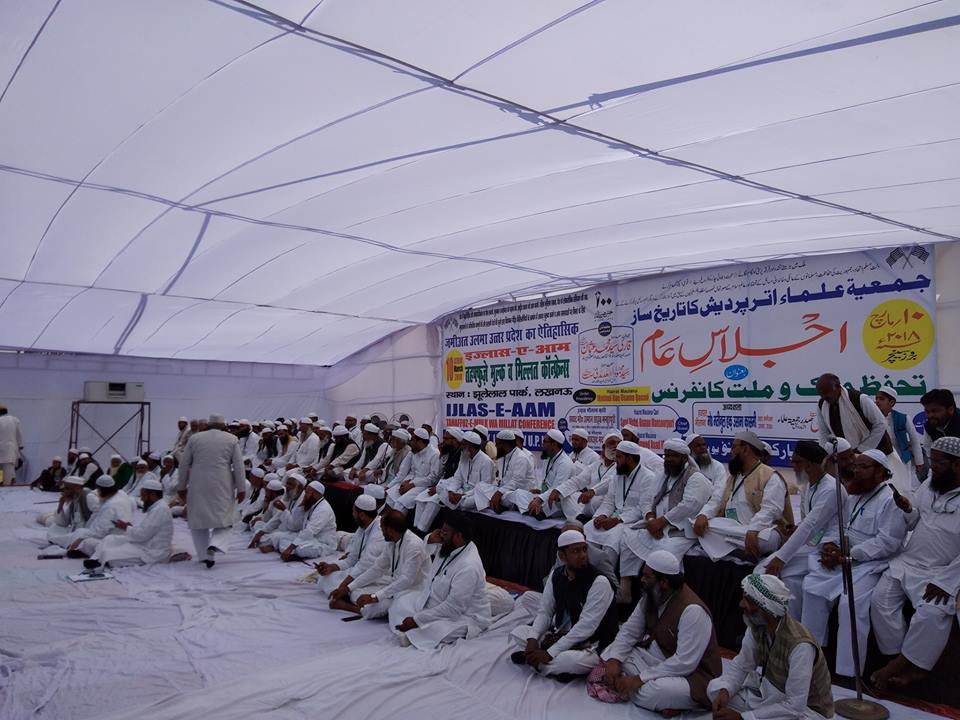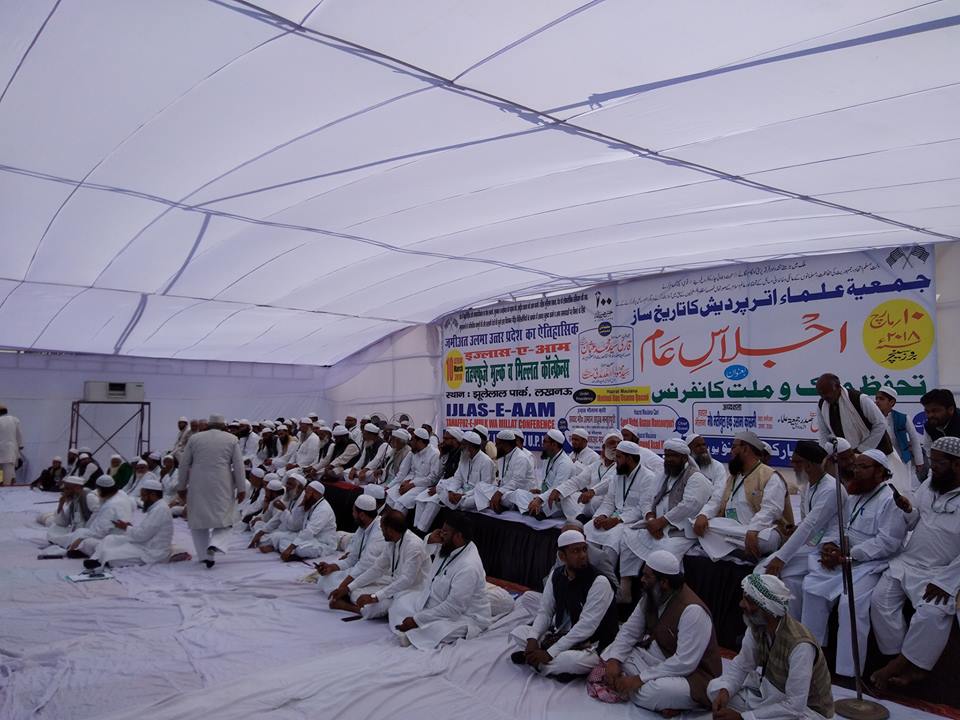 Maualan Madani exhorted Muslim community to refrain from sentimentalism and keep patience as Holy Qura'n guides us that Allah is with one who keeps patience. He also said Islam spread in India through good behavior, affection and tolerance of great Muslim saints. It did not spread by hegemony of Muslim rulers. He said that true Islam lies in tolerance and forbearance not in violence. He also said that Islam and violence can not go together.
Apart from Maulana Mahmood Madan, those who delivered their speeches included Maulana Mateenul Haq Osama Qasmi, President JUH UP State unit, Maulana Saeedurrahman Azmi, Rector Darul Uloom Nadwatul Ulama, Lucknow, Bhadra Shanti Mitra ji, President International Bodh Research Center, Dalit Leader Parakash Ambedkar, Swami Agnivesh, Azmat Hussain Khan Gaya, Sikh leader Bagga ji, Mahant Devia Giri Lucknow, Maulana Niaz Ahmad Farooqui, Maulana Abdul Batin Varansi, Maulana Mufti Salman Mansoorpuri and several other leaders.