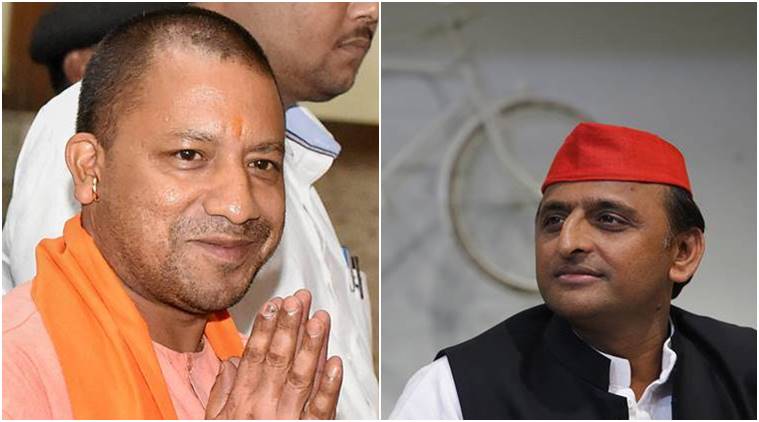 The Samajwadi Party on Wednesday handed BJP a crushing defeat in two crucial bypolls in Uttar Pradesh, forcing Chief Minister Yogi Adityanath to admit that the election results were a lesson for them. While SP candidate Nagendra Pratap Singh Patel registered a resounding win over BJP's Kaushlendra Singh Patel by a margin of 59,460 votes in Phulpur, the Akhilesh Yadav-led SP thumped BJP in Yogi Adityanath's bastion of Gorakhpur. SP candidate Praveen Nishad defeated BJP's Upendra Dutt Shukla by 21,961 votes to win Gorakhpur Lok Sabha seat.
Meanwhile, controversy erupted in Gorakhpur after there were reports that the media was barred from entering the counting centre. There was ruckus in the Uttar Pradesh Assembly leading to temporary adjournment. However, an ECI official said the media was being briefed personally by the DM after each round's progress.
The voter turnout was 47.45 per cent in Gorakhpur and 37.39 per cent in Phulpur in Sunday's polling. The bypolls were necessitated after Uttar Pradesh Chief Minister Yogi Adityanath and Deputy CM Keshav Prasad Maurya vacated the Gorakhpur and Phulpur Lok Sabha seats respectively following their election to the state legislative council. Adityanath has represented Gorakhpur in the Lok Sabha five times.