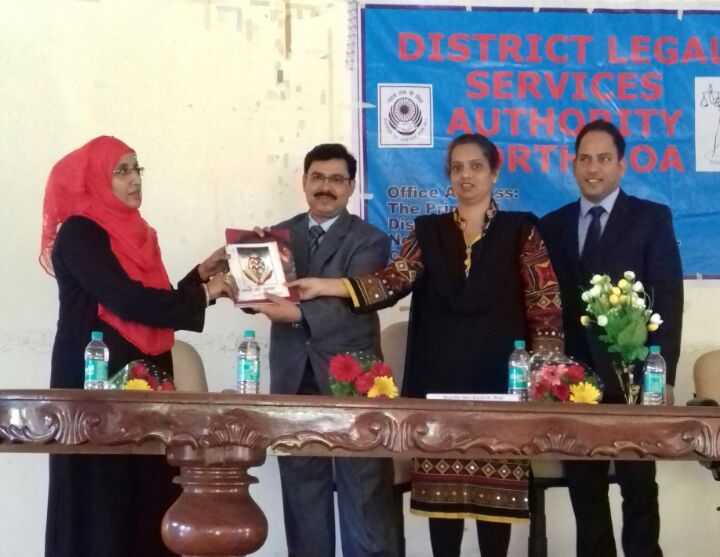 Valpoi (Goa)
Legal services authority of North Goa has opened legal literacy club  at National High School Valpoi 
on Saturday
 .
The inaugural function was held at  forest training school auditorium and it was inaugurated  at the hands of Registrar of high court Kiran Bagi by watering the plant in distinguish presence of Secretary of the legal Services Authority  (North Goa )Magistrate Shabnam Shaikh ,Chairman of the school Adv.Iftikhar Agha and In charge head mistress swaleha kousar.
 In his address chief guest Kiran Bagi highlighted the importance of legal literacy .He said that it is very important for each and every citizen and student to get litetarete .Speaking further he promised all his support to spread legal literacy among citizens and students of Valpoi.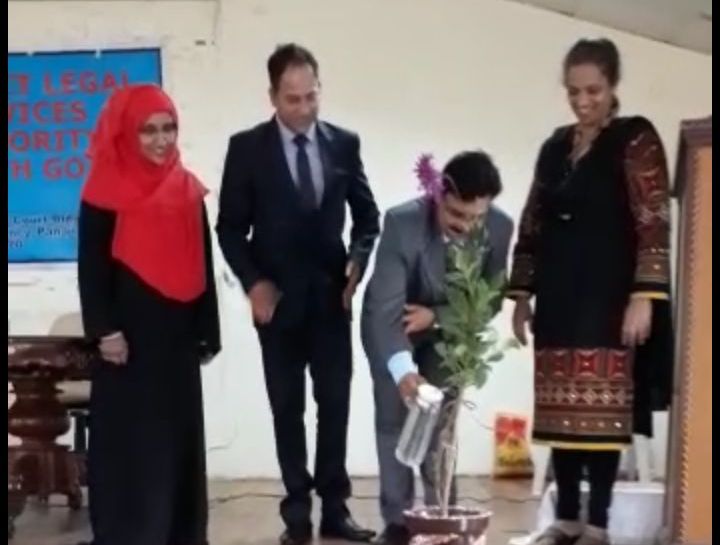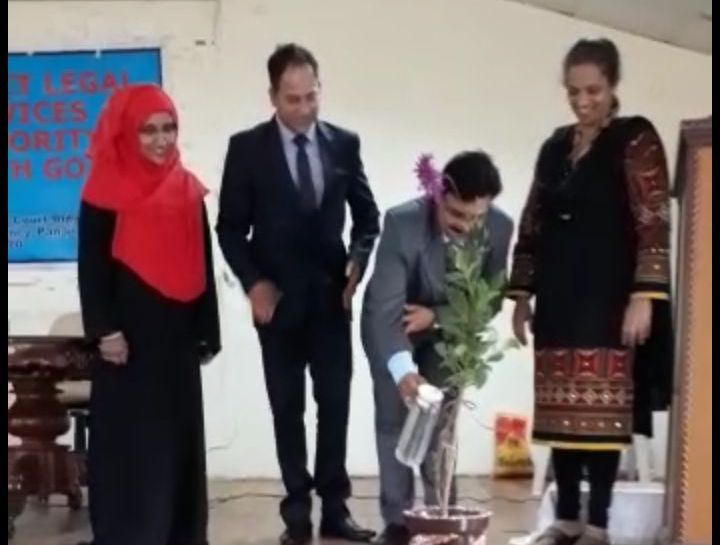 Secretary Shabnam Shaikh informed the gathering about the legal services provided by the said authority and request ed  all the students and parents to get in touch with the club and authority to get benefits of its various services.
Guest of honour Adv.Iftikhar Agha instrusted students to respect the law and follow the rules all the time .
During the function various cultural items were presented by primary and high school students.  Parents  were also present in large  number.The function was compared by Imran Inamdar and Tahreen Agha and Swaleha Kausar proposed vote of thanks.