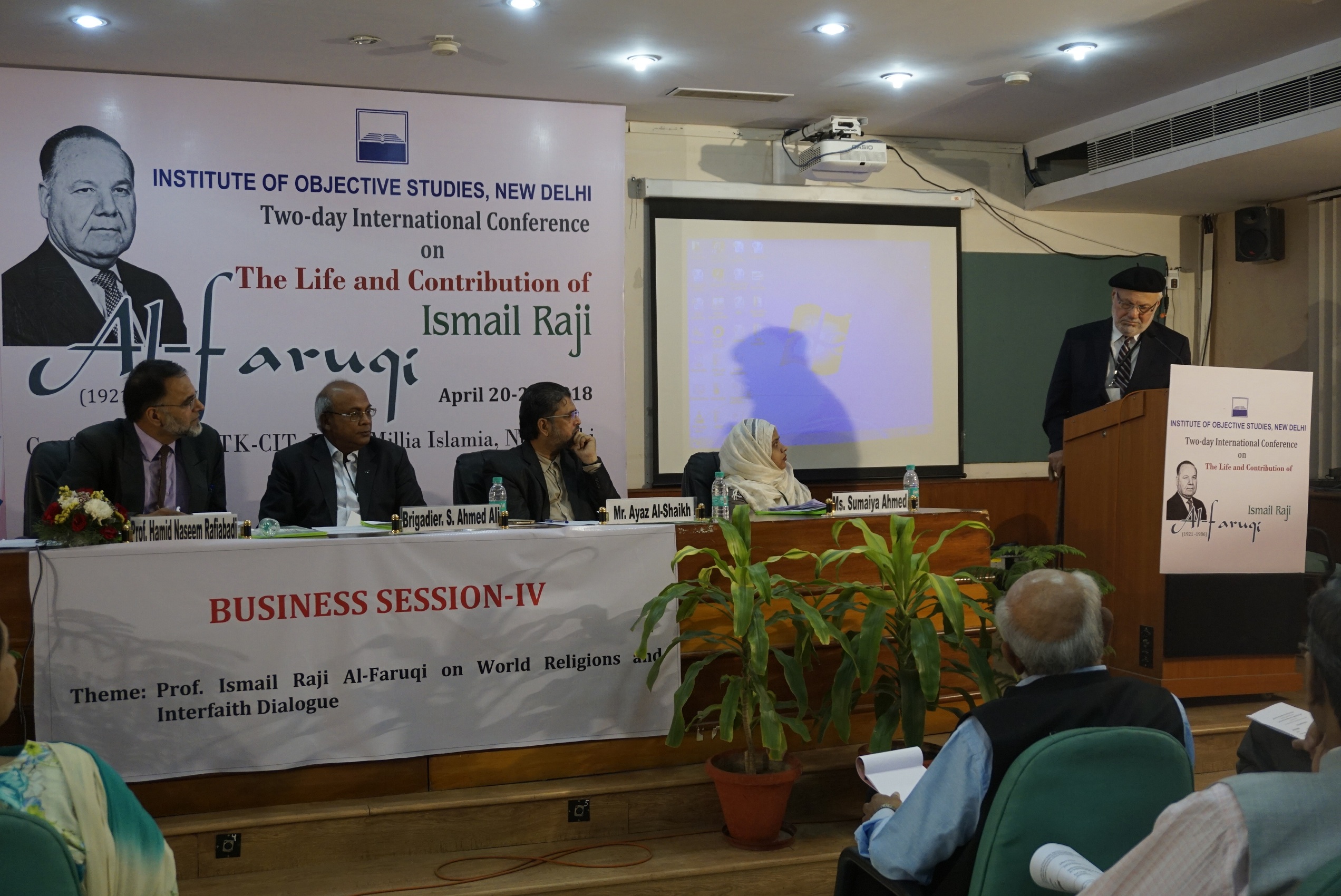 Tribute was paid to the late Justice Rajinder Sachar in the closing sessions
New Delhi(Press Release)
A two-day international seminar on the life and contr4ibutions of the celebrated Palestinian scholar Dr. Ismail Raji organized by Institute of Objective Studies (IOS), New Delhi in the C. I. T. Hall of Jamia Millia Islamia came to an end today. Scholars from various countries including India, Turkey, South Africa, Malaysia and Bangladesh presented their papers on contributions and various aspects of Dr. Raji's life. In the closing session of the seminar, Dr. Muhammad Manzur Alam, chairman of IOS expressed his deep anguish on the death of Justice Rajinder Sachar. All the attendants of the seminar remained standing for two minutes to pay tribute to the departed soul.
Speaking about some celebrated scholars of the world, renowned Turkish scholar professor Zakwaki, founder and president of Islamic Tribunal, A. K. A. Shariah Court, Texas (America) also gave a special mention to the renowned Islamic scholar of India Maulana Abul Hasan Ali Miyan Nadvi in his address. He said that the West was weak in the sixteenth and seventeenth centuries, while the Ottoman Caliphate was very powerful. Islam and Muslims made stupendous progress in all wakes of life. He also said that the roles two poets are noteworthy in the history of Islam. First is the Turkish poet Muhammad Akif who composed the national anthem of Turkey. But his views and thoughts were not promoted much, not were his works translated into English. The second great poet was Allamah Iqbal from Indian sub-continent. The Muslim community draws guidance from the views and thoughts of both the poets. Dr. Yusuf Ziya read the verse of Iqbal "Yaar Man Turky wa Man Turky Nami Danam" (My beloved is from Turkey, but I do not know the Turkish language) before the audience, and to express his love for India, he changes the verse as "Yaar Man Hindi wa Man Hindi Nami Danam" (My beloved is from India, but I do not know Hindi language).
Renowned scholar and national president of All India Milli Council Maulana Hakim Abdullah Mughisi said that there is no good substitute for the diseased. We can however find mere substitute. Likewise, there is no good substitute of Dr. Ismail Raji. But his substitute is available. We should sometimes read about our elders; their lives give us guidance and courage to work. Maulana Mughisi congratulated Dr. Manzur Alam, the chairman of IOS for his services towards research.
Speaking in the closing session of the two-day international seminar, Dr. Manzur Alam, the chairman of IOS said that dr. Ismail Raji was in support of Islamization of the modern sciences. He wished to find out the solution for the present day crisis within the Islamic structure. According to him, the Arab nationalism was a fatal decease which has caught the political structure of Islam and Muslims. He considered the Zionist state of Israel based on the racial prejudice as against the Judaism. In his presidential address of the conference, Dr. Muhammad Alam said: I am pretty sure that this two-day seminar will enlighten your thought and action; and this way, this seminar will be the best tribute to every struggling Dr. Raji and his colleagues. He appealed the youths to move forward and work with courage and enthusiasm. He said that the youths are needed to step in the field with full preparation to face the challenges and cope with the situation. Acknowledging the all round services of IOS, Professor Akhtarul Wasey expected that it would continue its se4rvices in the same manner.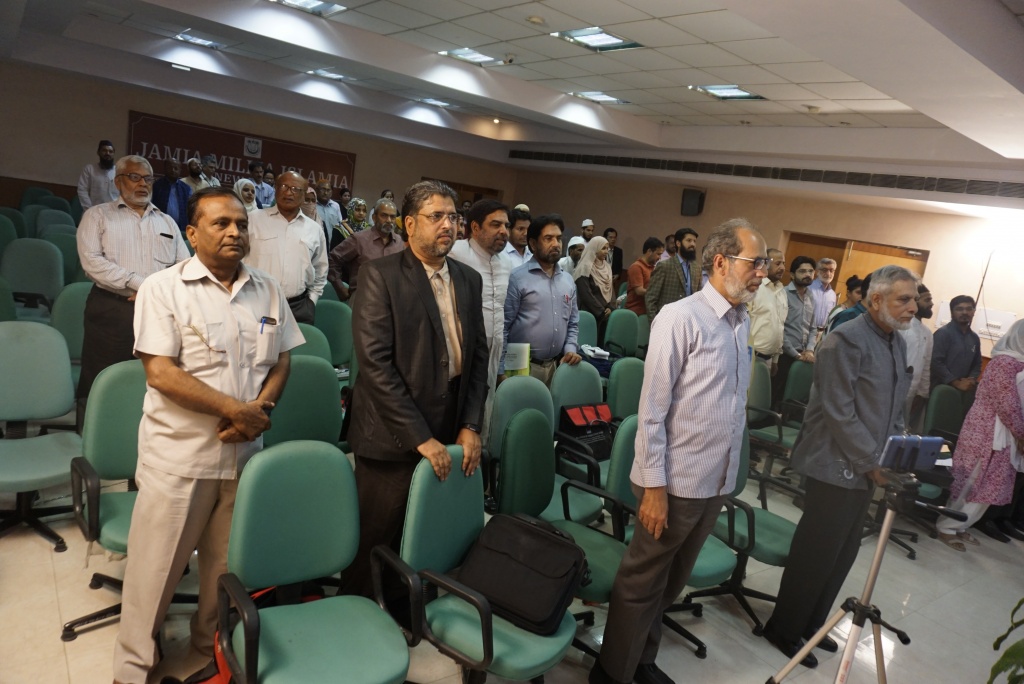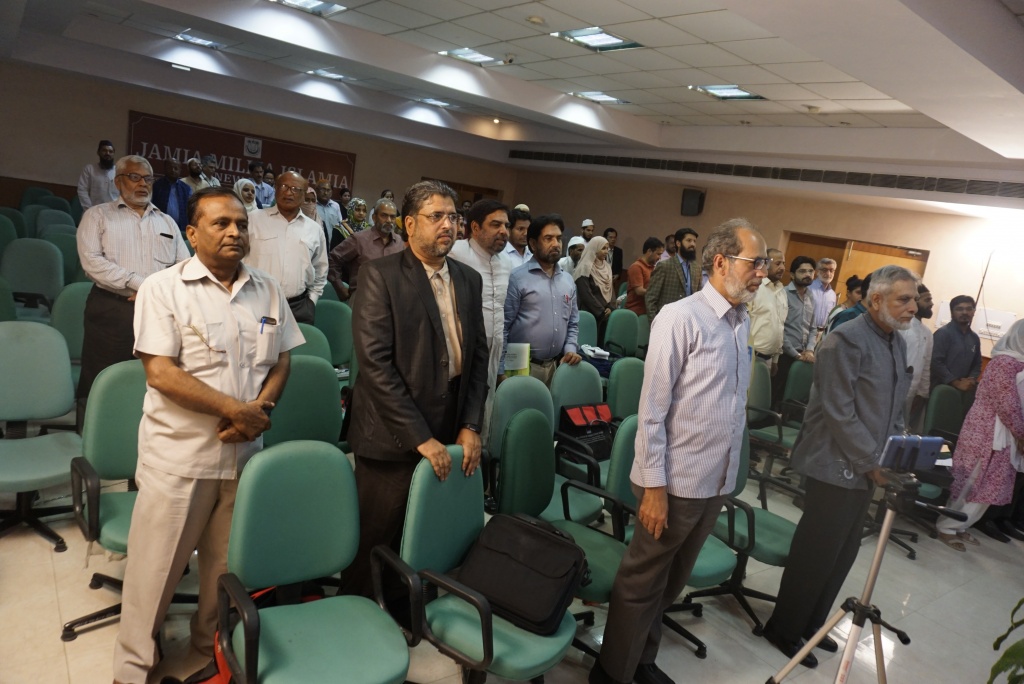 At the end of the two-day seminar, a nine point declaration was also presented, in which The International Institute of Islamic Thought was requested to establish a chair after the name of Dr. Ismail Raji in India, to promote the education and research in positive manner, and find out strong sources in regards with its role in the cultural movement and basic education of Islam.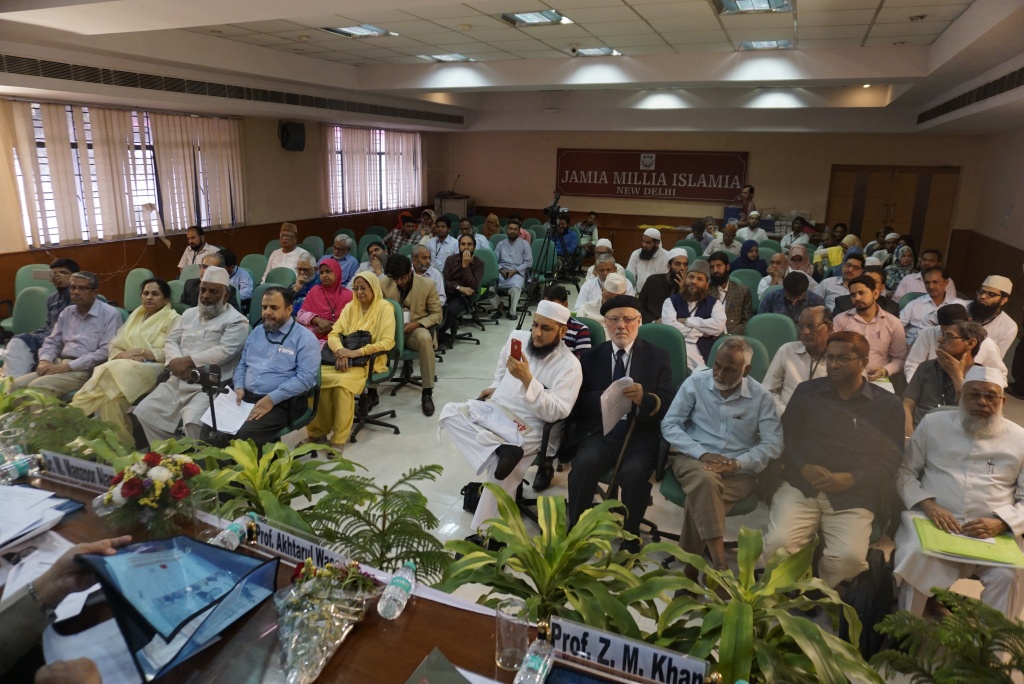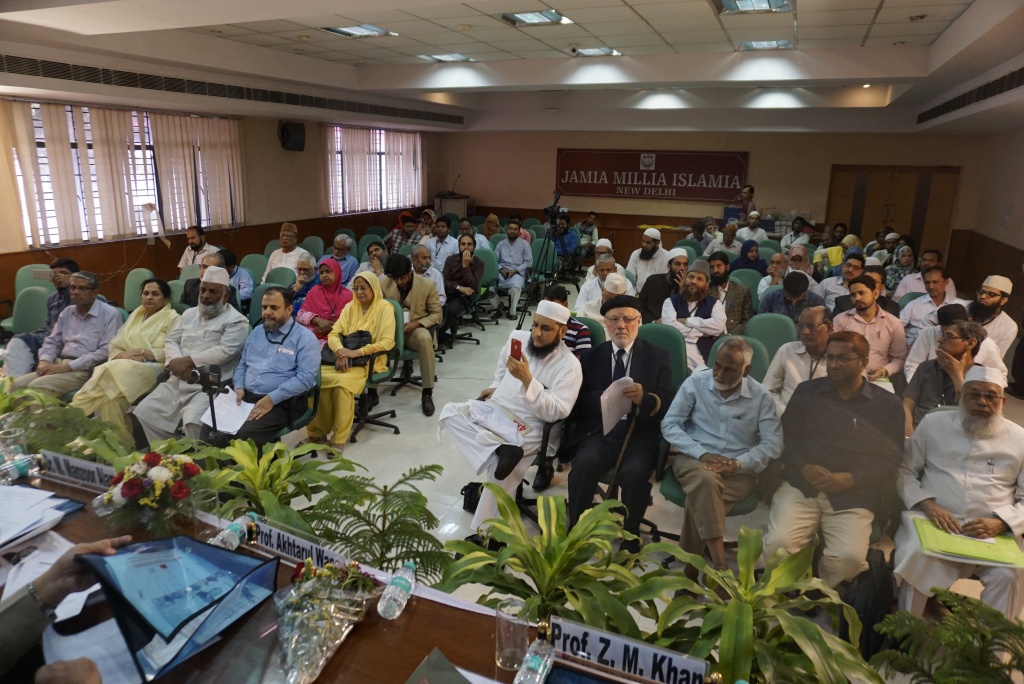 In the two-day international conference, Professor, Abul Fazl Muhsin Ibrahim (professor University of KwaZulu-Natal, Durban, south Africa), professor Hamid Nasim Rafiabadi (Dean school of social sciences, Kashmir University, Kashmir), Dr. Muhammad Ajmal (Assistant professor of Jawaharlal Nehru University, New Delhi), professor Muhsin Usmani Nadvi (former head, department of Arabic EFLU University of Hyderabad), Dr. Fahim Akhtar Nadvi (Head Department of Islamic studies, Maulana Azad National Urdu University, Hyderabad), Dr. Javed Akhtar (Department of Islamic studies, AMU, Aligarh), Mrs. Kahkashan (Department of Islamic studies, AMU, Aligarh), Professor Mir Manzur Mahmud (department of Islamic studies, Asian University of Bangladesh, Dhaka), Professor Saud Alam Qasmi (Department of Sunni Theology, AMU), professor Muzaffar Alam (EFLU, Hyderabad), professor Abdur Rashid Bhat, Dr. Aisha Siddiqa, Mrs Salehah Ilham, brigadier S. Ahmad Ali (former vice chancellor, AMU, Aligarh), Mrs. Sumaiya Ahmad, Mr. Niyaz Shaikh (vice president, Islamic heritage center, Hyderabad), professor Sami senior (heard, department of sociology, Doghas university, Istambul, Turkey), Mrs. Dipti Kuwathekar, Jamia Millia Islamia New Delhi, professor Arshi Khan, Aligarh, dr. Mushtaqu Tijarwi, Dr. Ziyauddin Malik, Dr. Najmus Sehar, Dr. Ziyaul Bashar, Mrs. Lubna Naz, Muhtarma Fauziya Maram, Tanzil Ahmad and many other scholars presented their papers on topics like life and education of Dr. Ismail Raji, Islamization of knowledge and establishment of The International Institute of Islamic Thought, importance of dr. Ismail Raji in preparation of syllabus books on sociology and compatibility of information, services of dr. Ismail Raji towards inter-faith dialogue, educational reforms of Dr. Ismail Raji, prominent scholarly services of Ismail Raji, important service of Ismail Raji and his colleagues in islamization of knowledge and others. Apart from them, the seminar was attended by Mrs. Aribah Siraj Khan, Dr. Abdul Qadri Shams, Maulana Abdur Rahman Abid, Muhammad Alam, Professor Hasinah Hashiyah, Safi Akhtar, Hamid Khan and others. Professor Ishtiyaq Danish, finance secretary of IOS presented vote of thanks, while the closing session was anchored by professor Arshi Khan.