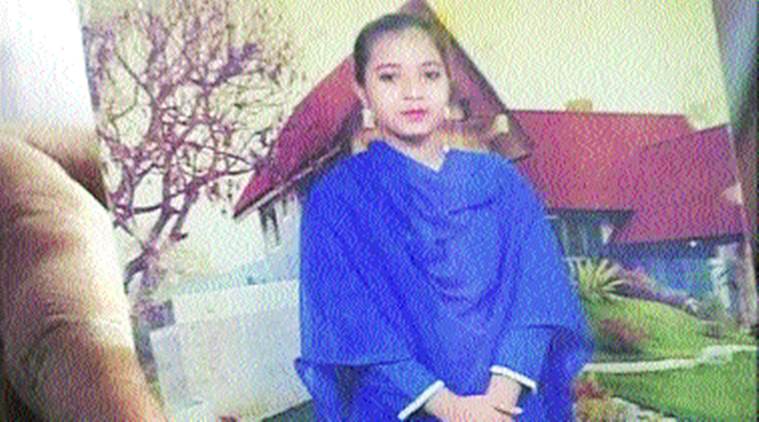 Pushing the discharge plea of former IPS officer D G Vanzara in the 2004 Ishrat Jahan encounter case, his lawyer V D Gajjar told a special CBI court on Tuesday that "the intention of probe agency CBI was to arrest kali dadhi (black beard) and safed dadhi (white beard) but… could not do that and arrested lal dadhi (red beard), based on a concocted story".
In his discharge application, Vanzara claimed that the CBI had interrogated the then Chief Minister in the case. But the probe agency, in its reply, denied it categorically. The lawyer also referred to the statement of retired Dy SP D H Goswami — with the Crime Branch in 2004, Goswami had claimed that he heard Vanzara say that "approval of killing Ishrat and others in an encounter was permitted by kali dadhi and safed dadhi".
Gajjar told the court of Special CBI judge J K Pandya that "CBI wanted to arrest the then CM and HM but could not do that." He said Goswami was a subordinate officer and couldn't have gone to the chamber of Vanzara — who was Deputy Commissioner of Police — where an important meeting was being held with other senior officers".
"This is a concocted story by the CBI to arrest the then CM and HM," Gajjar said.
The CBI alleged that on June 14, 2004, Vanzara held a meeting with co-accused G L Singhal at his office where he allegedly drafted the FIR, hours before the encounter. The CBI alleged that Vanzara had "planned" the contents of the FIR in collusion with the other accused.
Gajjar argued that the CBI team took statements of those whose names were in the agency's FIR as accused and exonerated them without following procedure. He named D H Goswami, Chetan Goswami, Bharat Patel, Ibrahim K Chauhan among others who were part of the encounter team in 2004 and were now among the key witnesses of the CBI.
Gajjar told the court that one of the witnesses, Ibrahim K Chauhan, is a Muslim who took oath in the name of "Bhagwan" and, therefore, cannot be believed. "This is not about communalism but the oath should have been taken in the name of Quran Sharif and not Bhagwan," he said.
On June 15, 2004, a team of Ahmedabad Detection of Crime Branch allegedly killed 19-year-old Mumbra girl Ishrat Jahan, her friend Pranesh Pillai alias Javed Sheikh, and two alleged Pakistani nationals. The CBI described the encounter as staged and said the four were killed in cold blood in a joint operation with IB officers.
'IB officers can be summoned again'
Special CBI judge J K Pandya clarified that the IB officers can be summoned again by the court concerned as the earlier summons were issued under Section 302 (murder) of IPC, while the IB officers were chargesheeted for conspiracy, kidnapping.