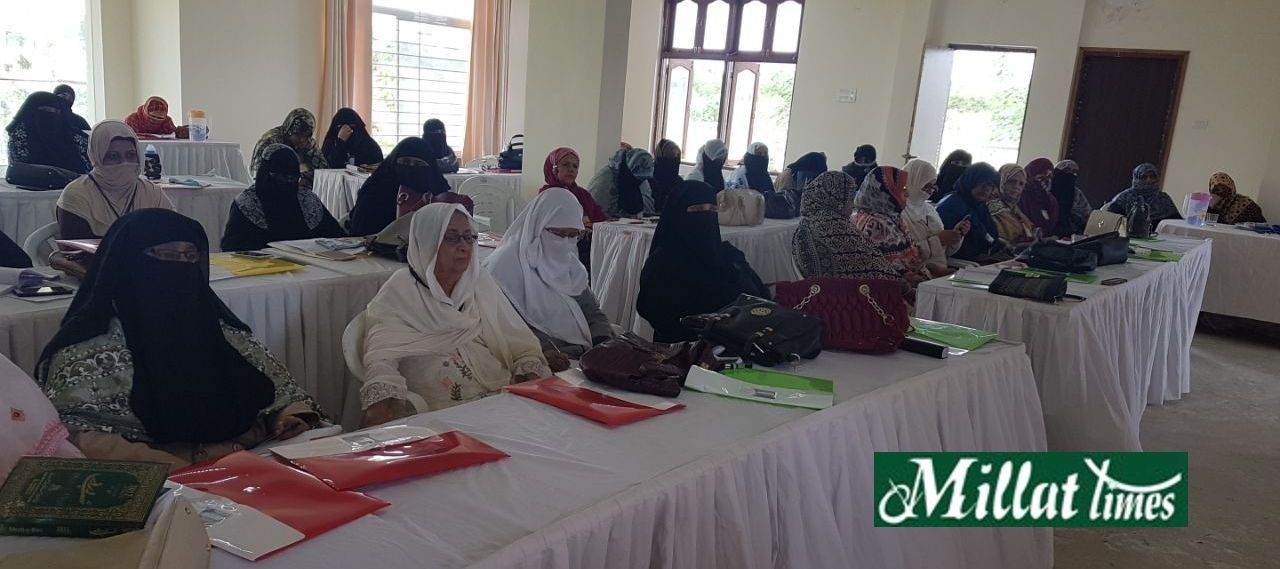 2DAYS WORKSHOP WOMEN'S WING , ALL INDIA MUSLIM PERSONAL LAW BOARD at Moinabad Hyderabad, 30th June & 1st July. More than 50 delegates participated
Hyderabad ( Millat Times)
Women's Wing All India Muslim Personal Law Board organized a 2 day workshop on 30th June & 1st July 2018 Saturday & Sunday at Moinabad, HYDERABAD. Workshop was attended by more than 50 delegates from 28 different places. There were 4 Sessions on Important Topics of Importance of Personal Laws for the Society, Muslim Personal Law Board Aims Objectives, Methodology, Scope of Work in women, Problems in implementation of Personal law, Social Evils & Social Challenges, Media Issues, Need to clarify misunderstanding, Legal challenges facing Muslim Personal law, Importance of Unity in Community, Need of Promoting activities in Youth, Social Reform & Social Services Counseling Centers & All India Muslim Women Helpline Toll free Call Centre 18001028426.
یہ خبر اردو میں پڑھنے کیلئے یہاں کلک کریں
Each Session was followed by Question & Answer. Detailed discussion was done on the India being ranked the most dangerous County for Women beating Afghanistan, Syria, Somalia and Saudi Arabia. As the Polly by Thomson Reuter Foundation shows thousand of Women falling prey to Sexual Violence, regressive practices & trafficking. Delegates at workshop said it is an irony that instead focusing on Protection of Girl Child and young women from Rape, Murder, the entire focus is on "Triple Talaq Issue".
Dr.Asma Zehra Chief Organizer Women's Wing AIMPLB stated in her address that Women Play vital role in family and society. They have special abilities and inherent talents to face Social, Economic & Health Issues. Women cannot be insensitive to problems faced by the society. Their concern & sacrifice with hard work and dedication will bring long lasting results.
In the name of Freedom, Liberty, Empowerment many women have been lured into immoral practices, they have faced exploitation they are suffering. Islam is the only religion which gives honor dignity respect & status to women in family & society.
She appealed to all Sisters to work for Social Reform. , Evils of dowry, wasteful expenditure, domestic violence, preference for Male child, black magic, exploitation of Women because of their poverty are rampant in society.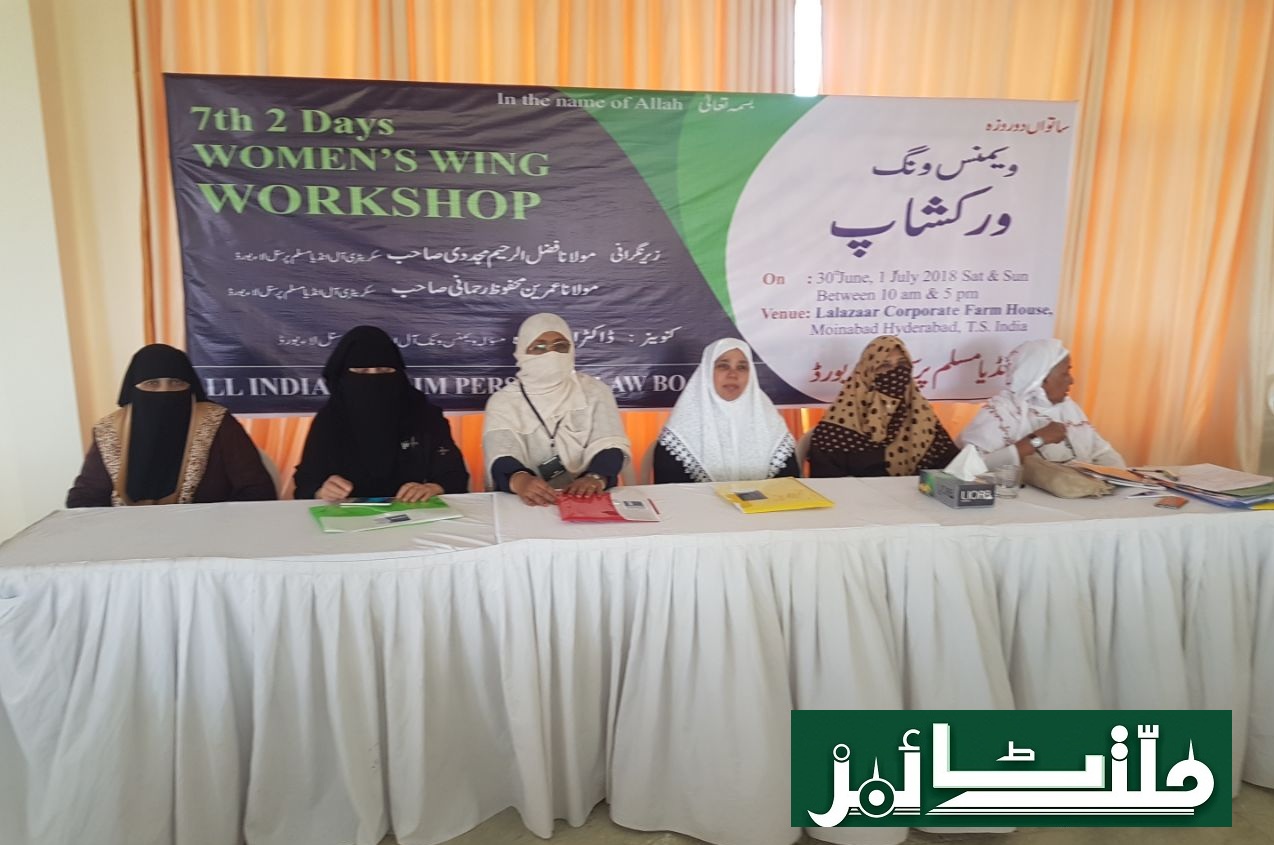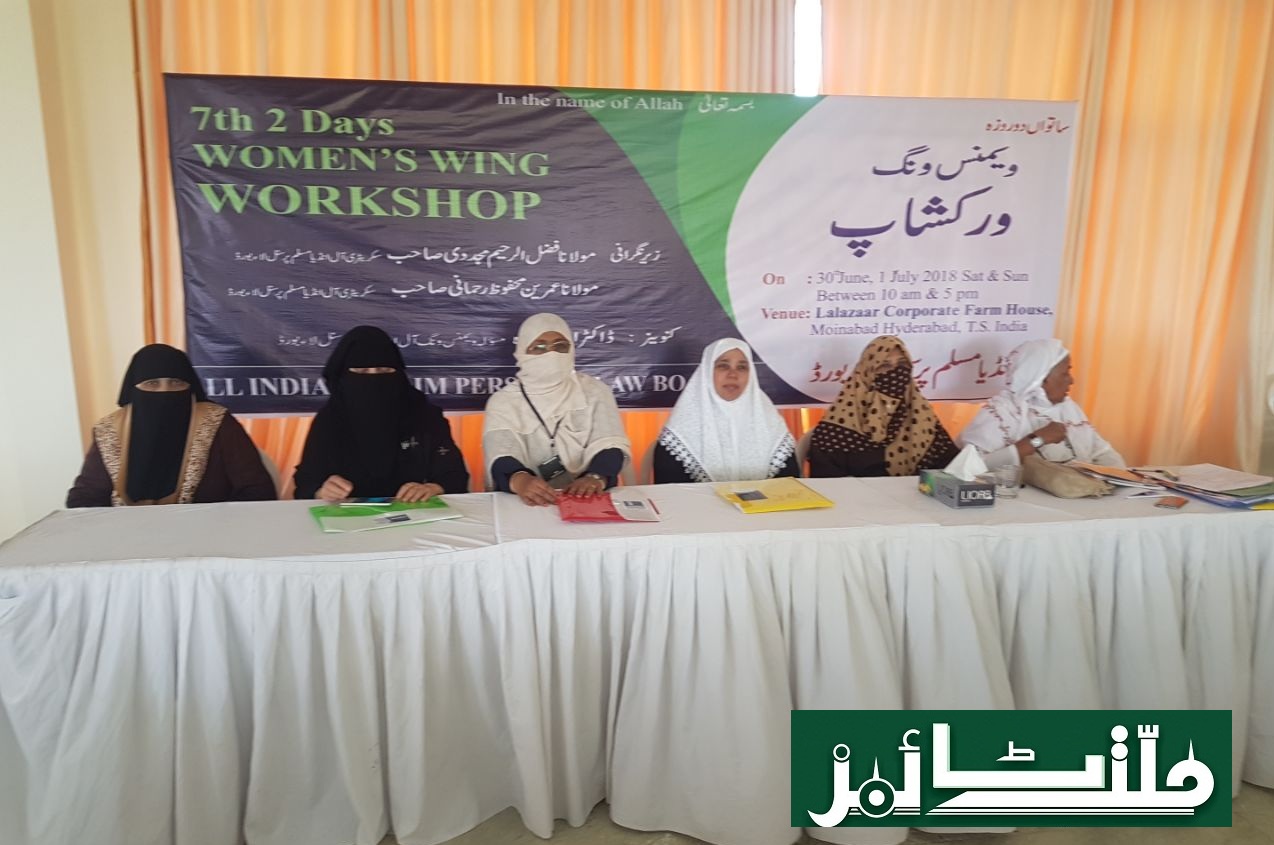 Mrs. Fatima Muzaffer member AIMPLB from Chennai encouraged women to have positive attitude and work hard to improve upon themselves. Women need to understand their importance & talents they posses and focus on utilizing those for the service to community she said. Muslims are becoming politically weak every day due to lack of awareness, leadership, there is no proper guidance for the community. It is important to interact with fellow citizens of the county & explain misunderstanding & misconceptions.
Mrs. Zainab member AIMPLB stated that Media is bringing new challenges everyday. The newspapers are full of Talaq issues, love jihad, Cow lynching, beard, Skull cap etc. the entire community is portrayed in a very bad manner which is creating an atmosphere of hate across country. We need to counter hate with communal harmony and work hard towards progress & development of community & nation.
Mrs. Mamduha Majid member executive committee New Delhi expressed her view on family & social Responsibilities and said both are equally important. Women can do multitasking they have skills for Time Management, they can play important role in Serving to the Community.
Detailed Reports of Protest Meet & Rallies against the Muslim Women Bill 2017 was presented by the coordinators from different cities & districts.
The Workshop was held under the guidance of General Secretary Moulana Syed Muhammed Wali Rahmani Sahab, Moulana Wali Rahmani Sahab, Moulana Umrain Mahfuz Rahmani Secretary All India Muslim Personal Law Board addressed the Workshop on both days.
Other important delegates, Mrs.Amina Rizwan lucknow, Mrs.Nighat Parveen Khan Lucknow, Dr.Aliya Khilji New Delhi, Mrs Zakiya Nafees New Delhi, Mrs.Zeenath Mehtab New Delhi, Mrs.Khurshida Khatoon Deoband UP, Mrs.Bushra Fatima Sambhal UP, Mrs Uzma Alam Kolkatta, Mrs Subuhi Aziz Kolkatta, Dr.Nilam Gazala Kolkatta, Mrs.Qamar Jahan Kolkatta, Mrs.Zakiya Farid Shaikh Mumbai, Mrs.Ishrath Shahabuddin Mumbai, Mrs.Sualeha Ishkay Mumbai, Advocate Farhana Mumbai High Court, Prof Jameelunnisa, Mrs.Saleha Siddiqui, Ms.Tahniyat Ather, Advocate Maria Ahmedi from Hyderabad, Dr.Arshia Khan Dhulia Maharashtra, Mrs Siddiqua Parbhani Maharashtra, Mrs.Sobia lule Pune, Dr.Asifa Nisar Bengaluru, Mrs.Rahmatunnisa Shimoga Karnataka, Mrs.Saleha Rizwan & Saleha Tabassum Bhopal Madhya Pradesh, Mrs Uzma Parekh Nagpur, Mrs.Athiya Mushtaq Lucknow, Mrs.Anjum Tasneem, Dr.Tasneem Ahmed, Mrs.Tanveer, Mrs.Asma Nadeem, Ms.Fazila, Ms.Kubra attended the Workshop.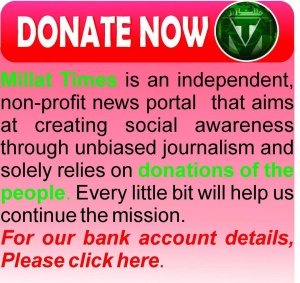 Workshop ended with 3 resolutions :
To Strengthen the activities of Social Reform & Protection of Shariah in different cities & districts and organize separate Sessions for Young Women's & Girls.

To organize & conduct more workshop & seminars to counter misunderstanding & impart proper knowledge & teaching.

To help destitute women through All India Muslim Women Helpline Toll Free Call Centre 18001028426 & establishing counseling & mediation centers.