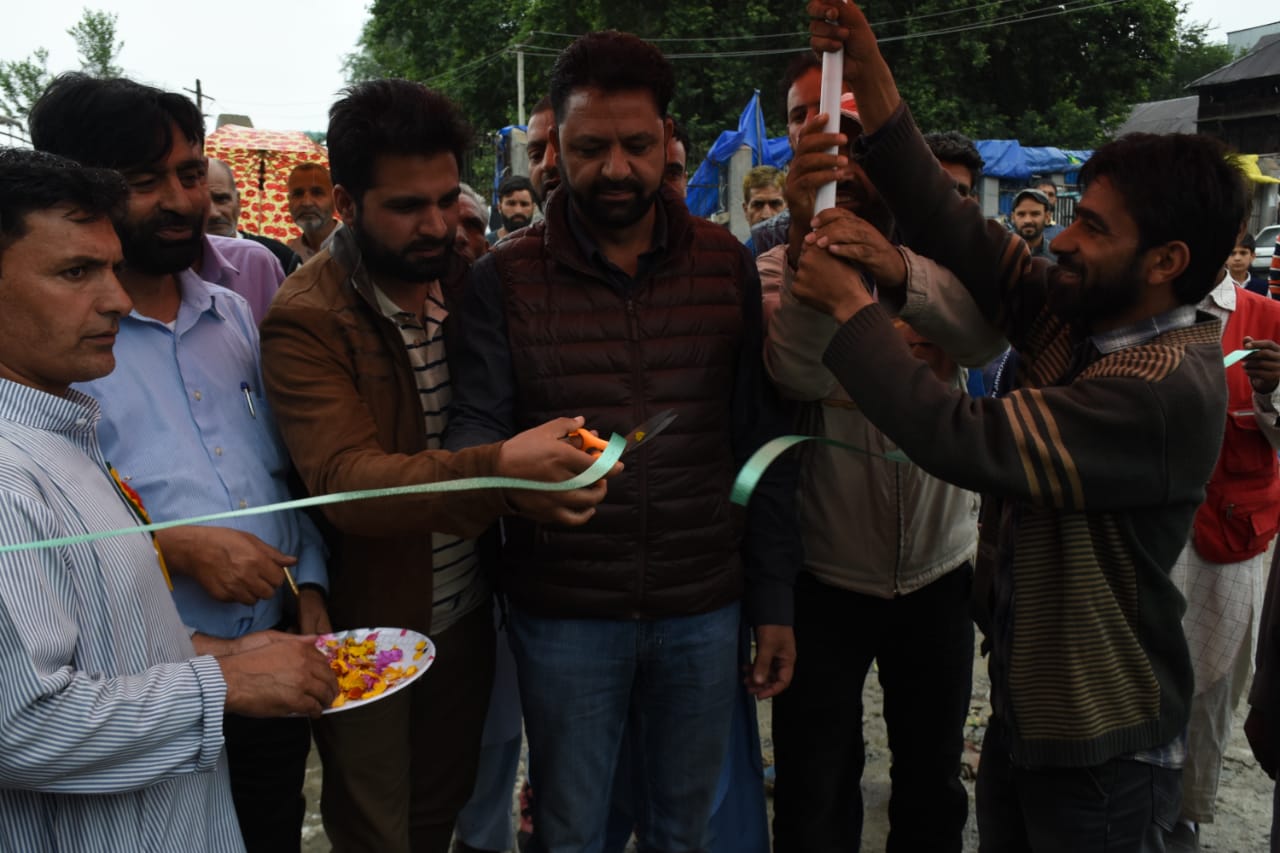 Srinagar 
Sameer Mushtaq Mir
Long struggle of Street Vendors in Sopore finally came to a postive conculusion 
on Wednesday
 when local administration accomdated them permanently at old bus stand Sopore.
According to Our Correspondent authorities 
on Wednesday
 have finally permanently accomdated Street Vendors at old bus stand where they can run their business permanently now.
Local authorities in a statement issued to Millat Times said that Soporians Finally will get a sign of relief from Street Vendors who were always creating problem for commuters especially for students from Iqbal Market will be permanently accomdated now at old bus stand.
However, the vendors have sought assurance from authorities to ensure that they would not be forcefully evicted again in future from the old bus stand which will be known now " Bismillah Market".
Additional Deputy Commissioner Sopore Aashiq Hussain, Tehsildar Sopore Abrar Ahmed, Naib Tehsildar, SDPO Sopore Mashkoor Ahmed Zargar, SHO Sopore Mudasir Ahmed Geelani, Traders Federation Sopore, Civil Society Sopore besides large gathering of people were present on the Inaugration ceremony of "Bismillah Market"