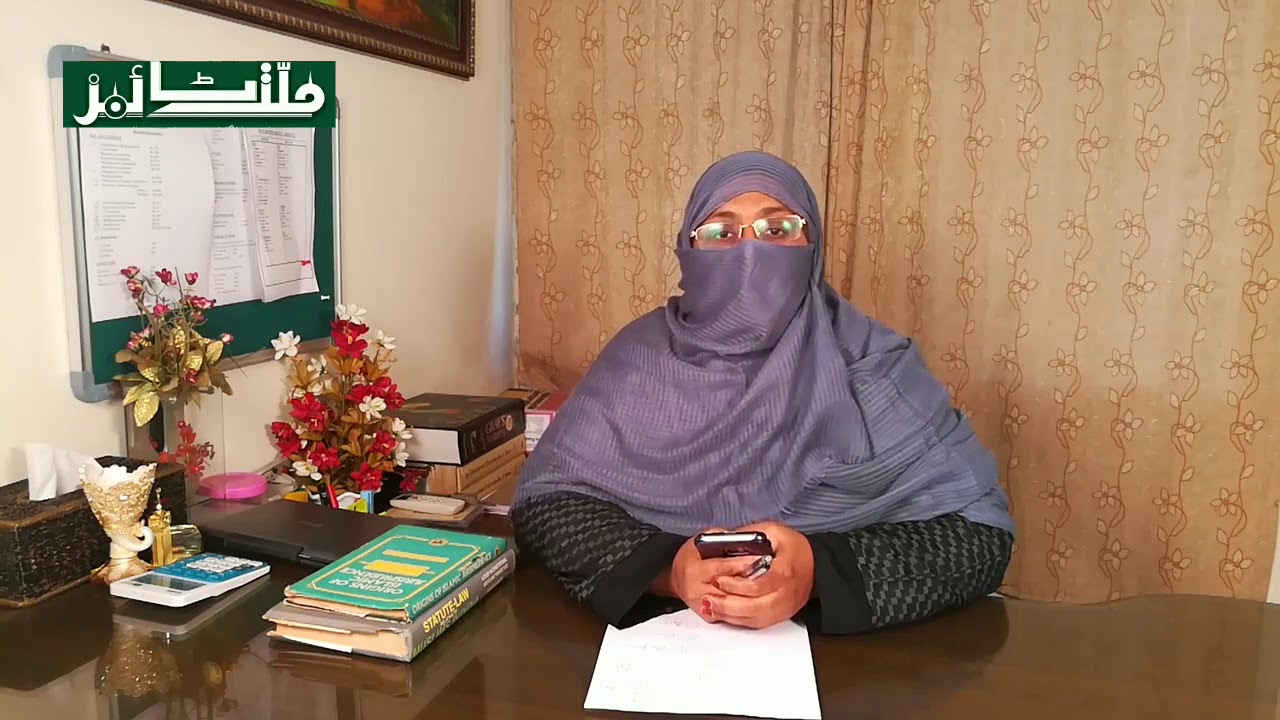 Dr. Asma Zehra Chief Organizer Women's Wing All India Muslim Personal Law Board stated that: A lot of hue and cry has been raised the Press and Media houses regarding the functioning of Darul Qazas and plans of All India Muslim Personal Law Board to open Shariah Courts in all districts of India. Some political party leaders and Media Houses have gone to the extent of reporting that All India Muslim Personal Law Board (AIMPLB) is trying to create "Islamic Republic of India" and there will be rulings delivered by Shariah Courts – eye for an eye, punishments of stoning till death, cutting off hands etc etc.
It was stated that secretary of the board had issued a press release stating that working committee of All India Muslim Personal Law Board (AIMPLB) will meet on 15th July 2018 in New Delhi to discus on expansion of Shariah Courts across India.
The entire issue is raked up full of false references, designed to instigate hindu brothers & sisters of country against the Muslim Country Men, and the ruling party is trying to get political benefit by giving it a communal angle.
Shariah, Law of Qur'an & Hadith is not totally applicable or enforceable in India, only the family law or Muslim Personal Law is part of the Indian Constitution. Never since Independence, from any Darul Qaza or any "Shariah Court" any ruling has been given to punish the thief or adulterer. All Muslims are bound by Indian Penal Code IPC like any other Citizen.
The services of the Darul Qaza are limited to family laws of Marriage, Divorce, Inheritance, Maintenance, Custody of the Child etc.., which are more like arbitration centers helping the poor class of the society, who cannot afford to go the lower or higher courts. There is no compulsion on the persons approaching Darul Qaza to abide by the decision, they are only advised on the correct way according to Shariah. They are helpful to women who are facing maintenance, custody and other issues of divorce/separation.
Secretary of Board Advocate Janab Zafaryab Jeelani has never issued such a statement regarding Shariah Courts but the Media has quoted him out of context and blown up the matter out of proportion to support saffron forces in their agenda against Minority Community. The Meeting of All India Muslim Personal Law Board AIMPLB on 15th July at New Delhi will discuss important matters of Muslim Women's Act 2017, Case of Babri Masjid in Supreme Court, Activities of Social Reform Committee, Women's Wing etc..
It is an irony that Media has become hysteric for the Darul Qaza issue but there is hardly any debate on the pathetic condition of women in the country. India is on the top of list as the UNSAFE and MOST DANGEROUS Country for Women, according to poll by Thomson Reuter Foundation. Even countries like Syria, Somalia, Afghanistan and ranked behind. According to the National Crime Records Bureau thousand of women fall victims to stalkers every year in India suffering trauma and humiliation while living in constant fear, many are scarred with acid attacks or raped while others pay with their lives.
This is an alarming issue and require all Women's Rights Organizations,  Women Activists, Human Rights group and concerned citizens of Civil Society to work together for creating safer environment for girls & women.
She Appealed to Muslims not to be led by false propaganda and maintain calm & harmony and explain the correct facts before fellow citizens.