By Imran Inamdar & Rukhsana Shiledar 
Solapur (Maharashtra)
On Saturday
 students of Solapur had a wonderful learny experience as they got an opportunity to interact with Two UPSC crackers  IPS Salman Taj Patil and Salman Shaikh.
Universal Academy Solpur has conducted  UPSC exam awareness programme   at Hutatma Smurti Mandir to inspire youths of the community.
 UPSC cracker of 2017 batch  Salman Shaikh addressed the students and said,  this high status exam is  not an emotional exam it is purely professional,student who works hard and believes in him/herself gets selected. He further said  ,student should select right role model and follow sincerely .
 Reading all the text books of  primary and  high school is very important , one can learn  basics of all subject which help him to clear competitive exams,He added.
Aurangabad city boy further shared that he  is an entire Urdu medium student .He has completed his primary education from Zilla Parishad Urdu primary school.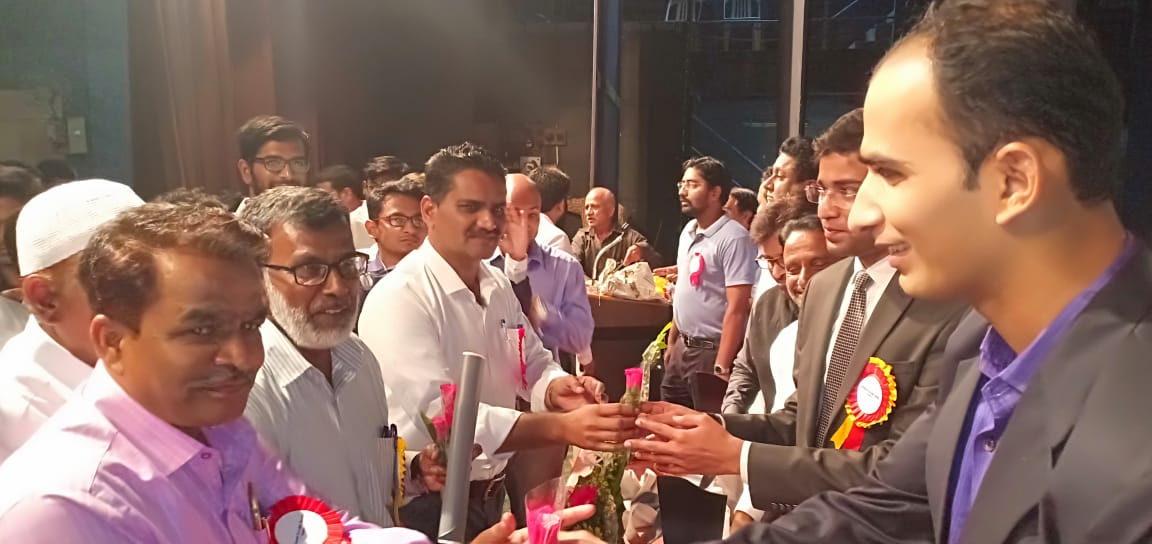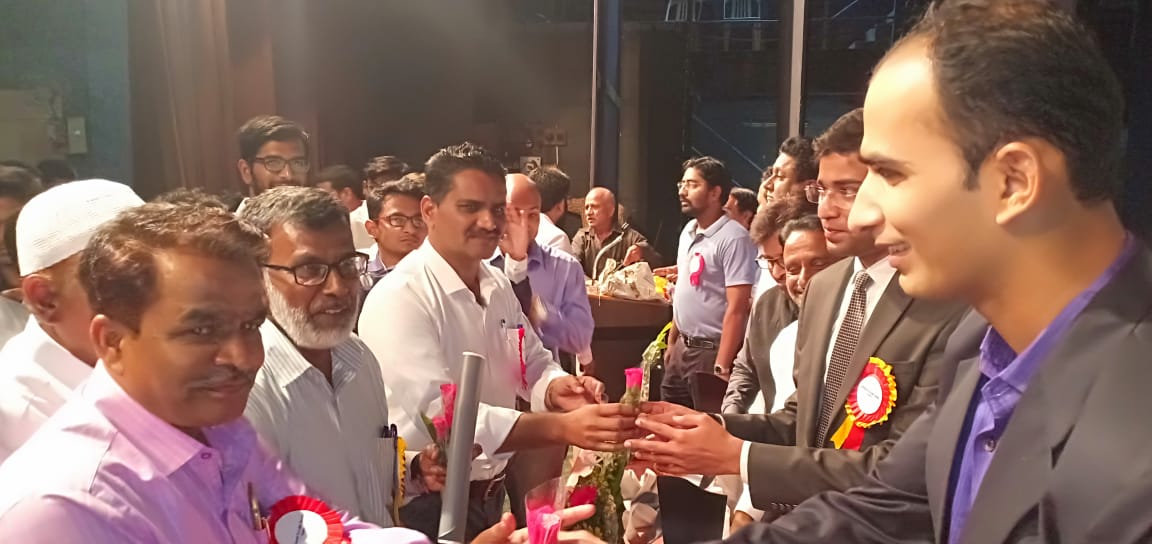 Salman said, he didn't know about UPSC, Ones  he  coincidently   attended the upsc awareness program with  his friends and started thinking to appear and finally decided  to become a top brass officer to serve the  nation and became the same in his fourth attempt by securing 339 rank.
Local boy IPS  Salman Taj stressed that you should think positively keep pursuing your dreams sincerely till you get success.It is a fair competition wherein your efficiency matters. You should love your language and love your Self it doesn't matter that you are from which medium, Salman added further.
Professional guide  Asif yatnal lauded this initiative and congratulated all the members of Universal Academy.
Asif expressed that Solapur  should become centralised  centre for UPSC exam aspirants.
During the function both the officers have been felicitated at hands of dignitaries.
Programme was attended by nearly 600 students ,parents and social workers.
Karim Salar, an eminent educational personality of Maharashtra,President Wahid Sir,Parvez Ahmed,Ilhajoddin farooq ,
Ali Inamdar and members of said academy were also present during the function.