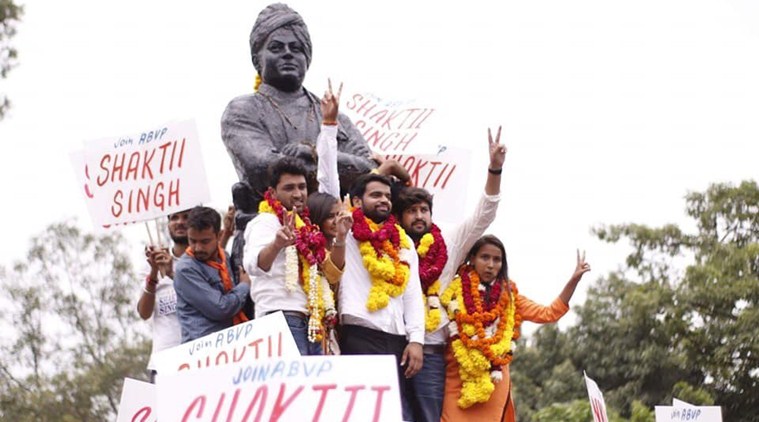 New Delhi
The results of the Delhi University Students' Union elections are out. ABVP's Ankiv Basoya, Shakti Singh and Jyoti Choudhary have won the posts of president, vice president and joint secretary respectively. The secretary post went to NSUI candidate Akash Choudhary.
The counting day remained in the middle of news for all the wrong reasons as some contesting outfits complained about faulty EVM's. The counting, which began at 8 AM on Thursday, was suspended after members of NSUI and CYSS complained about EVM malfunction in some stations. The counting resumed following the contesting parties mutually agreed to take the process forward.
The result of the Delhi University election will help major parties understand the mood of young voters ahead of the 2019 Lok Sabha elections. A member of the Congress-backed National Students' Union Of India (NSUI) said the DUSU elections are like the "semi-final for the Lok Sabha elections" and will show what the young, educated voter wants. A member of the RSS-affiliated Akhil Bharatiya Vidyarthi Parishad (ABVP) said the election results will help the general public and the media to draw a conclusion on the mood of voters and also give an idea of what is the trend in national politics, reported PTI.