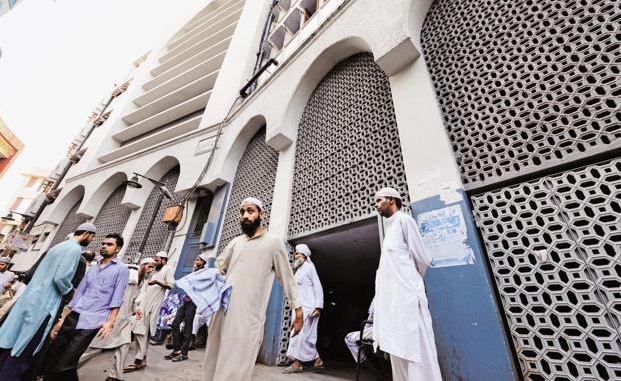 M T News Network,New Delhi,: The Railway Protection Force (RPF) have arrested five members of Tablighi Jamat when they were returning from Nizamuddin Markaz to their home by Simanchal Express on Thursday, said a Jamat member.
The RPF personnel took Abu Bakar (52) Abu Salma (35) Shahnawaz alias Chotu (30) Aftab (35) and Fuzail (40) under their custody on Tundla Junction at 11 am.
Three of those arrested are from Nepal while two are from Araria district in Bihar.
Today morning a group of more than 100 Tablighi members boarded Seeemanchal Express at Anand Vihar Terminal, when the train reached at Tundla Junction the RPF personal entered their coach and arrested them.
'The RPF personnel tried to take away three persons with them forcibly. When two another members of the team objected, the RPF men also arrested them' informed a member to the headquarters who was part of the team.
They have come to attend a Jod at Nizamuddin.
The arrested persons have been sent to Lucknow, informed a local member of Tableegh from Tundla.