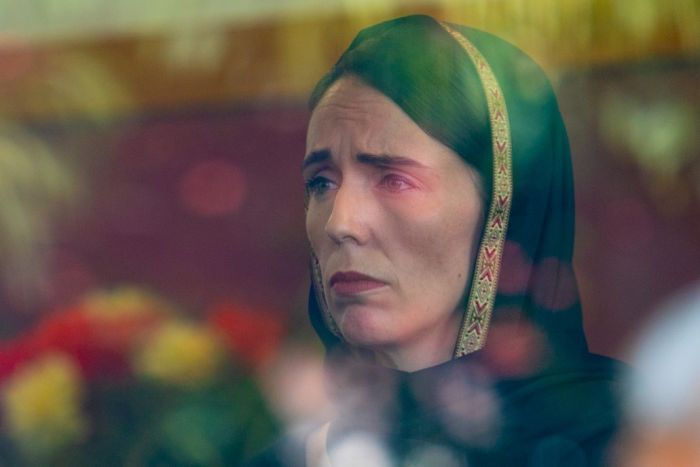 To express solidarity with the victims of terror attack on Christchurch mosques, Prime Minister of New Zealand Jacinda Ardern on Saturday wore a hijab and donned black clothes.Mourners gathered across New Zealand and the globe to honour the worshippers, who were defenceless when they were shot at by Australian citizen Brenton Tarrant. Jacinda Arden arrived at Hagley College in Christchurchto greet hundreds of survivors, family members and mourners.
She spoke with families at Hagley Park who were desperately trying to locate their missing relatives. She also spoke with Musliam leaders at the refugee centre. Speaking to reporters on the occasion, she said that authorities were focusing on returning victims to their families so they could properly mourn.
"Hagley Park, very much the focus on them was being able to access their loved ones," she said, adding, "Front of mind for them, of course, is fulfilling their religious expectations and that is burial."
Ardern told reporters that the country's gun laws will change in the aftermath of Brendon Terrant causing a large-scale massacre at a Christchurch's mosque on Friday, killing 49  Muslim worshippers.
At least 50 people were killed and dozens others were left wounded in mass shootings at two mosques in New Zealand's eastern city of Christchuch on Friday afternoon, marking one of the "darkest" days in the country's history.
Courtesy: Kashmir Walla