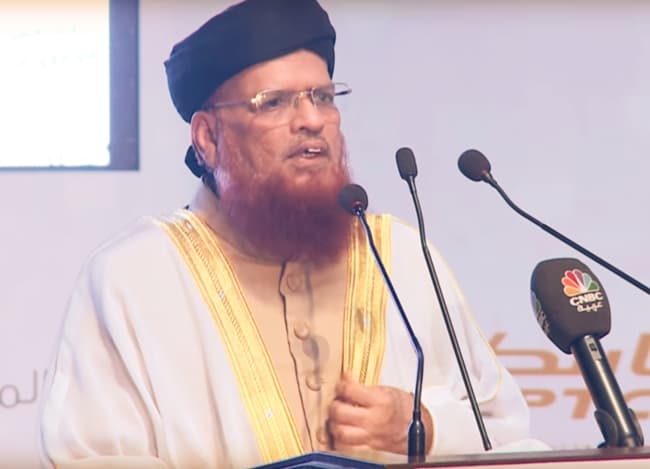 Renowned Islamic scholar Mufti Taqi Usmani survived an assassination attempt on Friday when he was attacked by gunmen near Neepa Chowrangi on Friday.
According to reports, two Darul Uloom Korangi cars came under attack in Karachi which killed two people and injured as many.
The attack took place in the remits of Aziz Bhatti Police Station.
Geo News reported that four gunmen on two motorcycles sprayed the cars with bullets from both sides on the bridge over Neepa Chorwangi .
The dead were identified as Maulana Shahbullah Khan and security guard Sanobar Khan.
Darul Uloom is one of the largest Islamic seminaries in Karachi that is run by Mufti Rafi Usmani and former Shariat Court judge Mufti Taqi Usmani.
The injured were shifed to hospital Usmani's gunman succumbed to his wounds while driver is critically injured.
The police and Rangers have cordoned off the areas following the incidents.
Taking notice of the incident, Sindh Chief Minister Murad Ali Shah has sought report from the Inspector General Sindh Police.
Karachi has seen relative calm after decades of violence that claimed thousands of lives in the metropolis that is home to at least 20 million people.
The peace returned to commercial hub of the nation after police and the paramilitary Rangers launched crackdown against criminal elements in the city.
Courtesy: The News International