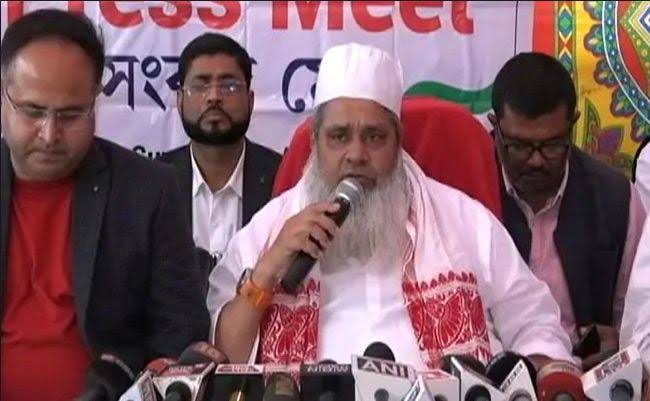 All India United Democratic Front (AIUDF) led by Maulana badruddin Ajmal decided to contest only on three lok sabha seats Dhubri, Barpeta, and Karimganj. These three seats are the ones where AIUDF got victory in 2014.
At a press conference today, Party General Secretary Advocate Aminul Islam announced candidates name.
The following are the constituencies and the names of the AIUDF candidates who are going to contest the elections:
1. Maulana Badruddin Ajmal from Dhubri
2. Shri Radhe shyam Biswas from Karimganj
3. Hafiz Rafiqul Islam from Barpeta
AIUDF decided to contest only three seats to stop division of votes and BJP.
AIUDF left 11 out of 14 seats for Congress, now it is Congress's turn whether it will leave 3 seats for AIUDF or not?