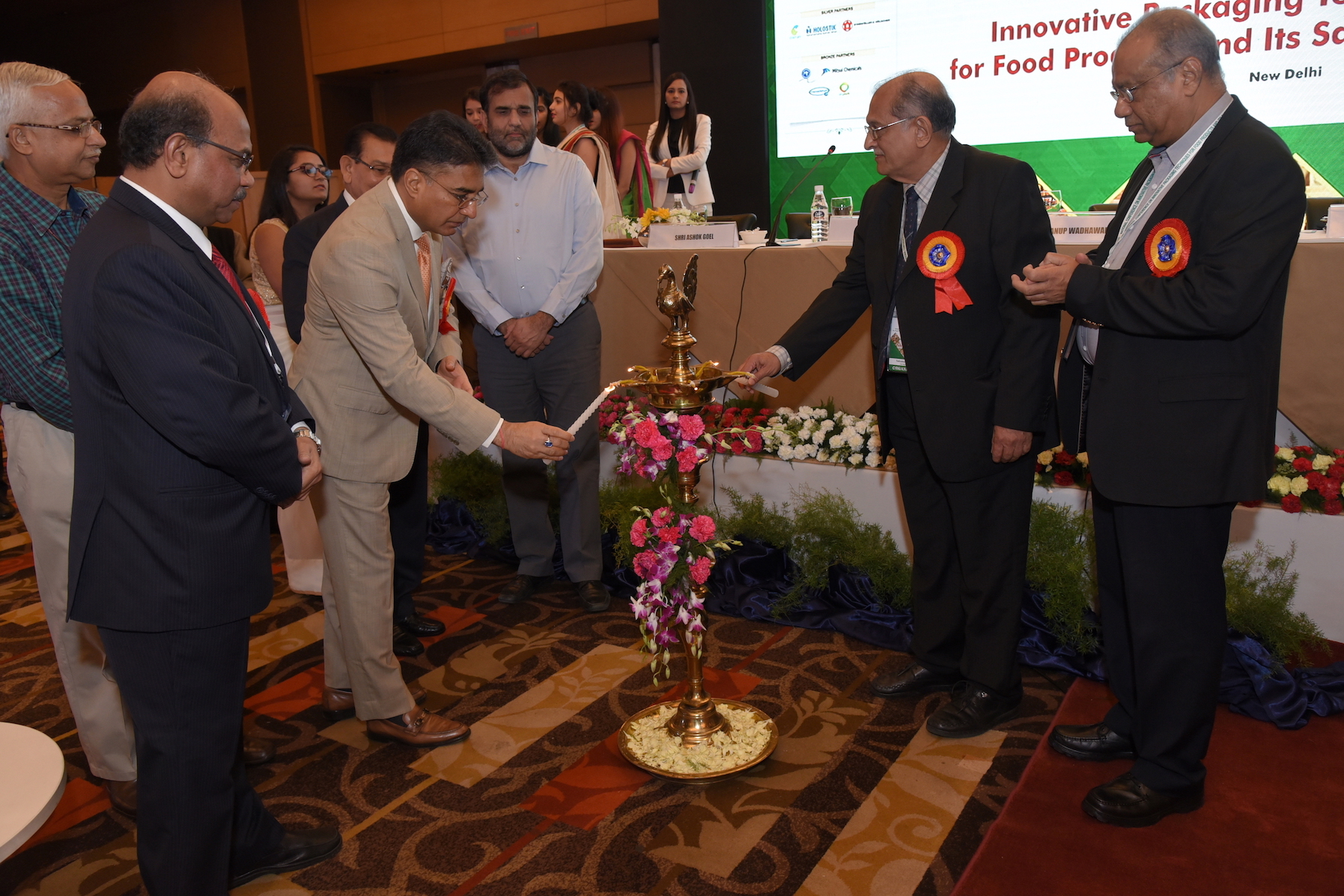 Dialogue amongst stakeholders acknowledges emerging trends challenges; food packaging safety in unorganised sector a prime concern
New Delhi: The Indian Institute of Packaging (IIP), Delhi Centre, an autonomous body under the Ministry of Commerce & Industry, Govt of India, today organised a National Conference on Innovative packaging techniques for food products & its safety aspects.
The chief guest for the day was Dr Anup Wadhawan, IAS, Commerce Secretary, Govt of India and the Guest of Honour was Mr Ashok Goel, CMD, Essel Propack. Prof (Dr) N.C.Saha, Director, IIP welcomed the guests & the delegates with an inaugural speech. The conference witnessed presence of many prominent names as speakers & participants from the industry such as Coca-Cola India Pvt. Ltd, Nestle (India) Ltd, Paharpur 3P, HTW Ltd, W&H India Pvt Ltd, Century Pulp & Paper, Mitsui Chemicals India Pvt Ltd, Dupont Nutrition & Bioscience, Siegwerk India Pvt Ltd and many more. The chief guest also released a coffee table book on IIP during the programme.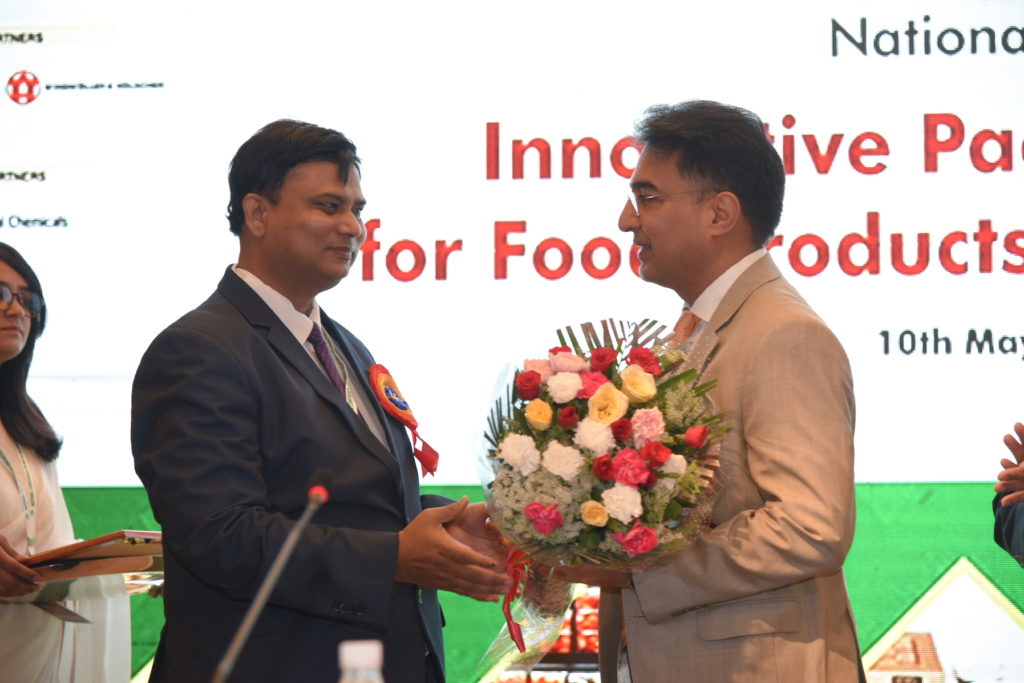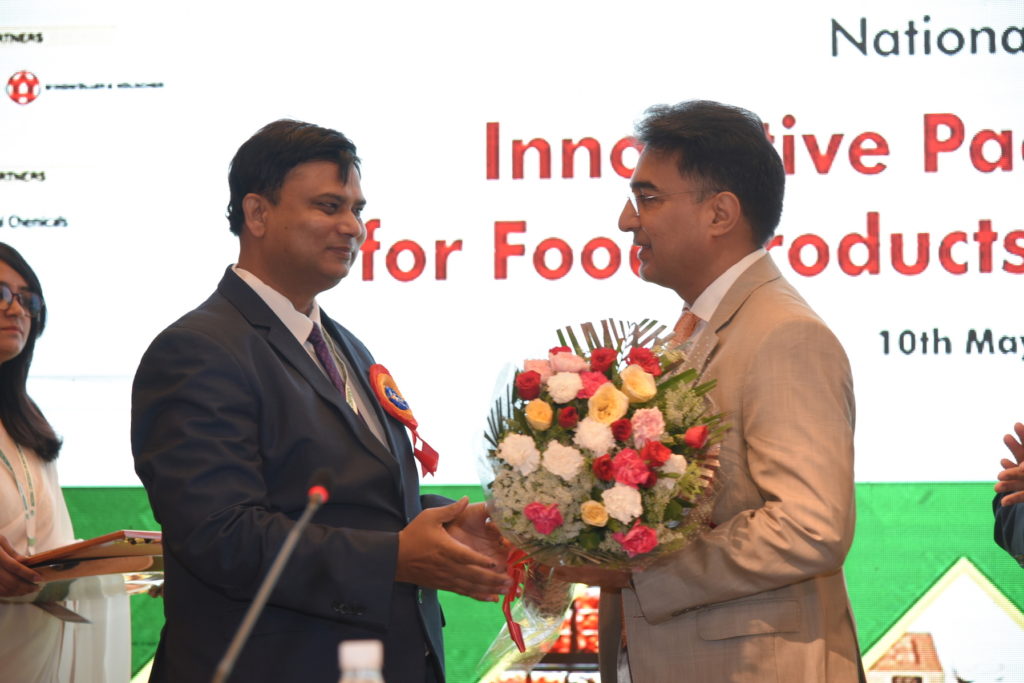 Speaking on the occasion, Dr Tanweer Alam, Joint Director & Regional Head, IIP, said "Nowadays, food packaging safety is of prime concern for the consumer. With the promulgation of new regulation by FSSAI based on the sampling & studies conducted by us pan India; we can say that the bar for safety norms are raised but clearly the focus has to be on the unorganised sector too. This platform provides an opportunity to the experts and stakeholders from the industry to promote packaging technology and systems which could be adopted to benefit safer packaging; improve health & hygiene and prevent loss of produce."     
The conference programme included three sessions focussed on 'Emerging challenges of safety in Food packing', 'Innovations in Food packaging', and 'Emerging trends in Food safety & Packaging regulation'.
The experts had very informative and interactive sessions during the day that outlined the industry's efforts to bring forth the importance of keeping pace with evolving global & local regulatory compliance and constant need to have an innovative approach towards food packaging along with the consumer safety outlook. The new regulation by FASSAI was also discussed in the conference that mandates that all packaging materials must be safe and should not transfer components or chemicals to food so as to endanger human health, change food composition or adversely affect food taste or odour.