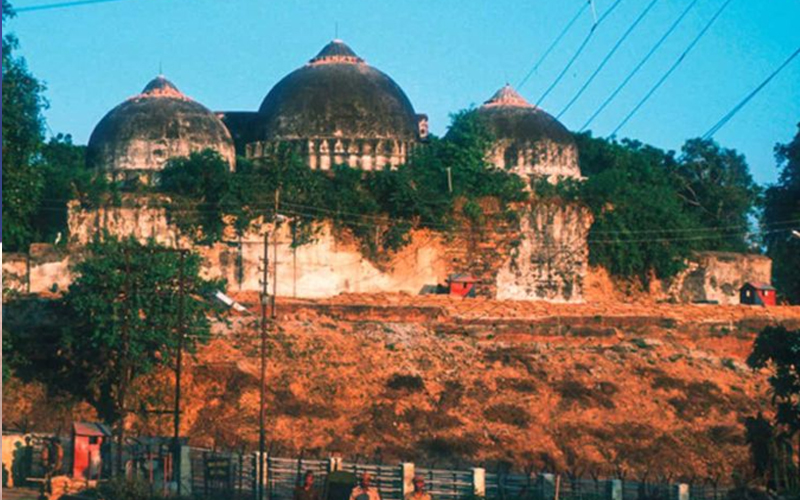 Supreme Court will be delivering the Ayodhya verdict on November 9 (Saturday) at 10:30 am.
A Constitution Bench headed by the Chief Justice of India is set to deliver the verdict in the seven-decade-old, the prolonged, politically sensitive case of Ramjanmabhoomi-Babri Masjid title dispute. A civil dispute on who owns the title of 67.703 acres of land in Ayodhya has, over the years, turned into a religious and political battle.
After hearing the Ayodhya dispute for a period of 40 days, the Supreme Court bench reserved its judgment on the last day of the hearing on October 16.
Other members of the five-judge constitution bench are Justices SA Bobde, D Y Chandrachud, Ashok Bhushan and S Abdul Nazeer.
Prime Minister Narendra Modi has appealed on twitter for peace and calm ahead of the Ayodhya verdict in the Ram Janmabhoomi-Babri Masjid land dispute. He said whatever the Supreme Court decides will not be loss or victory for any party and harmony must be maintained at all cost.
PM Modi said the top court's verdict should not be considered as victory or defeat of any one section.
"Whatever be the decision of the Supreme Court on Ayodhya, it will not be a victory or defeat for anyone," he tweeted. "My appeal to the countrymen is that it should be the priority of all of us that this decision should further strengthen the great tradition of peace, unity and goodwill of India," he added.
On December 6, 1992, 'karsevaks,' razed the Babri Masjid structure down, triggering widespread riots across the Indian subcontinent. The Uttar Pradesh government was dismissed.
Earlier in the day, Chief Justice of India Ranjan Gogoi held a meeting with Uttar Pradesh chief secretary and director general of police and took stock of security arrangements. All schools, colleges, educational institutions, and training centres will be closed from Saturday to Monday across Uttar Pradesh.