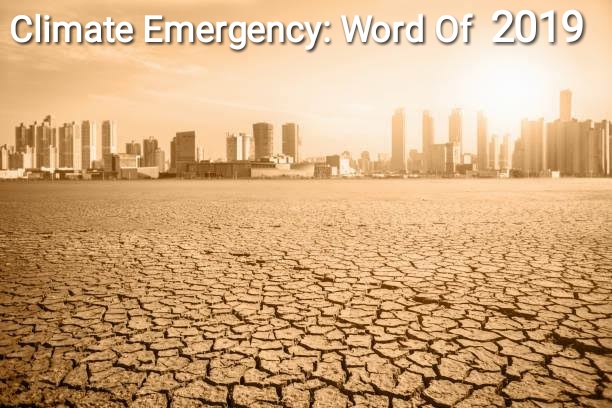 Oxford Dictionaries has named "climate emergency" as its 2019 Word of the Year, choosing it from an all-environmental shortlist that also included "climate action," "climate denial," "eco-anxiety," "extinction" and "flight shame."
According to the Oxford Dictionary, the term is defined as "a situation in which urgent action is required to reduce or halt climate change and avoid potentially irreversible environmental damage resulting from it".
The usage of the word soared 10.796 percent in 2019, surpassing all other emergencies.
The use of the term "climate emergency" increased by a hundredfold since 2018, according to data collected in the Oxford Corpus, a database containing hundreds of millions of words of written English. In fact, it was the most common compound involving "emergency," occurring three times as often as the next most-common, "health emergency."
"For more than 30 years the science has been crystal clear. How dare you continue to look away" 16-year-old climate activist Greta Thunberg delivers powerful speech at UN Climate Action Summit. She is leading a global campaign against climate change.