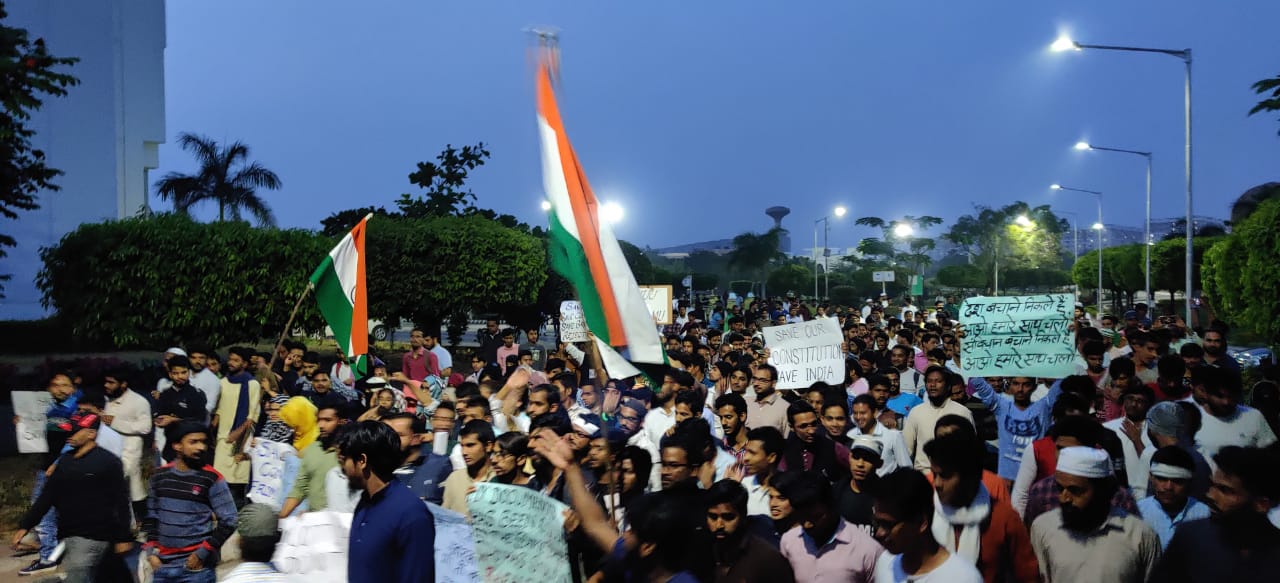 Press Release,MANUU Students
20 December 2019:Students union called press conference in which leaders from University of Hyderabad, United Against Hate, Campus Front of India and PFI participated and they planned to carry forward the agitation in more organised manner.
Laeeq Ahmad, general secretary of Fraternity Movement, talked on NRC and NPR in detailed manner. He said that NPR should also be rejected.
Student Leader Adeel Ahmad from HCU stressed on the need of vehement protest against NPR just like NRC and CAA.
Adeel Ahmad also gave slogan KCR No NPR.
CFI National Committee member Karimul Bari from Assam said that they will go every step to stop NPR in their state as they did NRC and CAA. He urged the protesters to aware everyone about NPR that is equally dangerous and a back door plan of the government just like NRC. Umar Farooq MANUU STUDENTS Union president concluded the conference that they will co-ordinate with all the organisation and universities students who are fighting against this darconion act as NRC. He said that they will organise a massive protest all over India until the Act made toothless.
Students union organised a human chain protest against NPR, CAA and NRC that was joined by MANUU teachers association.
Teachers walked with the students in human chain and extended their full support to the agitation.
Students of MANUU sent their thanks to all the students, activist and civil society across India who are fighting against CAA, NRC and NPR.
Students union also thanks Chandra Sekhar Azad and his Bheem Army who are in this struggle against the attack on constitution.
They also condemned the detention of historian Rama Chandra Guha, leaders like Yogendra Yadav and Umar Khalid
Students vehemently condemned the arrest of PFI, Jamate Islami student leaders, political leaders across India.
Students union strongly condemned the letter written by MANUU Chancellor Firoz Bakht where he is trying to convince the Muslims in favour of CAA, NRC and NRP.