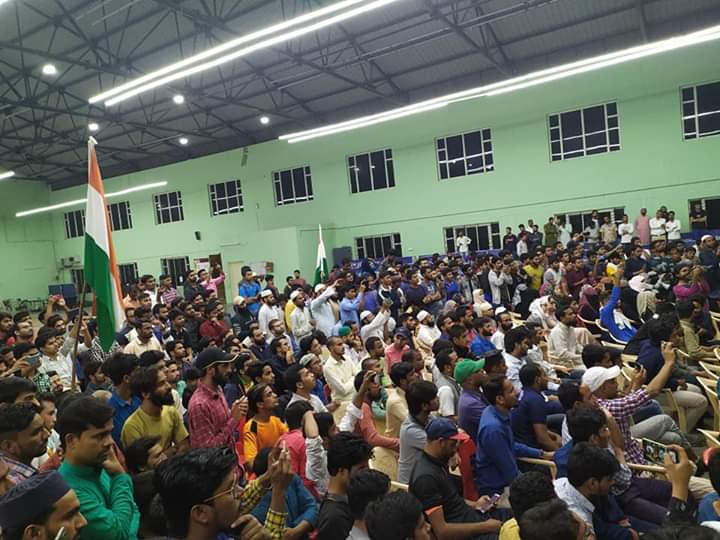 The protest against CAA, NRC & NPR entered 10th day at MANUU. The protest was joined and supported by the protest icon girls of JMI Ms. Ayesha Renna and Ladeeba Farzana.
Another Eminent personality Scientist, Poet, filmmaker Mr Gauhar Raza came to support the movement against CAA, NRC & NPR.
Ms. Ayesha Renna said that BJP's strength is division of masses. They divide people on religious ground to rule India. We have to be together and defeat these people. She also said that BJP IT cell spread misleading and cotorted information to spread hate.
Ladeeba Farzana said that I call upon my mothers and sisters to join this movement.
Both the girls thanked everyone who are in the fight against the fascist regime.
They categorically thanked Chandrasekhar Azad, Radhika Vemula, Fatima Nafees, AMU and All the University students who are fighting against CAA, NRC and NPR and called upon ppl from all walks of life to join this protest.
Mr. Gauhar Raza said that he has enormous expectation for this young generation.
He said that this generation has taken its long due responsibility and I am thankful to them. He ensured his full support to this movement in every way whenever needed.