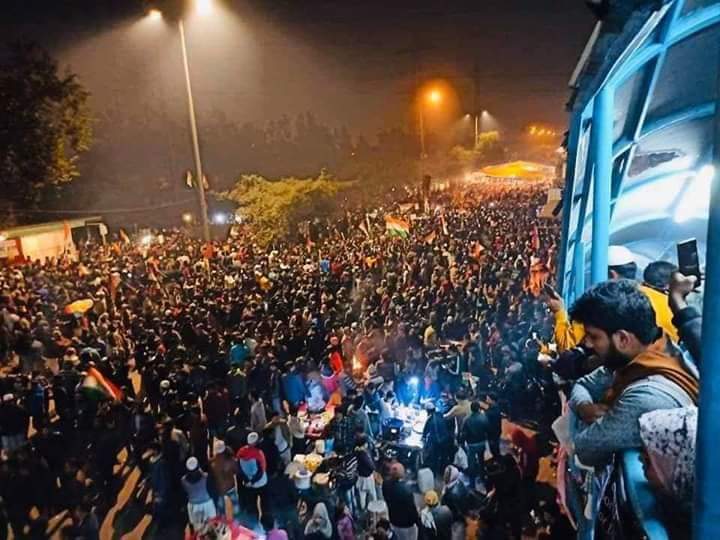 From 29 days the protests against CAA have been going on in Shaheen Bagh area of ​​Delhi, But the last night it was different cause more than lakh peole have gathered there to show their resistance. As we all know that the protest across country against CAA has been going on for almost a month where the Women are at the forefront of the ongoing protests in Shaheen Bagh. Women sitting on Sarita Vihar Kalindi Kunj Road, registering strong protests against CAA is the center view over all the protest has been going on across the country.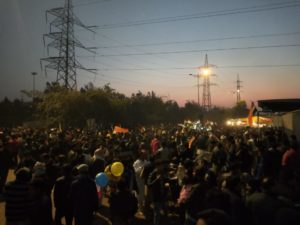 Salman Khurshid had also arrived in the evening to support the women of Shaheen Bagh and those protesters who are sitting there on Sunday, while Shashi Tharoor and Subhash Chopra also arrived.
In the same sequence, more than ten thousand people gathered in Shaheen Bagh on Sunday evening.
So talking over the newly amended citizenship law, Shashi Tharoor said that the central government's move is discriminatory and an attempt to marginalize a community. He said, "That is why we opposed the introduction of this bill in Parliament because it has included religion for the first time in the citizenship law."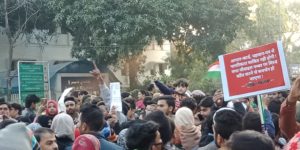 Expressing solidarity with the students of Jamia, Shashi Tharoor said that the police action taken on December 15 by the police against the students is 'a blot on the nation'. He also called the amended citizenship law discriminatory.
He said that it is against the idea of unity given by Mahatma Gandhi. He said, "Whatever happened on 15 December is a blot on the nation." Without any provocation, without informing the Vice Chancellor, they entered inside the hostel and attacked over the students. Students studying in the library were also attacked. It is shameful and not acceptable from anywhere." After leaving Jamia, Shashi Tharoor reached JNU via the Metro route and showed solidarity with the students here.
Here Salman Khurshid also said that the people of the country have come on a rebellion and now they are not going to accept his statement. He addressed the women and said that he always stood in support of the women of Shaheen Bagh.
Hena Ahmed, a protester at the site, said, "When we say all Indians are our brothers and sisters, we mean it. Muslim women wore tilak and covered their heads during gurbani, Sikh women participated in mantras recited by Pandit ji. This shows how secular and united our country is." The protesters are also planning to organise another interfaith meeting on January 19.
Another protester "We are coming here everyday to save Constitution. This is not just about Muslims," said Zahida Khanam, 50, whose children have studied in Jamia Millia Islamia.