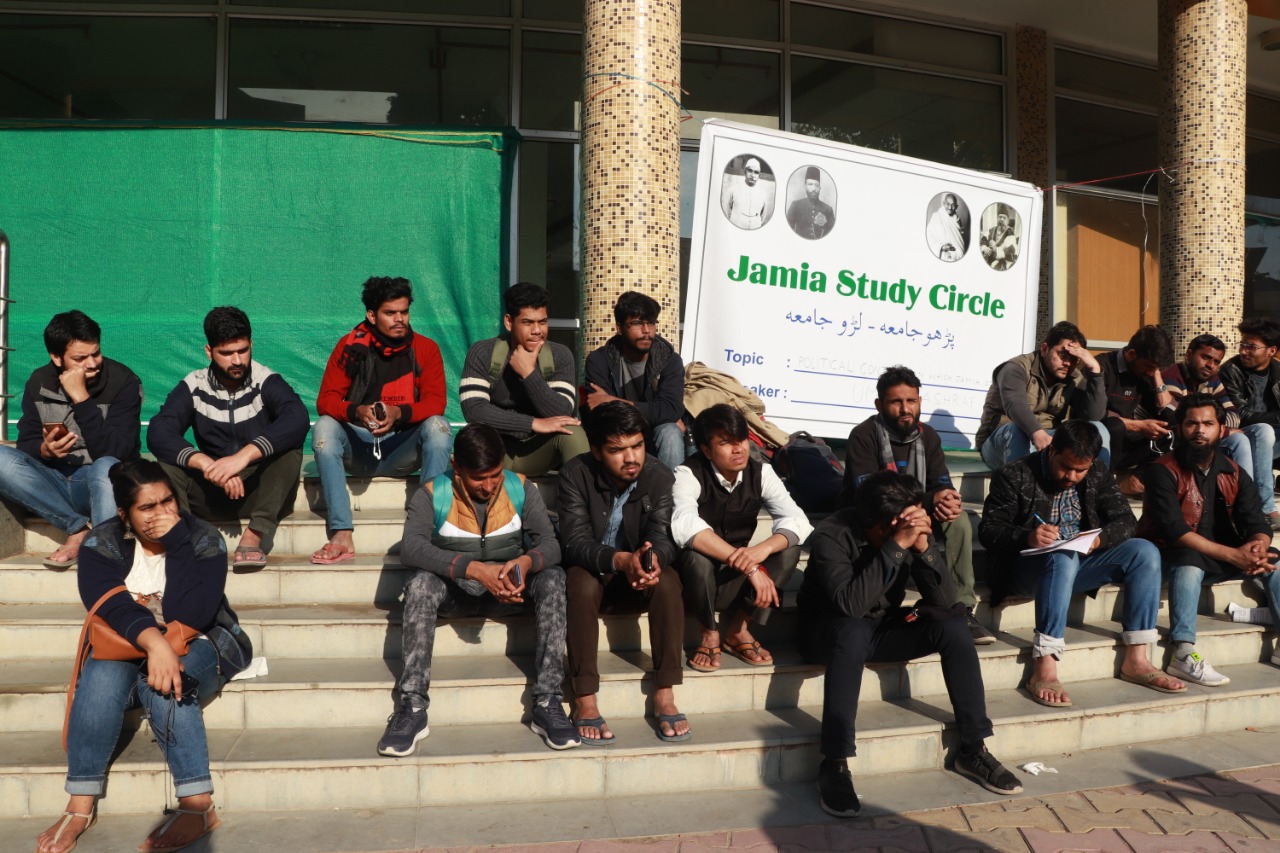 (Delhi) Today, on 24 January 2020, the students of Jamia Millia Islamia laid the foundation of the Jamia Study Circle to cherish the heritage on which Jamia Millia Islamia was built. A talk was also organized on this occasion, in which a large number of students participated.
Regarding the Jamia Study Circle, Hidayatullah said that its aim is to advance the ideology and composite heritage on which Jamia Millia Islamia was built.He further states that the students and community through Jamia Study Circle will not only be made aware of their heritage, but they will also be educated about the present and past situation of the country and world.
Today, students gathered on the stairs of Zakir Hussain Library, and talked about "the political situation in the country in which the foundation of Jamia was laid", Jamia student Muhammad Umar Ashraf said that Jamia today showed the way and became the symbol of Anti-CAA protest but very few people know that Jamia itself is the result of political movement, it is not only the product of non-cooperation and Khilafat movement, but the Pan-Asia Movements like Russia- Turkey War, Greece- Turkey War, Russia -Japan War and Italy- Libya war, he said that the people of this war not only supported the countries of Asia with the vocally but also helped fininacially.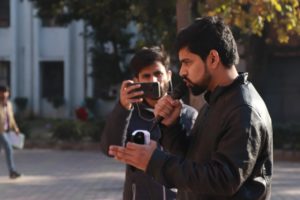 Citing the example of the Balkan war, he further said that Dr. Mukhtar Ahmad Ansari, one of the founders of Jamia, represented the medical team in support of Turkey in this war in 1911-12, after which Turkey on 1st,December 1915 , gave recognition to King Mahendra Pratap Azad government of India formed under his chairmanship.
Maulana Mahmood ul Hasan, who laid the foundation of Jamia was actively involved in formation of this govement. Maulana Obaidullah Sindhi was home minister in this government, who also taught in Jamia, the aim of these people was not only to liberate India, but end imperialists from all over Asia.
Students enthusiastically participated in this talk, and appreciated the idea of study circle. Devanshi Maheshwari welcomed the initiative saying that it is a very good initiative started by the students, and similarly there should be talk on various issues.
Mudassir Nazar, a student of MCRC,Jamia, said that the Jamia Study Circle will benefit not only the students but also all sections of the society.
According to Ehsan ur Rehman, the work of the students is not only to pass the exam and do the job, but also to lead the development of the society.
On this occasion, students Afaq Haider, Nehal Zaidi, Salman Ahmed, Arifa and Madiha were also present.