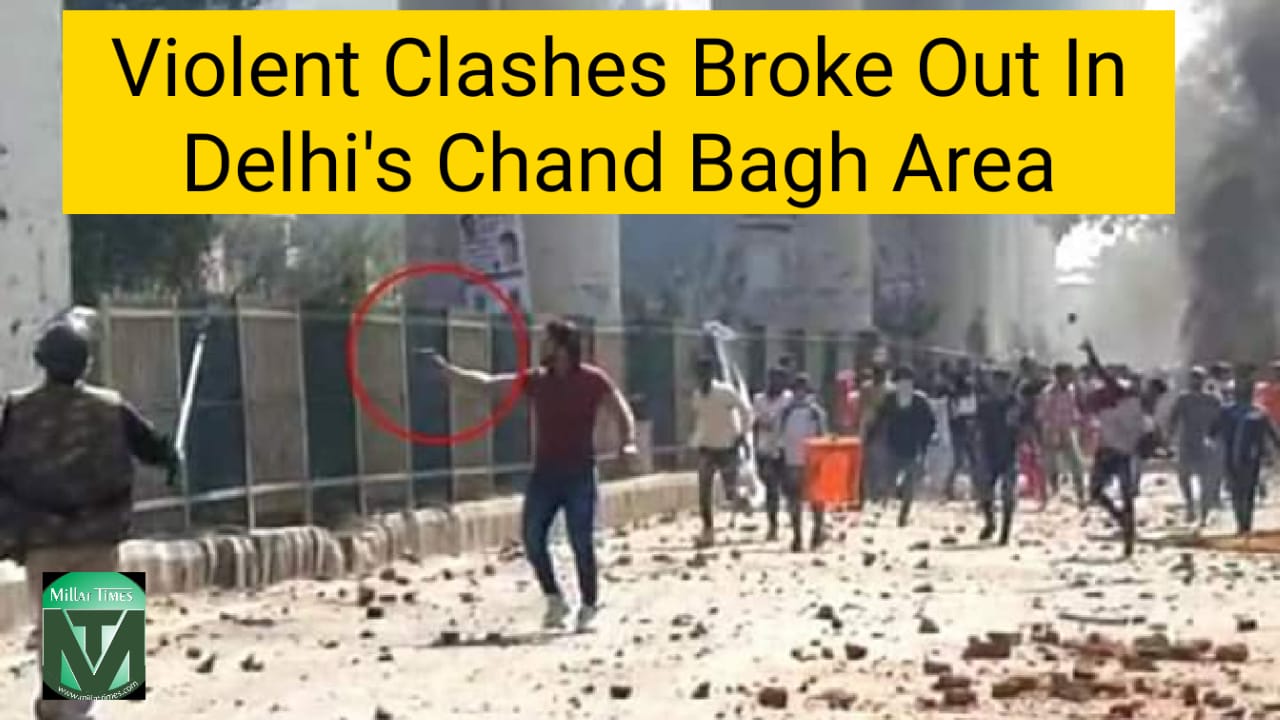 Incidence of violent clashes and firing have been took place in the Chandbagh area in Jafrabadof, northeast Delhi as pro and anti CAA protesters clashed and threw stones at each other. One Petrol pump and two motorcycles have been set ablaze by protesters. Police fired tear gas shells and resorted to lathicharge to disperse the protesters. A large contingent of the Delhi Police and the CRPF have been deployed in Chand bagh, Mustafabad and Jafrabad area to contain clashes. A video is widely circulating in social media in which a unidentified man dressed in a red shirt can be seen brandishing his country-made pistol towards an unarmed Delhi Police officer on the Jaffrabad-Maujpur road. It is reported that he fired 8 rounds before the police overpowered him.
Arvind Kejriwal, Delhi CM appeals for peace in a tweet "Very distressing news regarding disturbance of peace and harmony in parts of Delhi coming in. I sincerely urge Hon'ble LG n Hon'ble Union Home Minister to restore law and order n ensure that peace and harmony is maintained. Nobody should be allowed to orchestrate flagrations".
Section 144 has been imposed in the affected areas of North East district and strict action will be taken against miscreants and anti-social elements, according to Delhi police.