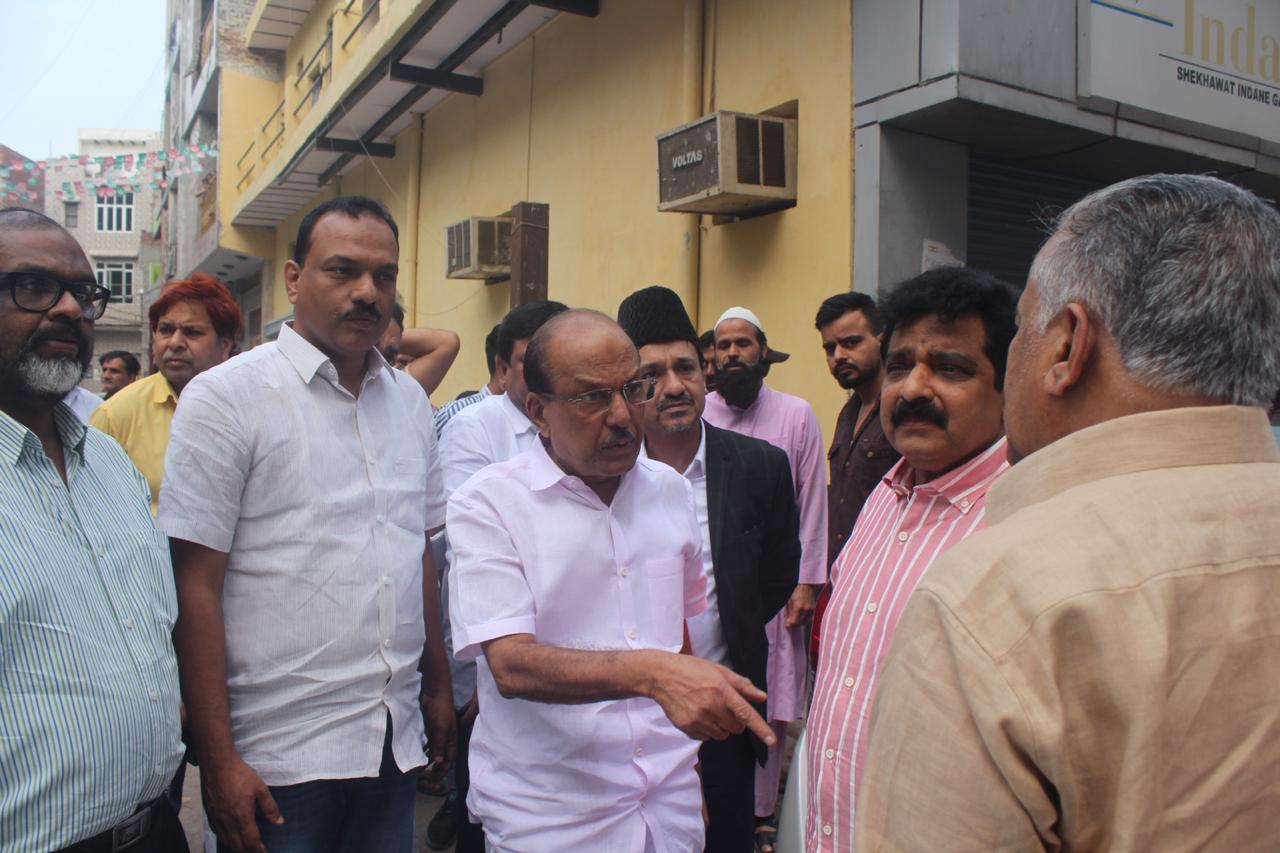 New Delhi: The Indian Union Muslim League (IUML) General Secretary and Kerala's Malappuram MP PK Kunhalikutty on Friday said that the violence happened in the north-east part of New Delhi was erupted on the basis of riots which occurred in Gujarat in 2002.
Kunhalikutty while speaking to the reporters said that a delegation of IUML party had visited the violence affected North-Eastern parts of Delhi to learn the situation.
"It was very horrible to see the north-east parts of the capital. The bloody violence was planned one. It is obvious BJP's Kapil Mishra who had spewed the venom and caused this violence," Kunhalikutty said.
He further charged that the Delhi police and home ministry had jointly failed in this issue.
"When we interacted with many victims, the police were just a spectators of violence. They (Police) failed to protect the innocent citizens of this country," the IUML GS noted.
He further likened the 2002 Gujarat riots to the Delhi Violence.
"The current Prime Minister and Home Minister where the Chief Minister and Home Minister of Gujarat when the riots happened there in 2002. So, the formula of Gujarat riots has been used in Delhi violence too, "Kunhalikutty claimed.
The MP also slammed the Union government for the immediate transfer of Delhi High Court Judge Justice S Muralidhar soon after he condemned the Delhi police's failure in the violence.
He said IUML's will offer Rs. 50 Lakhs for the relief and rehabilitation works of violence affected areas in North-Eastern Delhi.
"KMCC's relief fund will be utilised for victims hailing from all the religions in North-Eastern Delhi. Our workers from Karnataka,Delhi and UP will work on restoration works in North-East Delhi," he noted.
Tamil Nadu's Ramanathapuram IUML MP Navaskani also has concurred with his party General Secretary asserted that Gujarat riots model has been repeated in Delhi.
"When we visited the hospital's where victims are admitted, we learned that post-mortems had not been done for many deceased. Even the doctors are not responding to our questions. The government is not ready to release the exact death toll happened in the violence. Also, many people had gone missing in the violence. The Union Government should reveal the real facts and figures about the violence," Navaskani noted.