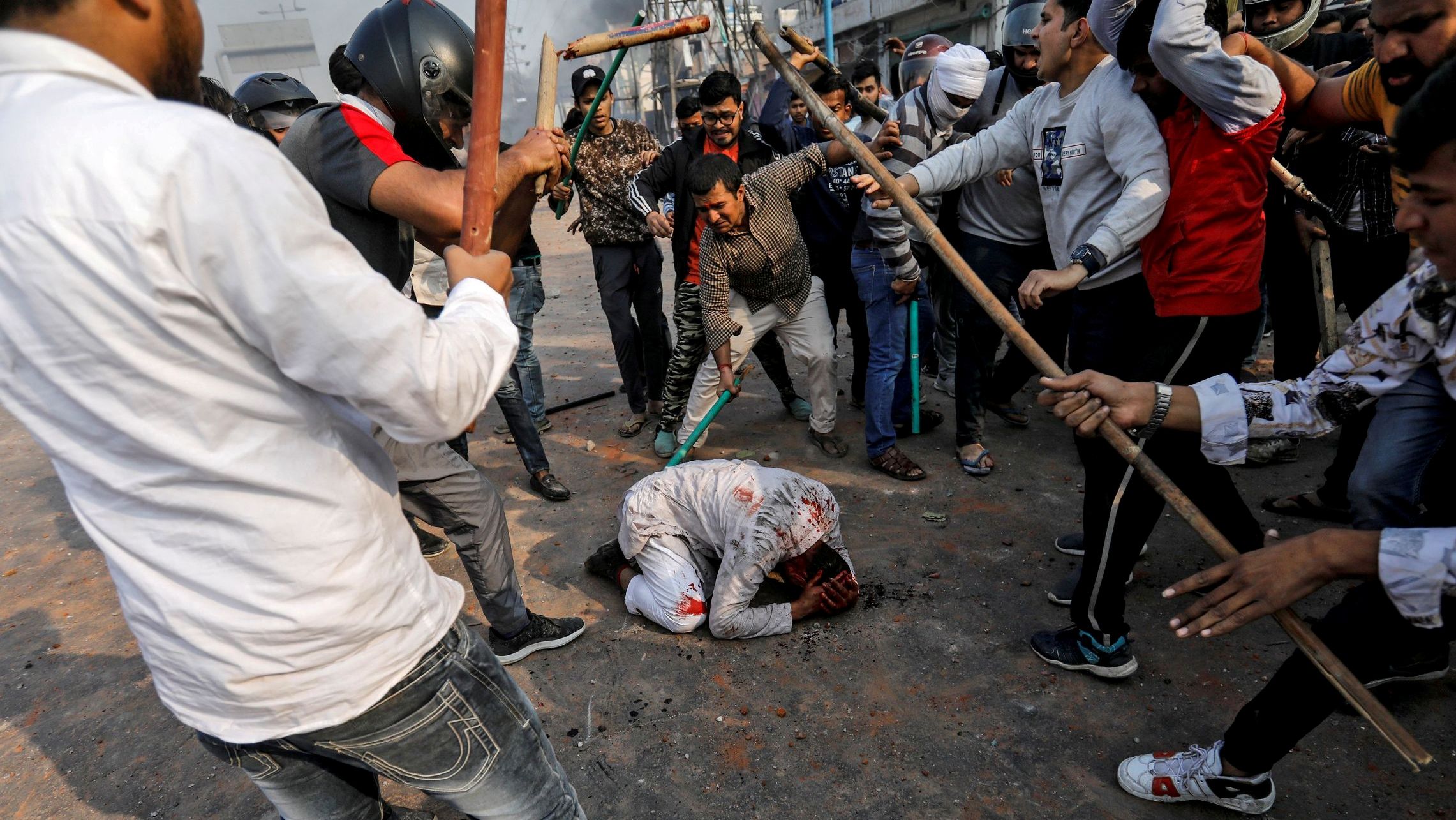 "Shoot the traitors!"
A cry raised by a group of young men, dressed in saffron, the color of the Hindu right, at a metro station in Delhi on February 29, 2020, following massified violence targeting Muslims.
The Hindu right's popular victory in the 2019 elections signaled the reign of majoritarian fascists in India today. The expanse of power captured by the Narendra Modi-led Bharatiya Janata Party (BJP) authorized the co-production and conjoining of Hindu nationalism (wherein nationalism is modified by Hinduism) with nationalist Hinduism (wherein Hinduism is modified by nationalism, cultural dominance, majoritarianism, and statehood), a nonpareil characteristic of post-2014 India.
Following the elections, Hindu nationalists sought to aggressively control the symbolic, discursive, and functional aspects of statehood. These aspects include security, territory, and population (Michel Foucault). Security: majoritarian subject formation, militarized governance, control over production and circulation of information. Territory: augmenting fault lines that render India synonymous with Hindu-ness, Kashmir as integral to the nation, manipulation of the Babri Masjid-Ayodhya issue in favor of Hindus. Population: ascendance of the majority population, relegation of non-Hindus as secondary subjects. Contingent to this is the animation of the long and deeply held conviction that extends well beyond the Hindu right, that Hindus are privileged in India.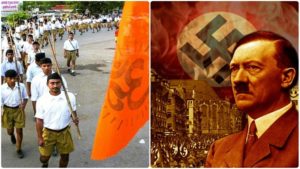 Inherently Brahmanical, hetero-patriarchal, this illiberal new order incorporates four features : populism, nationalism, authoritarianism and majoritarianism (Majoritarian State). This dispensation evidences a disregard for social facts, democratic debate and reasoned dissent, secular institutions, and the rule of law. Assertions that internal and external enemies are an imminent danger to the nation, the targeting of dissent as "anti-national," and Islamophobia erode an already conflicted democracy. Seizing land rights of the targeted Other, occupying spaces significant to them, intensifying social and economic boycott of minorities, and enacting violence are primary practices of majoritarian nationalists. Corresponding actions inflicted on minority/marginalized communities, enacted by government, judiciary, state forces, and mobs fracture identity and community, material culture, psychosocial well-being, livelihood, and belonging.
Exemplar: Ayodhya Judgement
Hindu nationalists claim that the sixteenth century Babri Masjid in Ayodhya was built on the ruins of a shrine honoring the Hindu deity, Ram. In December 1992, Hindu militants demolished the mosque, pledging to build a temple at the site. The desecration was followed by intense violence. In November 2019, rendering a highly politicized verdict, India's Supreme Court allowed the construction of a Ram temple on the ruins of the mosque, asking that land be made available at an alternate site for the construction of a mosque.
Exemplar: Siege on Kashmir
On August 5, 2019, the Indian state unilaterally nullified Article 370 and revoked Article 35A of the Indian Constitution, to disestablish the state of Jammu and Kashmir and divide it into separate union territories under the direct rule of the central government. Article 35A, the Permanent Residents Law, defined Kashmiri rights to and control over land, critical to their self-professed struggle for self-determination. It prohibited those from outside Jammu and Kashmir from purchasing land and permanently residing in the state.
Inhumane conditions since the lockdown include the torture of children, the elderly, and women; illegal and mass detentions; house arrests of political leaders; curtailment of freedom of speech, movement, and dissent; falsification and amplification of social facts by the state; and closure of sacred places. Through the protracted conflict, Kashmiris have lived in conditions of collectivized internment, enduring impunity laws, displacement, enforced disappearances, sexualized violence, torture, extrajudicial executions, and the burial of civilians in unknown and mass graves.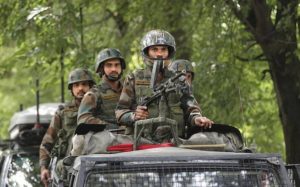 Exemplar: Citizenship Laws
On August 31, 2019, the National Register of Citizens (NRC) was "updated" in Assam. It excluded 1.9 million persons, placing their citizenship rights and protections at risk, and may render such persons stateless. While those excluded can appeal to the Foreigners Tribunal, the process is complex. Of those excluded, reportedly, 486,000 are Muslims, 500,000–690,000 are Bengalis of Hindu descent, along with tribal (indigenous), ethnic, and minority communities. Reports evidence how valid documentation of residency was rejected. Reportedly, immigration detention centers (also spoken of as labor and concentration camps) are being constructed to imprison those deemed "illegal immigrants."
Enacted in December 2019, the Citizenship (Amendment) Act of 2019 (CAA) establishes new naturalization and citizenship procedures for undocumented immigrants, including from Buddhist, Christian, Hindu, Jain, Parsi, and Sikh communities. Muslims, Adivasis (tribal) and Tamils are excluded. Home Minister Amit Shah has stated that the NRC would be implemented to expel those deemed illegal immigrants, using the pejorative term "infiltrators."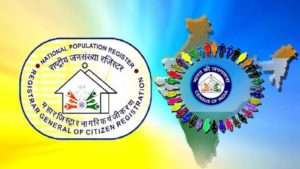 The National Population Register (NPR) is a database of all "usual residents," citizen and non-citizen. In December 2019, the Indian Cabinet approved funds for "updating the National Population Register (NPR) across [India], beyond Assam." The mandatory update is scheduled between April-September 2020. The National Population Register is the first step to creating a National Register of Citizens.
The CAA, NPR, NRC, and other existing laws such as the Enemy Property Act (1968) are being utilized with impunity to privilege Hindus in defining citizenship. Violating secular imperatives of the constitution, these provisions may be used to detain, dispossess, make vulnerable, exacerbate mental and emotional strain, extort, control, and expel members of indigenous or tribal, migrant, minority, and other marginalized communities.
Continuation of a Pogrom?
"Jo Hindu hit ki baat karega, wohi desh pe raj karega"
(People who talk about the welfare of Hindus, only they will rule in the country), February 26, 2020.
Following the 2014 elections, the Hindu nationalist Rashtriya Swayamsevak Sangh (RSS) witnessed "the highest growth since 1925," with 56,859 shakhas (branches) reportedly operational across India in 2016. In February 2018, RSS leader Mohan Bhagat stated that, if called upon, the organization was positioned to mobilize an army within three days. 

Since December 2019, peaceful civil society protests (with few exceptions) cascaded across the country, in dissent to the CAA, NPR, and NRC. In authoritarian display, state forces and Hindutva activists orchestrated massive violence against the protesters (at Shaheen Bagh, Jamia Milia University, Jawaharlal Nehru University). As of December 27, 2019, 27 civilians had been killed across India, and criminal charges were brought against 1,200 persons for participating in a candlelight march in Aligarh. Muslim communities, students, media persons, scholars, public intellectuals, lawyers, and artists are being targeted. Free speech protesting the state's actions, deemed seditious, is indiscriminately held actionable.
Between February 24–28, 2020, Muslims in Delhi were beset by massified violence. Armed Hindutva mobs surrounded Muslim homes, torched property with people inside, attacking Muslims and non-Muslim allies. As in Gujarat 2002, mobs in Delhi knew which houses to target. News media reported on the inaction and complicity of the police and the participation of BJP leaders in inciting violence. Some reportage used fictive equivalencies in outlining the impact on "Hindus and Muslims," failing to underscore vast disparities in relations of power between them. As of March 6, 53 persons have died. Politically and purposively, Delhi 2020 is perhaps the continuation of the pogrom ignited in Gujarat in 2002 under Mr. Modi's chief ministership. This prolonged persecution and massacre was routed through episodic violence in Odisha, 2007–2008, against Christians, Dalits and Adivasis, and in Muzaffarnagar, 2013, against Muslims.
"Citizenship" laws in India today aim to determine to whom political and civil rights may be accorded. They are akin to the Nuremberg Laws instituted in September 1935 in Nazi Germany. The Nuremberg Laws had paralyzing and devastating impact on the social, cultural, political, and economic life of the Jewish community. Germans overwhelmingly acquiesced to Nazi propaganda legitimating the laws. The popularization of Jews as a separate and inferior race had far-reaching impact. Further, to oppose or resist the Nazis inevitably incurred the rage of the Gestapo, the German secret police during Nazi rule.
Where to, from here?
The rage and arrogance that fuel the Modi-state draws lifeblood from the heinous annals of history. The tentacles of majoritarian governance stretch and expand, weaponizing religion and demonizing difference. The partisan state unfolds in varying registers, constitutive of states of exception without end.
In Narendra Modi's book, Jyotipunj (2008), the essay, "Pujniya Shri Guruji" (Guru Worthy of Worship), extols early RSS ideologue, Madhav Sadashiv Golwalkar's vision. In 2017, the BJP-led government used state bodies to generate public praise for Golwalkar, whereby he was positioned as a "champion of robust nationalism."
Golwalkar professed admiration for Nazi Germany: "To keep up the purity of the Race and its culture, Germany shocked the world by her purging the country of the semitic [sic] Races—the Jews. Race pride at its highest has been manifested here," continuing, "the non-Hindu…may stay in the country, wholly subordinated to the Hindu nation, claiming nothing, deserving no privileges…not even citizen's rights."
Angana Chatterji: The writer is the author of "Violent Gods: Hindu Nationalism in India's Present", and "Majoritarian State: How Hindu Nationalism is Changing India". Views are personal and do not necessarily reflect the editorial policy Millat Times.
This article was first published in Berkley Centre under the title "Citizenship Laws and the Nazification of India".