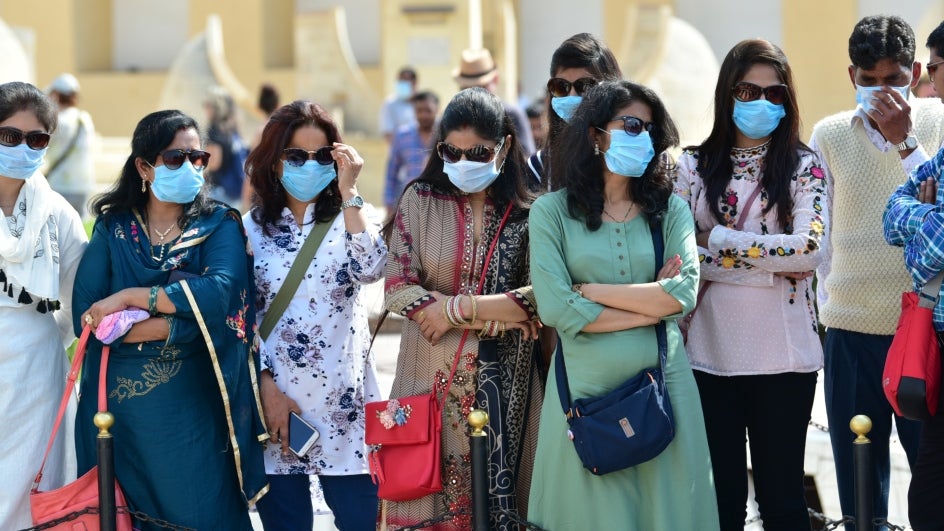 A spike in deaths from the coronavirus in Spain has pushed the global toll past 6,000, according to an AFP tally compiled from official sources.
The number of novel coronavirus cases globally stood at 163,930 with 6,420 deaths, across 141 countries at 10:30PM, Sunday. Between the tally at 10:30PM on Saturday and the latest figures on Sunday, there were 653 more deaths reported and 12,153 new cases. While China remains the country with the most deaths with 3,199, the pandemic is now spreading more rapidly in Europe, with 1,907 deaths in the continent's worst-hit country Italy.
29 people in France have died of the virus, bringing the total to 120 – but many people defied advice to avoid large gatherings.
The number of confirmed cases of coronavirus in the United States has now passed 3,000 – as authorities in New York state announced a third death. At least 62 people across the country have now lost their lives to Covid-19.
Italy recorded 368 new deaths from the COVID-19 outbreak on Sunday as the total rose to 1,809 from 1,441 a day earlier, the country's civil protection authority said on Sunday.
Iran's Health Ministry reported another 113 deaths, bringing the country's total death toll to 724, with nearly 14,000 confirmed cases.