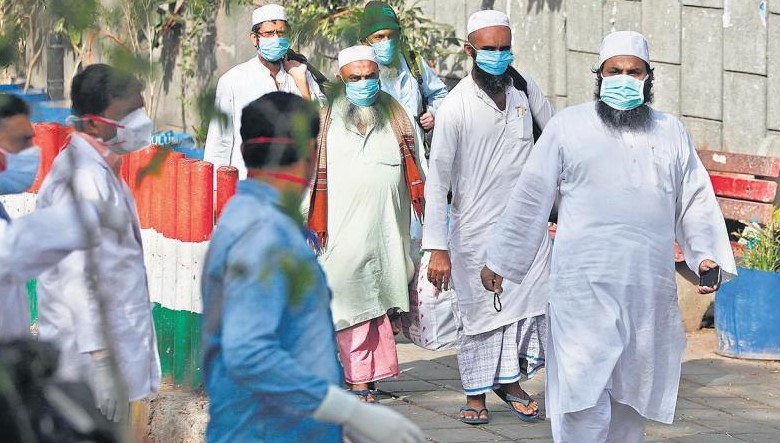 Yes, I have some ideological differences with Tablighi Jama'at and will remain because of Maulana Saad Sahib's behavior, but now I am totally with him despite those, it is very necessary to stand with Tablighi Jama'at for all the organizations of this country irrespective of their differences. Remember, today it was targeted and you are next, it's happening one after the other. The way in which the entire Sangh and stunned media across the country together in the context of the Coronavirus has been making debate over Markaz Nazamuddin instead of exposing the government's failure, is a very sad and disgusting process. All are also involved dividing the deadly disease among Hindus, Muslims and spreading the government's hate agenda. While the media should have asked the government for below questions.
1. How many hospitals and testing labs have been managed so far?
2. Have all facilities provided to the doctor or not?
3. How many ventilators have managed so far?
4. Are all the poor people, farmers and laborers trapped here and there, getting food or not?
5. Have they got the right living arrangement or not?
6. How many people are being tested daily by the government?
7. How much work is being done by the government on the promise of the people to deliver home rations and money?
8. Where is the money being spent collected so far in the Pardhan Mantri Relief Fund and PM Care?
9. In addition to these questions, also it should be asked, those who have come to Tablighi Jma'at from out these days, they were screened at the airport?
10. Have people from affected countries by Coronavirus been tested? If so, were they found positive or negative? If positive, are they treated or not?
11. If the negatives were found, what is the condition of them now?
When Markaz Nizamuddin informed the police in a time, why they were not evacuated and taken to the right place, and why it was delayed to do so?
12. What action has been taken against leaders by them lockdown has been violated so far? (Such as Yogi Aditya Nath etc.)
13. Were all the people gathered in Ayodhia, tested, if not, why not?
14. How many testing labs has the government organized for the poor and laborers who went out in thousands?
15. Why did the government not take action so far against thousands of people who went out to play plate and clap violating the junta curfew?
16. Why was the lockdown done without any preparation and if had to do so, why not arranged for the general public?
Why is the media silent on these questions? Can it be overcome this deadly disease to do Hindu-Muslims in the country? We need to raise our voice together against the media and take legal action against spreading of their hate agenda. We extremely appeal to all lawyers and social organizations of the country to resort laws and demand strict action against media to prevent them from doing dirty movements. Otherwise no one will raise our voice against the needs and the oppressions will be done on the poor people by the government. Not only poor people will be affected, but lawyers, doctors, social workers, businessmen, teachers even any person from any community also can be. All need true media, and it will be always, so we desperately need to take legal action to restrain media from such bad activities.
Dr. Abdullah Madni
Views are personal.