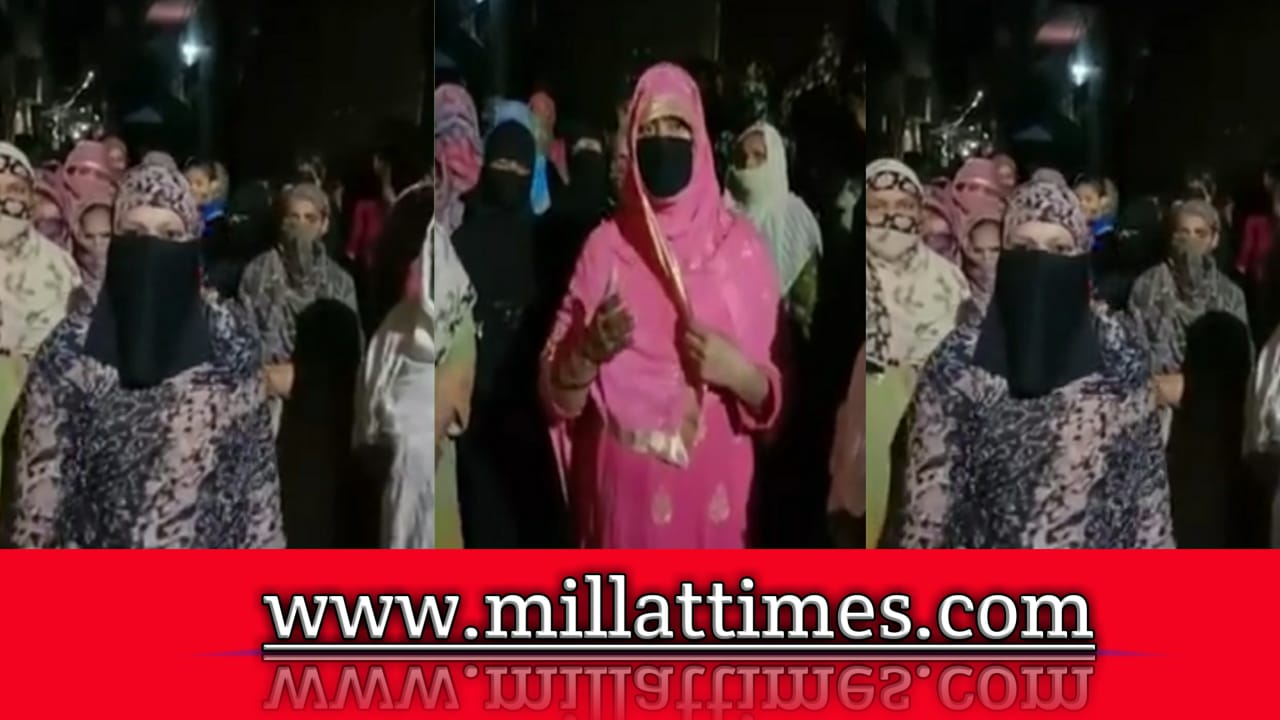 A video is being circulated on social media which shows a group of women at the Mustafabad, one of the riots ravaged area of Northeast Delhi, staged a protest against the alleged police brutality and hooliganism on local people on Thursday night. As India witnessed a 21-day lockdown, numerous cases of police brutality have been surfaced across the length and breadth of country.
Women can be heard saying in the video that no one is safe in Mustafabad, this is clear and sheer hooliganism, police are entering our houses under the cover of lockdown, threatening us with false charges, picking our kids and men up, beating and harming people. Is this what to be called coronavirus lockdown?, the woman asked PM Modi.
We are the victims of Delhi's worst violence in decades, we are very scared, we are forced to come out to our houses to register a protest and asking Prime minister to please look into this grave matter and take stern action, women said.
However, when Millat Times team was trying to contact the DCP of Northeast Delhi for the validity of this alleged heinous and inhuman crime, his number appeared to be out of coverage area.