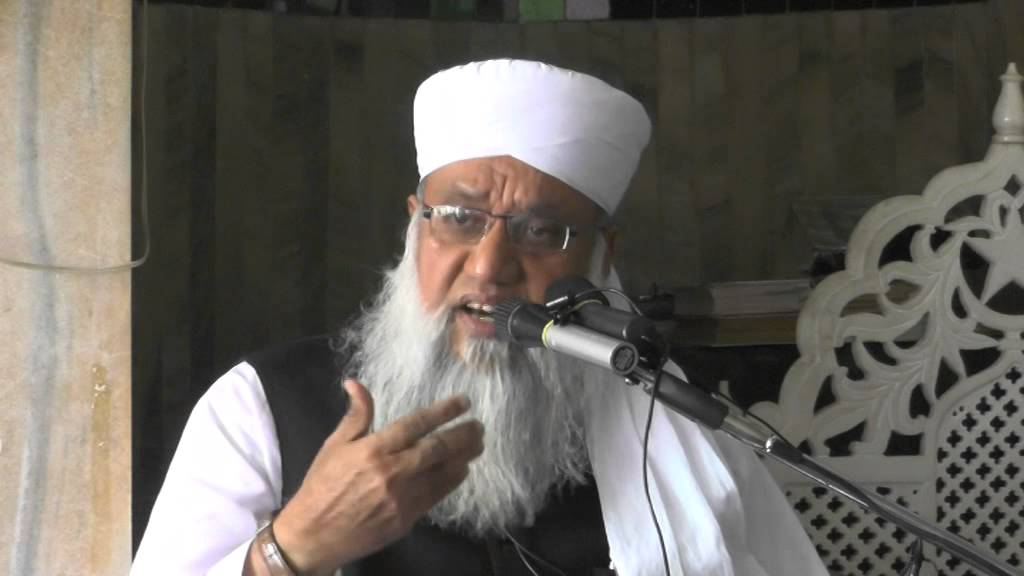 As we know that the world is in the grip of a raging coronavirus pandemic and uncertainty and fear are gripping everywhere. Amidst the widespread of Covid 19 when every country is taking steps to contain and trying to find a way to tackle one of the worst disease of recent times, TV anchors and media organisations in India are leaving no opportunity to demonize and malign Indian Mulsims. Indian media is busy in spreading bigotry and communal hatred in relation to the Tablighi Jamaat event. The way media is reporting on Tablighi Jamaat and Islam plays a role in the spread of Islamophobia. Unbridled media trial & vilification Of Tablighi Jamaat is the reflection of the same. A media witch hunt against muslims and vulnerable folk is nowhere else to go.
Several media outlets and TV news anchors are caught impersonating Maulana K R Sajjad Nomani as Maulana Saad who is the current chief of the Tablighi Jamaat. The features of both are distinct and clear. Everyone is well aware that details of M. Saad with his photograph are very much and readily available on Google.This is a deliberate and brazen media witch hunt. As a result of these, Maaulana K R Sajjad Nomani has issued legal notices of 10 crore to 21 media organisations including Zee Media, Patrika. The videos they had broadcasted defamed me, Maulana said. He demanded immediate withdrawal of a defamatory videos and wanted them to tender an unconditional apology in writing and broadcast it on their website and channel as well. Further, he threatened to initiate legal proceedings, if the demands were not complied with.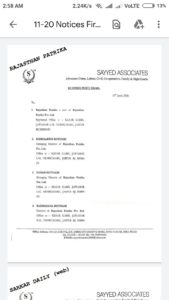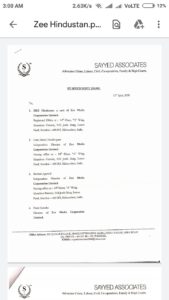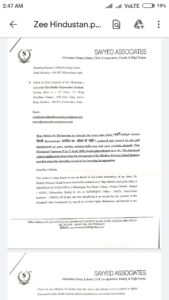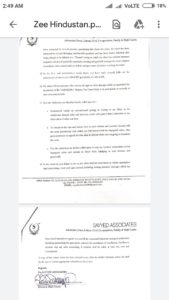 According to notice, "it states that the publication of the impugned video has caused an irreparable injury and loss of reputation to my client (M. Sajjad Nomani). Pursuant to the publication of the impugned video my client has been contracted by several persons, questioning him about the same. My client has been subjected to several damaging and harmful questions and has been further ridiculed after being alleged to be labelled as a "Terrorist" owing to which my client has suffered immense prejudice and loss of goodwill, reputation, standing and goodwill amongst the entire religious institutions, other communities as well as amongst crores of citizens watching the video".