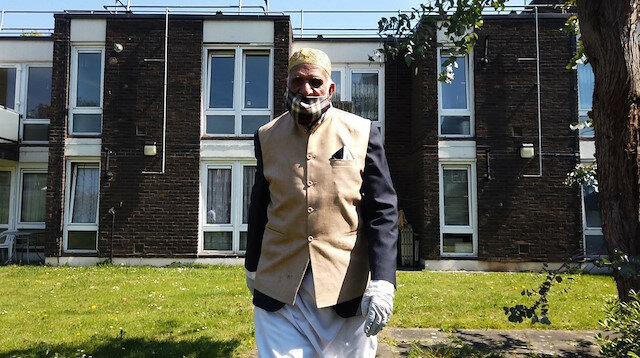 A Muslim man has been strolling up and down his garden to raise funds for victims of the novel coronavirus (COVID-19) across the world, especially those in the United Kingdom and Bangladesh.
Hundred-year-old Dabirul Choudhury, who was born in Bangladesh, was inspired by the phenomenal record-breaking efforts of Tom Moore, a British veteran who raised $41 million for the U.K.'s health service by walking garden laps.
He set his own goal of taking 100 laps around his garden on April 26, but surpassed his target in a short time and has been continuing to walk to raise more funds, reported Al Jazeera News.
Choudhury, who had moved to London to study English literature when he was a young man, lived there for 63 years, but has been in self-isolation for almost two months due to the lockdown measures in the U.K.
He has raised over $92,000 so far despite his fasting during the Muslim holy month of Ramadan.
"More than half a billion people will be pushed into poverty unless immediate action is taken. Predominantly the people of Bangladesh and third world countries will suffer the most – children and vulnerable families will suffer from extreme hunger," he said on his JustGiving fundraising page.
British authorities announced Wednesday that the total number of deaths across the UK from the coronavirus had hit 30,076, an increase of 649 in the last 24 hours.
Bangladesh in its turn announced that the total number of cases in the country rose to 11,719.
After originating in China last December, COVID-19 has spread to at least 187 countries and regions. Europe and the US are currently the worst-hit regions.
The pandemic has killed around 270,000 worldwide, with total infections over 3.91 million, while almost 1.34 million patients have recovered, according to figures compiled by the US-based Johns Hopkins University.
This article was first originally published in Yeni Safak