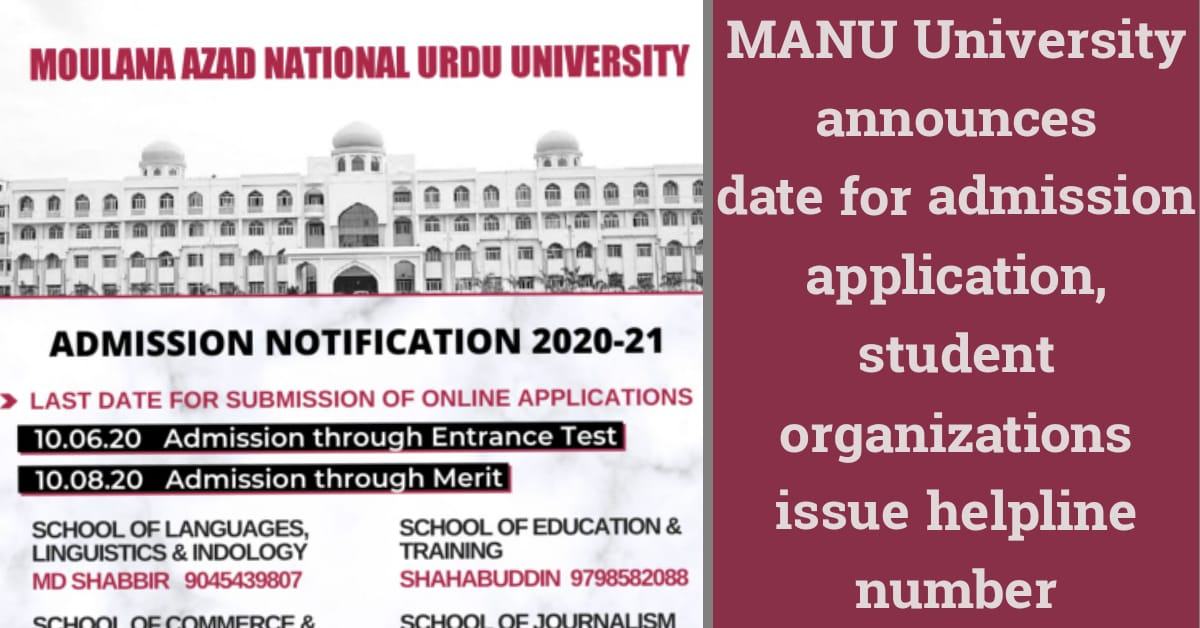 Hyderabad (Saif-ur-Rehman / Millat Times)
Maulana Azad National Urdu University, the only Urdu University in the country, has announced the date of online admission application form for the year 2020-2021, under which the forms for the courses based on the entrance examination can be filled up till June 10. Forms can be submitted till August 10 in merit-based courses. This complete process of filling up the form will be done online.
The University has MIT, MLT and other courses in Linguistics, Journalism and Mass Communication, Social Science, Science, Education, Commerce and Business Management, Technology and Medical.
On this occasion, student organizations have issued helpline numbers for the guidance of students. Campus Front of India has issued separate helpline numbers for all departments.
Muhammad Shabbir 9045439807 from the Department of Linguistics
Muhammad Shahabuddin from Education Department 9798582088
Naqib Akbar from Science Department 7667491450
Mohammad Arif from CS & IT Department 7858016960
Homa Kausar from Commerce and Management Department 6302413490
Muhammad Iftikhar Alam 8083781052 from Journalism and Mass Communication Department
Anam Mohammadi from Social Science Department 9963844185
Imran Ahmad 9934989849 from Polytechnic Department
Muhammad Faheem from ITI Department 7033171654
So there for general information Saif-ur-Rehman 6201100574,
And Saalis Jamal has issued the number 7250481617 and the number 9540926856 for contacting on WhatsApp. and has launched an online helpdesk. Apart from this, various student organizations including Azad Students League, MSO have also started separate helpline and online helpdesk to provide accurate and timely guidance to the students.