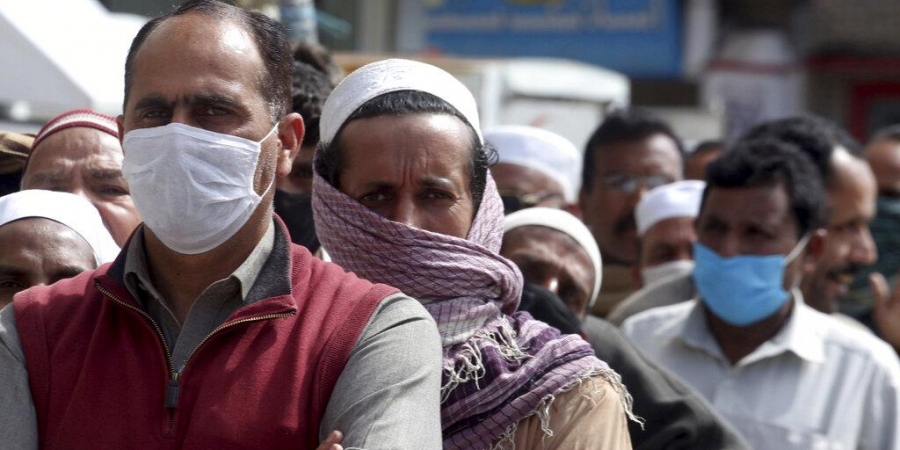 As everyone knows that both federal, as well as provincial governments, completely failed to cope with the contagious virus. Anybody has not bothered to create public awareness across the country, especially in those areas whose natives don't know even its name. The PM Imran Khan and the federal cabinet was not ready to take multitrack measures to prevent the virus from spreading in the country. So on it was the crucial and important responsibility of PM Imran Khan including federal ministers to facilitate the common public in this tribulation situation. Unfortunately, the planners whose duty was to make awareness, provision of Self protective equipment to doctors and nurses but they ignored the necessary and basic equipment. If the government had taken inevitable steps to eliminate pandemic by its roots, the outbreak would not have spread throughout the country.
This uncontrollable as well as incurable virus exposed the incompetency and mismanagement of the highly responsible authorities in the Covid19. No restrictions imposed on the violators who breach the prescribed directions. Apart from it the government should have provided food items to the lower-income segments of the society like, daily wager and other workers. As foreign countries provided the rudimentary and fundamental needs to its masses. Unfortunately, the role of our government is not deserve to be appreciated.
After a long and to somewhat satisfactory partial lockdown in the country now the families with their siblings are going to a crowded market, for shopping and buying clothes for Eid. They all are roaming in the populated areas and particularly in shopping centers without following any precautionary measures like wearing masks, gloves, and using of personal sanitizer.
No clear and obvious strategy nor any strict action the govt has taken about this regard. The high escalation in cases of infectious virus but the illiterate & educated people knowingly infringe the rules and regulations which may prove so dangerous to suffer from the global outbreak.
The government and other accountable authorities must take stern action to disperse public gathering and closing unnecessary and unimportant shops in country. This is a disastrous, lethal and uncontrollable virus. By collective efforts and multiple actions it is possible to get immunity from the novel coronavirus. By the way now we have time to limited this virus not spread nor to suffer public in it ahead.
Most importantly the public should avoid from hugging, handshakes and celebrating parties on the occasion of coming to #Eid.
our lives are more valuable than celebrating Eid parties. It's our collective obligatory as well as responsibility to observe days of Eidul fitr at homes for the survival of humanity. Some people has not been taking still its impacts seriously. It's humbly requested to everybody to adopt and follow medical prescribed precautionary measures and not to be peril for others. kindly, don't come out from homes to observe Eid collectively with families and friends. As it is said that prevention is better than cure.
#Stay at home.
#Save lives & humanity.
The author Prince Dummar is an undergraduate student. Views are personal.