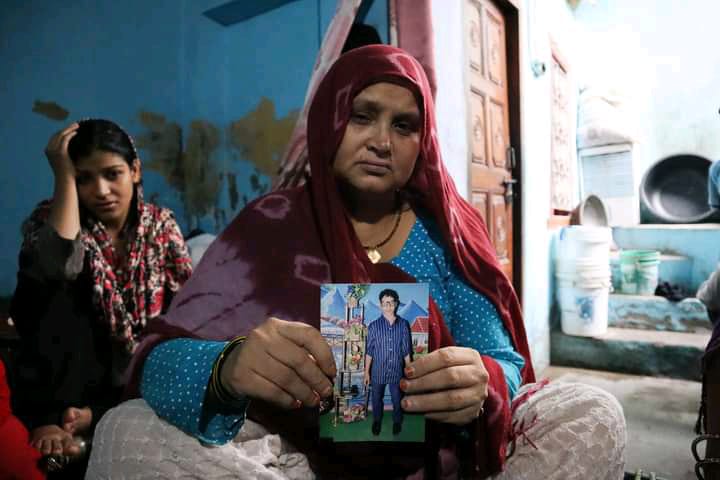 By Wajihul Hasan
18 years old Samir Chaudhari from Shamli district, Utter Pradesh, was lynched to death by hindutva Groups on Thursday evening, Sameer was returning to his home from the work,
Family members told that he was lynched due to his Muslim identity, when Sameer was returning from his work, a group of mob lynched him with sticks and iron road near Shamli bus stand.
The news was first reported by Maktoob on Friday morning.
Sameer brothers said to
He was a worked company located on the highway near the village. Adil Chaudhary said as he demanded compensation from the government to help the family .
Sameer was the only support of his family and the sole bread earner in the house, Sameer's father died four years ago due to cancer.
Sameer has been killed just because he is a Muslim and there can be no other reason.
The person present on the spot took Sameer to the police station. and from there went to CHC Shamli who was referred by the doctor to Muzaffar but he died on the way.
Uttar Pradesh police has invoked charges of rioting against the accused under Section IPC 147 and 148. The FIR registered by Adrsh mandi police station against eight Hindu named.