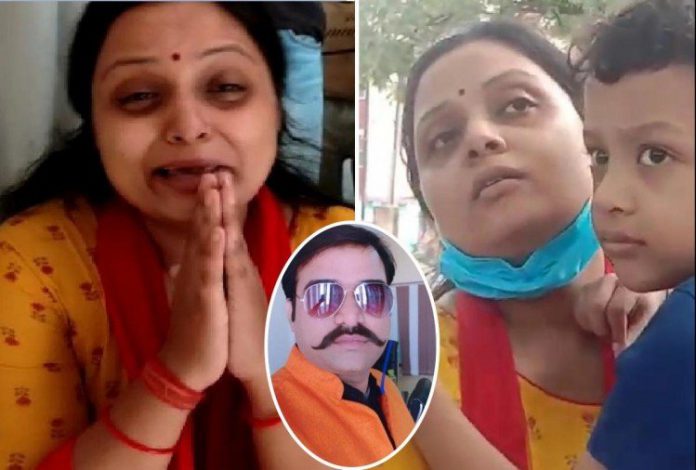 On September 27, 2021, Manish Kumar Gupta, a businessman, was in a hotel room with his two other friends in UP's Gorakhpur. At around 12:30 am, the police came knocking at their door. His friend has told the media that when Manish asked the police why they were being troubled, they started threatening them. He has also said that the police appeared drunk, and slapped one of the men present in the room.
गोरखपुर के होटल में कानपुर के व्यापारी मनीष गुप्ता के सिर को पुलिस ने बंदूक से कुचल कुचल कर ह'त्या की,अब इस मामले में हमारी तरफ़ से @India_NHRC में शिक़ायत दर्ज कराई गई है,@NCHROofficial और NHRC से निवेदन है कि इस मामले की गहनता से जांच कर पुलिस के ख़िलाफ़ कड़ी कार्रवाई हो। pic.twitter.com/1j7HZHa4G1

— Zakir Ali Tyagi (@ZakirAliTyagi) September 29, 2021
The victim's wife has said that she spoke to him over the phone when the police came, and he died shortly after. The family has alleged that he died as a result of the assault by the police.
Against the incident, human rights organisation the National Confederation of Human Rights Organisations (NCHRO) filed a complaint in the National Human Rights Commission. The complaint was filed on September 29, 2021 by the Vice President of the Uttar Pradesh chapter of NCHRO, Zakir Ali Tyagi. We have urged the NHRC to look into the case and ensure a dair investigation.